Stratagon Listed Among Fastest-Growing Private Companies in Charlotte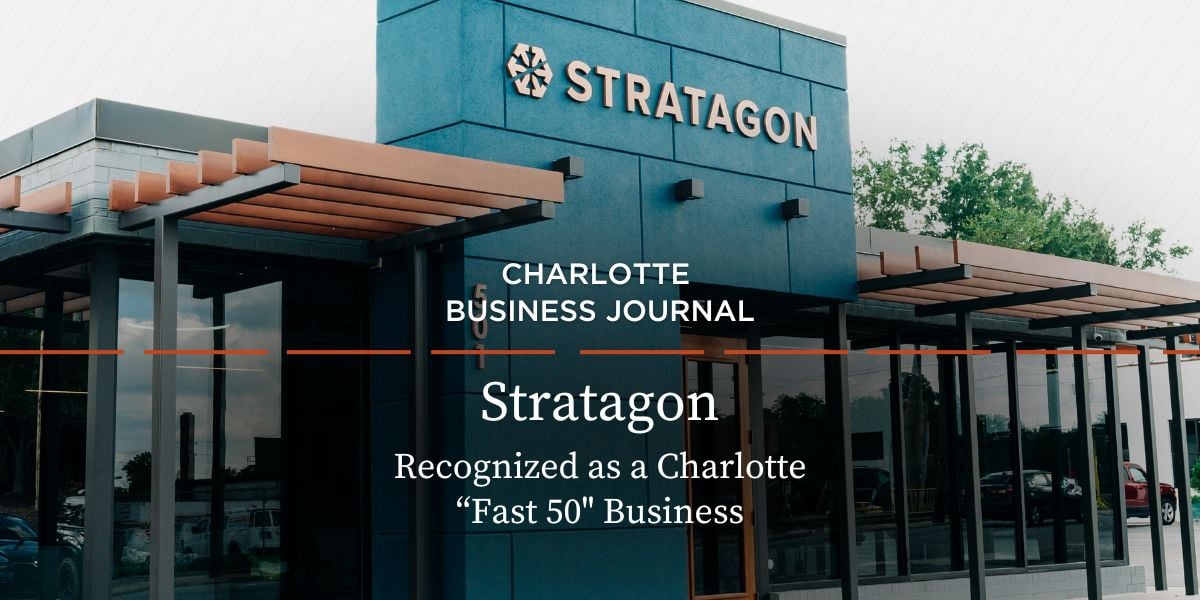 Stratagon is recognized by the Charlotte Business Journal's "Fast 50" business for its exponential growth since its inception.
The Fast 50 ranking has awarded Stratagon for its exponential revenue growth in 2022. Companies featured must be headquartered in the Charlotte area and are privately held with at least $1 million in revenue. The ranking is based on the average percentage of annual revenue growth from 2019 to 2021.
Compiled by Charlotte Business Journal and CliftonLarsonAllen, the Fast 50 recognized featured privately-held companies headquartered in the Charlotte area, and this prestigious honor is a testament to the work of Stratagon's founders and team. Recipients will be celebrated at an honoree event later this year to recognize the winners and their accomplishments.
What started as a small idea is now two best friends working together at their own thriving business with many employees and satisfied clients. Alex Moore and Ryan Burkett, both third-generation entrepreneurs, focus on a client-centric approach which has helped bring them this great success with much more to come.
"This award is a testament to Stratagon's passion for innovation, strategic problem solving, and focus on people which has set the business apart and resulted in exponential growth year after year," said founders Alex Moore and Ryan Burkett.
For more information visit www.Stratagon.com or contact Melissa Campbell (melissa.campbell@stratagon.com).