Stratagon at INBOUND 2023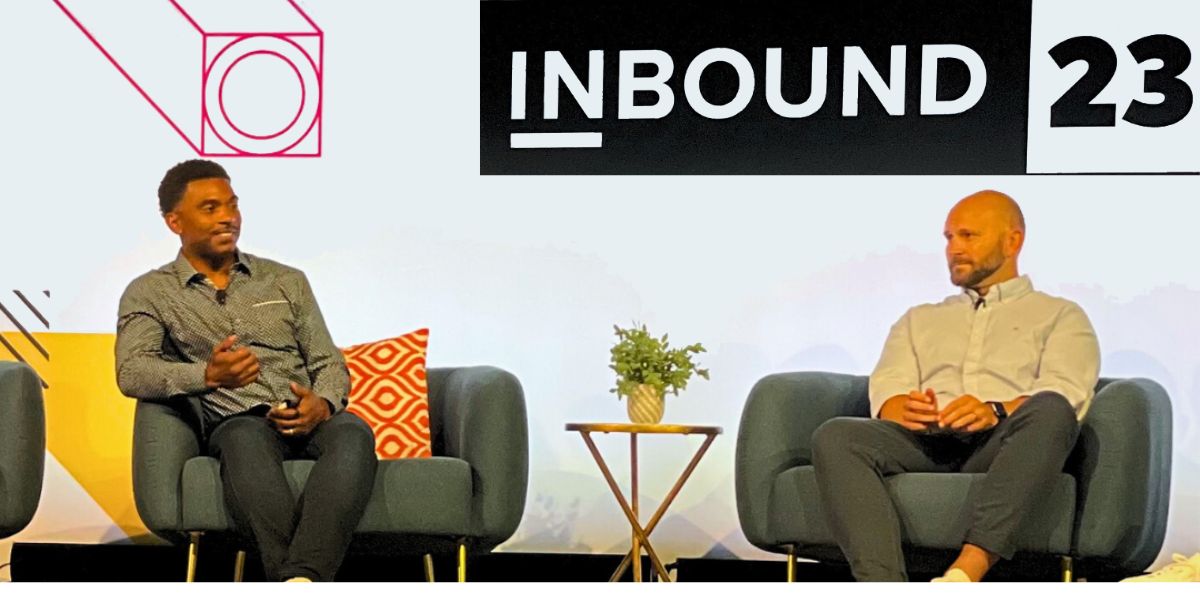 HubSpot Partner Day
Stratagon Senior Partner Alex Moore sat down with Richard Wood and Sarah Stone McDevitt from HubSpot for an INBOUND panel discussion titled "Stories from the Economic Trenches: Digging In & Digging Out."
In a lively Q&A, Alex dove deep into the fundamentals and fine details behind successfully running a technology-based strategic marketing business in today's unstable climate. Swapping insight, expertise, and plenty of personal anecdotes, the panel gave audiences an exhaustive view of the organizational side of working in the tech industry.
The discussion delved into the decisions panelists made to advance their companies and the impact those decisions still have today. They also shared key challenges their organizations face, particularly those brought into focus as a result of recent economic uncertainty and the COVID-19 pandemic. While many companies faced major hiring, supply, and even demand concerns during this period, effective strategy ensured each panelist's business made it safely through the other side.
Here are the five strategies Alex shared for overcoming obstacles:
1. Embrace a Proven Framework
Adopt a structured framework that provides your organization with processes and tools that help you articulate, simplify, and realize your company vision.
2. Leverage Core Competencies
Focus on what you are good at. By honing in on where you excel, you can efficiently scale and pave the way for sustainable growth and success.
3. Strengthen Internal Processes
Internal processes play a role in enhancing overall efficiency and productivity. By taking the time to fine-tune your processes, your organization is setting itself up to achieve operational success.
4. Define Your Audience and Services
Identify your ideal customer profile (ICP) and what services your organization is going to offer. Having this strategic clarity will enhance your market position and enable you to better meet the needs of your customers - internal and external.
5. Prioritize Talent Management
Focusing on talent management and human capital must be a top priority. Nurturing and developing diverse talent is essential for every company's long-term success.
As a top-tier Platinum Solutions Partner with HubSpot, Stratagon delivers bespoke marketing, sales, and RevOps strategies that are personalized and unique for client needs. Leveraging the latest technologies and the finest digital and traditional marketing strategies, we're your partner of choice for a truly integrated approach to growing your business.
Curious to see how we could work with you? Check out our services.