6 Tools to Improve Your Data Quality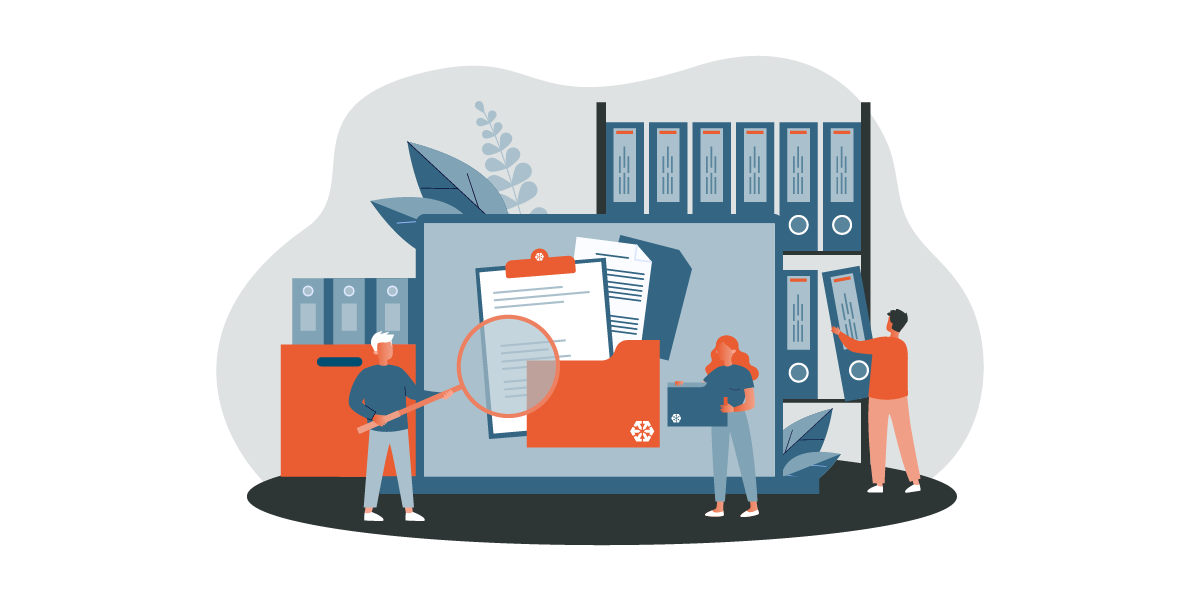 Have you ever been in a situation where you're about to launch a marketing campaign with what you think is a robust target audience, only to discover your email addresses are out of date and your key contacts are unknown? We work with teams who have been there too.
It's not a secret: the success of your marketing strategies depends on the quality of the database information you gather and maintain. It's not just about delivering the right message at the right time. You have to ensure that the right people are receiving that message!
We've spent a lot of time lately having open discussions with our marketing and sales teams about challenges faced here and have identified the three biggest obstacles when it comes to maintaining quality and up-to-date databases:
Finding the right tools to gather and house your data
Devoting adequate resources to ongoing updates
Aligning your marketing and sales teams
In this post, we'll take a more in-depth look at the first challenge: finding the right tools for optimal data quality.
Two Types of Data Quality Tools
When it comes to data quality tools, there are 2 categories:
Tools that

you use to acquire the data you need

Tools that help you maintain your data
According to HubSpot, the information in your database deteriorates on average 22.5% per year!
That's why it's so important to have the right tools in place that allow you to garner new data efficiently and update your existing information for maximum marketing impact.
Three Tools for Acquiring Data
1. Leadfeeder
Leadfeeder is a tool that helps identify anonymous visitors to your site.
Not only does Leadfeeder display the company name of the visitor, but it also uses a contact database that can be synced across other marketing tools, like HubSpot, helping your sales team fill any gaps in the prospect pipeline and close deals.
That's not all – Leadfeeder also tracks the behavior of web visitors, sends automated reports to marketing and sales stakeholders, and offers ABM capabilities. For example, you can simply sync a list of accounts and assign a sales rep to get notified immediately when an account from that list visits your site, giving your sales teams the right data at the right time.
2. Seamless.AI
Defining and building your target audience is the first step of any successful marketing campaign. Once you have your ideal customer established, you need to develop a list of contacts that match your desired target.
Sometimes the list you generate ends up shorter than you hoped due to a lack of information in your database. That's where Seamless.AI steps in.
Seamless.AI gives your team access to contact search engines that help you identify new and existing accounts that match your target audience by industry, company name, title/role, company revenue, and more! With a 10-step AI verification process, this tool ensures you have the most accurate contact information for your prospects.
3. Onsite Lead Generation Tools
Tools for acquiring data don't always have to be from third parties. You can use gated content and chatbots on your company's website to gather information from people who are already visiting your site!
Gated Content
Providing white papers, planning templates, or other exclusive content is a great way to establish your organization as a trusted authority and gather visitors' contact information in exchange for helpful information.
You can also generate leads to house in your database through discounts, giveaways, or special offers through a form fill on your site. We've all been prompted to provide our email address in exchange for a 20% off coupon, free trial, or eBook download – and if we match the target audience, it generally works!
Chatbots
Most likely, we've all interacted with a chatbot at some point or another. And you probably have a strong opinion about whether you like them or not. Undoubtedly, some chatbot experiences are excellent, pointing users to helpful information, while others leave more to be desired.
But without question, if you equip your chatbot with quality answers to frequently asked questions, your chatbot will have a positive impact on your site's visitors. And in the process, you'll acquire basic information – name and email address – from people who are engaging with your product.
Three Tools for Maintaining Data
1. Insycle
Insycle is a complete customer data management solution that performs routine maintenance for you. Uniquely designed to organize, clean, and update your customer information, Insycle saves time for your marketing and sales teams by taking care of repetitive upkeep tasks. Plus, it can seamlessly integrate with other marketing tools such as HubSpot, Salesforce, MailChimp, and others!
2. Dedupely
We all know that duplicate contacts in your database can be a headache. Dedupely solves this issue for you by finding and merging duplicate data in your CRM automatically!
3. HubSpot (or Alternative CRM)
A strong, reliable CRM ensures your organization has a single source of truth when it comes to its data – for both marketers and sales representatives. A good CRM can also help you automate processes necessary to maintain quality data.
Most of the time, we recommend HubSpot. This powerhouse tool is a marketing and sales hub all in one platform. Plus, it easily integrates with several of the other tools we've covered today for exponential impact!
No matter what CRM tool you choose, make sure to use a platform that grants your sales and marketing teams access to the same, up-to-date prospect information and that you have a process in place to ensure your data stays current.
Take the First Step Toward Improved Data
Finding the right tools for acquiring and maintaining quality data is the first step in a successful data management strategy. Stay tuned for the next blogs in our data quality series where we'll dive into the other two big challenges in acquiring and maintaining the integrity of your data.