Employee Spotlight: Melissa Campbell, Director of Client Services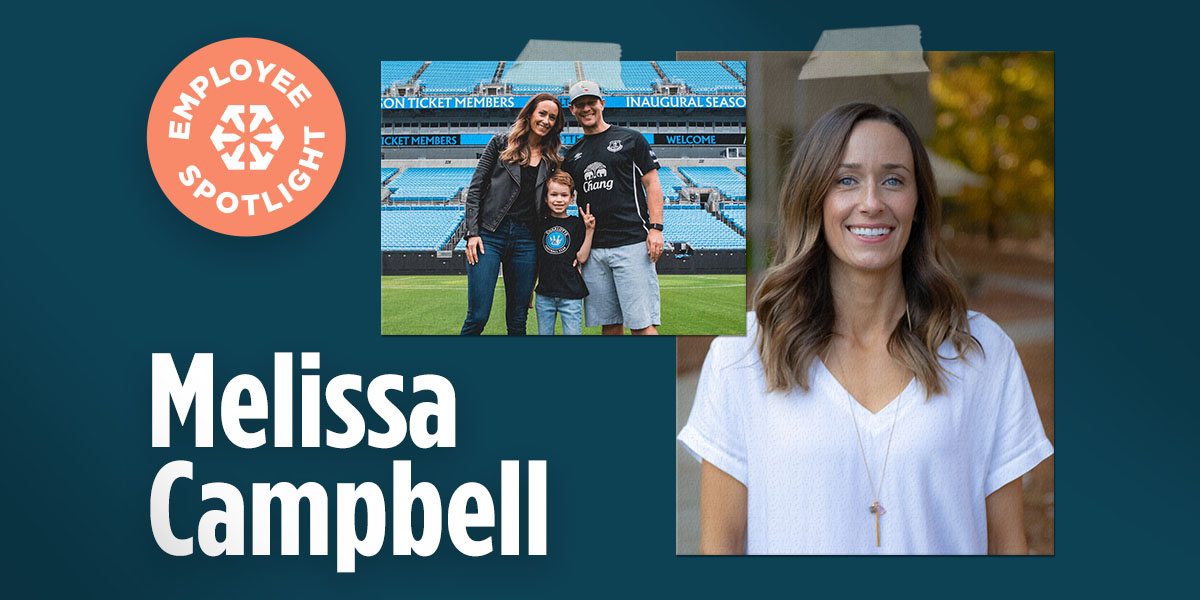 We're kicking off our Employee Spotlight series with Melissa Campbell, Stratagon's Director of Client Services. Melissa champions our clients and our client services team every single day, and we can't imagine Stratagon without her.
Let's get to know our oh-so-talented Director of Client Services!
How long have you been working at Stratagon?
5 years - I started July 1, 2016
What do you love most about your position?
Working with equally passionate people to solution challenges of all types! I like the variety.
What's the best part about working at Stratagon?
The family atmosphere
What do you like to do outside of work?
Eat, workout, hang with friends and family
What is a fun fact about you that most people don't know?
I was a tomboy growing up.
Where did you go to school and what did you major in?
Cal Poly Pomona - majored in Communications with an emphasis in Public Relations
What are your DiSC, Myers-Briggs, and Enneagram personality results?
DiSC: D Style Myers-Briggs: ISTJ Enneagram: 2/3 even tie
Name 3 people alive or dead that you'd like to have dinner with.
Brené Brown, Michelle Obama, Albert Einstein
If you won the lottery, what is the first thing you would do?
Pay off debt, invest, set up a trust and travel
What's your favorite food/drink spot in Charlotte?
Soul Gastro Lounge / Sea Level / Cava / Suarez Bakery
What would you do for a career if you weren't doing this?
Soccer
Who are your favorite bands/artists?
I like too many to pick one.
What was the first concert you attended?
Dave Matthews Band
What's your favorite TV show?
New Amsterdam
What's your favorite place you've traveled to?
Hawaii
What ranks first on your "Bucket List"?
Italy
What's your most used emoji?
😂
What would be your last meal?
Crispy Bahn Mi
What is your favorite seltzer flavor?
Plain - don't @ me.
To connect with Melissa, reach out on LinkedIn, and visit our site to meet the Stratagon team.