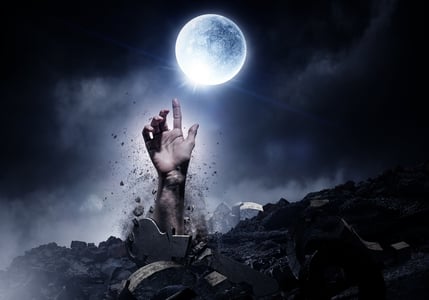 As traditional marketing methods seem to fall more and more by the wayside, it seems everyone these days is looking for the next hot trend in marketing. The digital world is moving so quickly that by the time most B2B marketers get with the current trends, the Next Big Thing has already come along. B2B marketers are tired of feeling left behind, but, at the same time, they wonder if the same trends driving the B2C market can really be effective in the B2B marketing world.
The answer isn't really all that cut-and-dry. The truth of the matter lies somewhere in the middle. Tired old postcards are just that…tired. And emails (which are, believe it or not, considered more and more to be traditional) are only effective with succinct subject lines, consideration for A/B testing and relevant calls-to-action. But incorporating some traditional marketing methods into a forward-thinking digital strategy can have impactful results.
In 2012, the Harvard Business Review published an article entitled "Marketing Is Dead." In it, the author stated unequivocally that buyers weren't paying attention, 73 percent of CMOs had lost credibility and that social media was no place for traditional marketing. However, the Harvard Business Review didn't have a crystal ball in 2012. I found numerous articles, including a recent one from Entrepreneurship Life that expounded the many virtues of traditional marketing, including less expense, face-to-face interactions and easy accessibility. Every publication, from Forbes to The New York Times to B2B bloggers, has an opinion on whether or not traditional marketing deserves a place in your strategy. We think it does, if it is part of a strategic integrated approach tailored to your target buyer personas and your business goals.
Here are a few ways to effectively tie traditional marketing strategies into your overall digital strategy.
1. Consider Your Overall Goal.
Think about what you want to achieve. Are you looking for brand awareness in a target audience composed of business executives in companies earning between $50 million and $200 million in annual revenue? If so, a print ad in an in-flight magazine may work really well for you. Or if you're looking to actively seek business from parents of sports-minded teenagers in your local area, you may want to buy an ad in area high school football programs. If you're launching a new product that has mass appeal to millennials, you could consider a regional mobile tour that goes to concert venues or trendy shopping areas. There is a myriad of things you can do to boost brand awareness and drive business that tie in well to traditional marketing vehicles.
2. Brand, Brand, Brand.
Whatever you decide, make sure everything has the same look and feel. You don't want to confuse your target audience. Make sure there is consistency across your efforts. A print ad in a trade magazine and a digital ad on LinkedIn should leave the audience with the same message about brand.
3. Test it.
Don't think a direct mail campaign will work? Try sending out a few different pieces to a smaller sample and test your results. Include a very clear call to action, and be sure to track your results. Or you could tie in a direct mail piece with a targeted email campaign and see if both pieces work better together.
Don't make the mistake of completely discounting some traditional marketing methods. Some marketers are finding that old fashioned direct mail is becoming more effective than ever with relevant packaging, clever graphics and a meaningful call to action.
So What?
Traditional marketing isn't dead. Savvy B2B marketers with an active streak of creativity can hone in on the time-tested practices that can work well again…with a little reinvention.