Revolutionizing B2B Sales: HubSpot's Sales Hub Takes Center Stage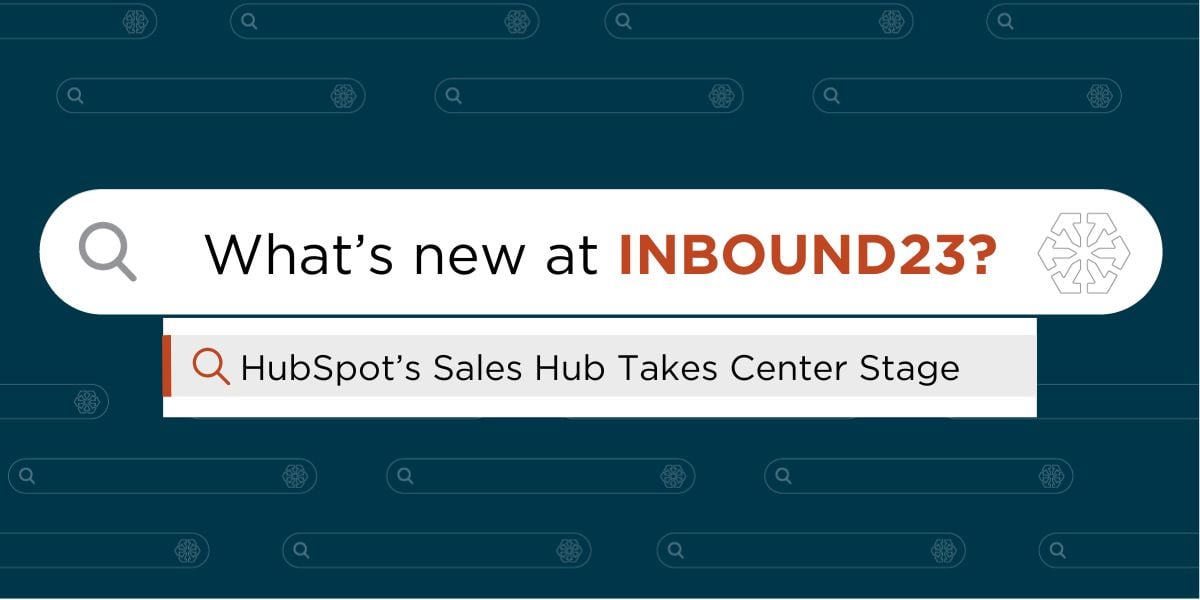 Each fall, over 20,000 marketers meet in Boston, Massachusetts for the annual INBOUND conference. Yet again, we've been eagerly anticipating this year's wave of innovations and improvements within the HubSpot ecosystem. And 2023 is nothing short of amazing.
At the forefront of cutting-edge solutions, HubSpot is transforming the way we approach sales and customer connections. There is a compelling shift in perspective happening in the world of sales and marketing, and HubSpot is giving us the tools and education we need to rise to the occasion.


So, it's here: HubSpot's 2023 Sales Hub Refresh!
Selling is harder now than it ever has been. It's time to bridge the Connection Gap, embrace relevance over redundancy, and unlock the potential of your sales teams. Let's dive into the Enhanced Sales Hub and its extraordinary value for your business, whether you're small, mid-level, or enterprise.


Prospecting
PROSPECTING WORKSPACE AND PROSPECT ACTIVITIES REPORTING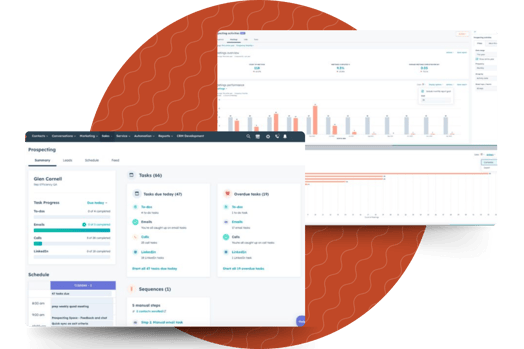 This one-stop shop for prospecting streamlines your sales team's daily tasks and keeps them focused, all within HubSpot. Plus, with Prospect Activities Reporting, you'll gain insights into team performance, helping you boost efficiency and results.
Available on Pro and Enterprise subscriptions.


Buyer's Journey Transparency
LEAD MANAGEMENT AND LEAD REPORTING
The new lead management feature seamlessly integrates a dedicated leads object into your prospecting workspace. The new lead reporting feature will provide visibility from lead generation to revenue, providing invaluable insights to you and your team.
Available on Pro and Enterprise subscriptions.


Empower Your Sales Reps
SEQUENCE ANALYTICS AND REPORTING, A/B TESTING FOR SEQUENCES, MOBILE FOR SEQUENCES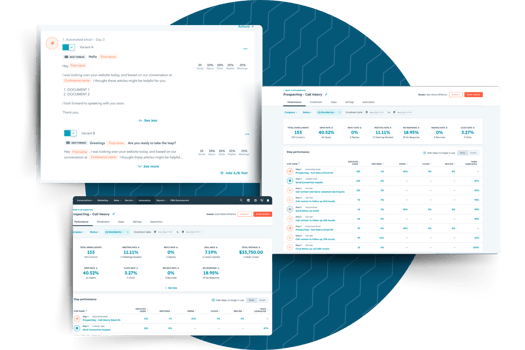 From A/B testing in sequences for optimized communication to step-level analytics and outcome reporting for data-driven decisions, and even the convenience of mobile support, these new enhancements are all about empowering sales reps to prospect efficiently and effectively as they drive better results and revenue.
Sequence Outcome Reporting is available on the Enterprise plan. All other sequence enhancements are available on Pro and Enterprise subscriptions.


Forecasting Insights
FORECASTING INSIGHTS, FORECASTING ACCURACY TRACKING, AI FORECASTING, FORECASTING ACROSS PIPELINES



The newest forecasting products and product enhancements empower sales leaders with data-driven decision-making. From tracking revenue trends against targets to improving forecast accuracy, teams will be able to continuously improve performance while projecting future sales accurately.
Available on Pro and Enterprise subscriptions.
Move Deals in the Pipeline
DEAL INSPECTION VIEW, DEAL FUNNEL REPORTING, DEAL TAGS, DEAL JOURNEY ANALYTICS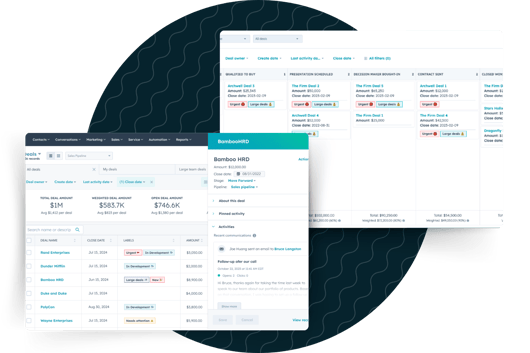 Enhanced deal visibility features provide the tools and insights to streamline your sales process, make data-driven decisions, track progress, and boost your revenue potential.
Deal Journeys is available only on the Enterprise subscription. All other deal enhancements are available for both Pro and Enterprise subscribers.
HubSpot's Sales Hub 2023 enhancements are all about delivering value and bringing relevance to your sales process as your teams create meaningful connections with prospects and customers. From streamlined prospecting to increased buyer journey transparency, empowered sales reps, and data-driven forecasting, these tools are key to more efficient revenue growth.
If you are ready to launch your sales and marketing efforts, connect with us today, and let's start talking about how you are going to take your business to the next level of growth.