At last, and much to the delight of the sales users, Salesforce finally went big on Territory Management with its winter 2015 release! The Summer 2014 release had Salesforce introducing its 2.0 beta version. With the winter 20 15 releases, Salesforce has gone a step ahead and stabilized what had been a lesser known and relatively unexplored area for your sales teams.
What is Territory Management 2.0?
The reason why Sales Managers and the CMOs./CTOs investing in Salesforce are so excited about Territory Management is that it enables them to see and process their Salesforce data just as they would structure their actual sales territories. Imagine organizing your sales responsibilities in different clusters so as to reduce the sales cost, provide more robust service to the customers and measure the performance of your sales team more effectively all under a single roof, called "Territory Management."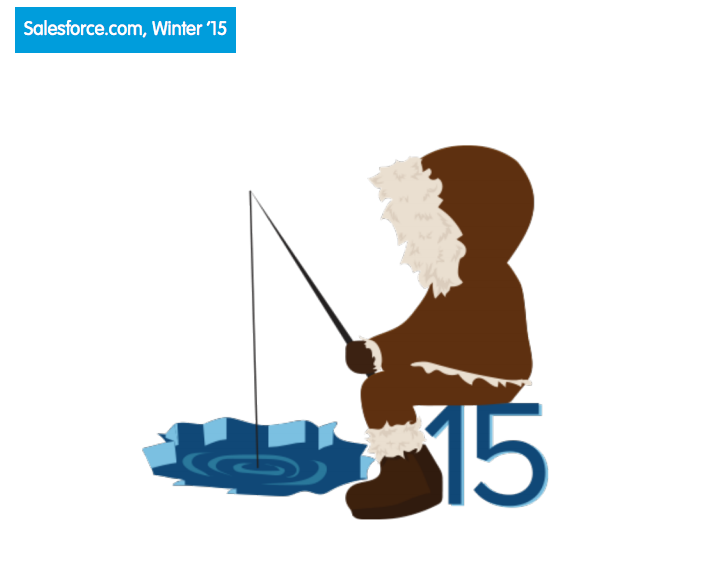 Originally, Territory Management enabled you to grant users access to accounts based on criteria relevant to your business. Territory Management 2.0 goes several notches higher and helps you model your sales territories into a logical but flexible structure that connects your sales teams to the accounts they sell to. Having introduced territory types, territory models, and territory model states, Salesforce now lets you create and preview multiple territory structures and strategies, ensuring you always implement the one that works best for you. Your sales managers can then use custom reports to assess your territories for desired effectiveness.
If you are a sales manager, sales head of your organization, or basically have anything to do with sales and territories within your organization, and you are still unsure about adopting this amazing feature, we are going to give you 5 reasons why you should change your mind now.
1. Clone Existing Territory Model
If you are worried about whether you should consider adapting to the new features, don't worry, Salesforce already has you covered! You can now safely explore variations and play with territories, hierarchies, assignment rules, users and manually assigned accounts, without worrying about losing any settings and configurations. All you need to do is clone an existing territory model from your Salesforce org, identify the changes you want to implement and choose to either alter the existing model or activate the one you had cloned to begin with. The complexity and size of your territory model determines the time needed for cloning.
Simply put: Make changes on the cloned model, then decide which version you want to keep.
2. Leverage Your Assignment Rules
Remember assignment rules? There is more good news. You do not need to apply different assignment rules to different territories or to a record and its descendants. Now, a single assignment rule can be applied to multiple territories. You can also preview how your assignment rules will work without having deploy. Then you can move the changes only once you are completely satisfied.
Simply put: Greater reusability leading to smarter territory management.
3. Greater Control Over Managing your Territories
You can now view or assign your territories directly from within a specific account, using the Assigned Territories related list on your account record. You also now have access to the Run Rules option for each territory in your hierarchy, enabling you to run rules for that particular territory, without needing to move out of the territory context. Additionally, you can also use territory roles to identify people and resources that help you close deals and then use them as different roles in different territories.
Simply put: Greater flexibility for managing your territories, without having to spend time toggling between territory contexts and views. Quite cool, isn't it?
4. Tracking Territory Model Changes
You can now track changes (what, when and by whom) to your territory model, its rules and assignments through the Setup Audit Trail. You can also work with other users to manage the model.
Simply put: Complete visibility on changes to your territory model, ensuring smarter and more accurate territory management.


5. Apex Triggers and Metadata API Support Availability
Finally something that will please the developers! Territory Management 2.0 offers triggers on the Territory2 and User Territory 2 Association objects for automating actions related to record changes on those objects. Additionally, your developers can now export and import territory definitions. This includes all associated objects from one organization to another using Metadata API (v 32.0) with five new metadata types.
Simply put: Your developers can now breathe easy with availability of greater flexibility, automation on record changes and enhanced Metadata API support to them.
Territory Management in Winter 2015 comes with enhanced ease of use and greater flexibility than its beta version, covering complex scenarios with easy-to-adopt configurations. While it still has a long way to go in terms of achieving its full potential, Salesforce has given Territory Management a much-needed boost through this release.
Note: If you are new to Salesforce and have created your Salesforce organization after the Winter 2015 release, this amazing feature is available to you by default. If you are using an older org, no need to worry! All you need to do is raise a case with Salesforce support and they will enable it for you in no time, and with no problems.
---