3 Challenges in Data Quality and What Marketers Can Do About It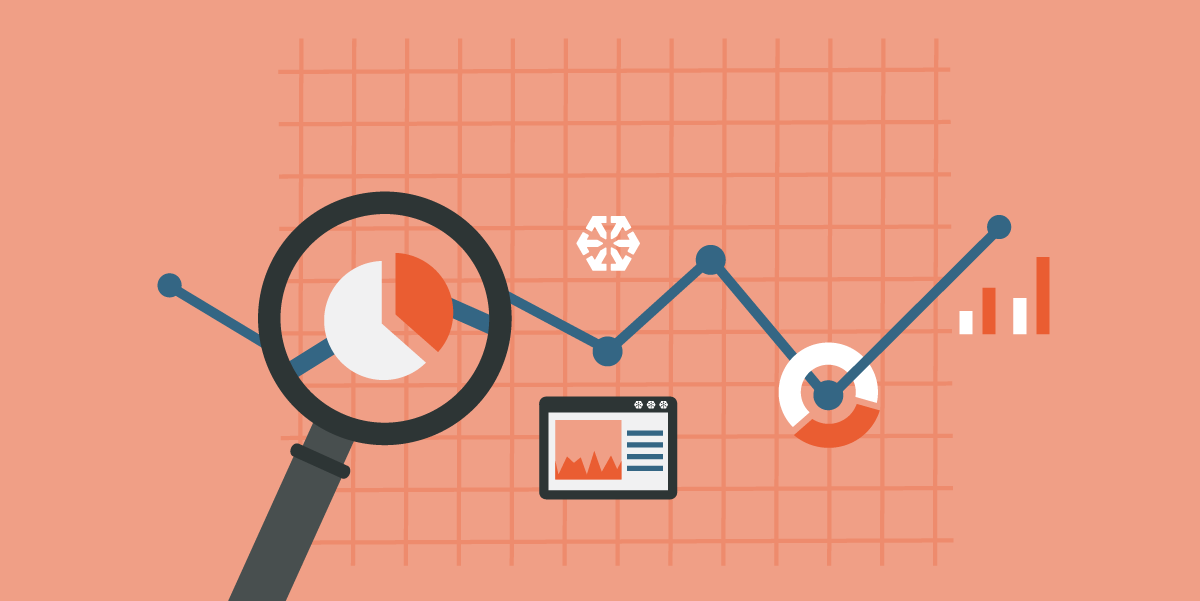 When was the last time you received a marketing email or ad that wasn't relevant to you at all? Probably not too long ago.
Mismanaged marketing data can feel very jarring on the receiving end – and you don't want that to happen to your prospects and customers, now do you?
Let's talk data quality.
What is Data Quality?
In its simplest form, data quality is the measurement of how well data serves its intended purpose.
High quality data should be comprehensive, reliable, and useful. It should enable your marketing and sales teams to make informed decisions in how and when you communicate with both your leads and your existing customers.
Not only is quality data good for marketing, it actually empowers better business decisions.
With better data quality, you can transform your marketing and sales processes through better insights in order to make more informed decisions.
How Do You Know If You Have High Data Quality?
When you're reviewing contact and company data without context, it's difficult to determine what data is valid, and subsequently, what data to prioritize or remove.
A great way to determine the quality of data is through these 6 characteristics and coinciding questions:
1.) Accuracy
Is your data correct and reflective of reality?




2.) Completeness
Is your data comprehensive and thorough?
3.) Relevance
Is this the data you need for this particular purpose?
4.) Consistency
Does your data contradict other sources?
5.) Accessibility
Is the information accessible to the right people?
6.) Timeliness
Is your data up to date in real time?
Take time to ask yourself these questions any time you're working with a sale and marketing database to ensure you're delivering the right messages at the right time to the right audiences.
What Data Quality Challenges do Marketers Face?
Now that we've got the basics covered, it's time to understand the potential pitfalls of poor data quality. Here are the top three data quality challenges we see when it comes to acquiring and maintaining high-quality data.
Challenge #1: Finding the right tools for acquiring quality data
Let's start at the very beginning (it's a very good place to start). You may be wondering, "How do I start collecting quality data?"
The simple answer is, make sure you're using the right tools to acquire and maintain your data
For acquiring data, you can use the following tools:
Leadfeeder

– "Shows you the companies visiting your website, how they found you and what they're interested in"
Seamless AI – "Access millions of B2B profiles and contact info"
On-site lead generation tools like forms, gated content, and chatbots

Outgrow can help you generate interactive marketing content to acquire qualified leads.
For maintaining data, the following tools help:
Insycle

– "A modern tool that works directly on the data interactively, without the complexities of IDs and picklists"

Dedupely

– "Dedupely finds your duplicates so you can merge them in bulk or one-by-one. Supports merge rules, safety and more"
A strong CRM, like

HubSpot

– "a full platform of marketing, sales, customer service, and CRM software — plus the methodology, resources, and support"


With these tools, you'll be off to a great start – and you'll be in even better shape if you can integrate them seamlessly for more efficient processes.
Challenge #2: The time and bandwidth required to maintain quality data
Unfortunately, maintaining the quality of your data isn't an item that can be checked off your to-do list once it's complete.
That's because maintaining quality data is an ongoing process.
Here are some ongoing solutions:
Instituting a data quality process that ensures consistent review of existing data

Using the right tools to make sure data is in good shape when it's initially entered into your CRM system, and ensure your team is following an intentional and consistent process

Identifying members of your team dedicated to maintaining quality data

Pinpointing the key data points needed to achieve your sales and marketing goals; this helps you focus your data maintenance efforts on the data that matters most

Training team members with access to data on the proper way to collect and input data
Yes, it can be frustrating to maintain, but if you set up processes to maintain it regularly, you won't have a huge mess to clean up once it's too late.
Challenge #3: Aligning your marketing and sales teams
In many organizations, the sales team is one of the biggest generators of customer data. Sales representatives are the ones calling on, meeting with, and maintaining relationships with your customers and prospects.
At the same time, the marketing team can capture data using the tools mentioned above, and they are the people who use the data to customize communications that help the sales team convert leads into customers.
How do you align sales and marketing?
Solutions:
Remind both teams that they're working towards the same organizational goals

Emphasize the importance of maintaining quality data by reviewing the consequences of poor data management (i.e., missed sales opportunities, poorly timed or off-the-mark messaging to customers and potential customers)
While both sales and marketing teams play an important role in capturing lead and customer data, they can also both be responsible for keeping it clean along the way. Communicate effectively between teams to ensure that your data is reliable for company growth.
Let's Recap:
Understanding what data quality is, why it's important and how it can be achieved and maintained ensures that your organization is firing on all cylinders.
If you find yourself yearning for more in-depth answers, don't fret! We've got blogs coming out soon that take a deeper dive into each of these challenges, along with practical solutions on how you can clean up your data quality for better marketing campaigns.
Stay tuned as we dive deeper into each of the challenges identified here.