Virtual Ag Trade Shows: 3 Ways Prepare for a Successful Event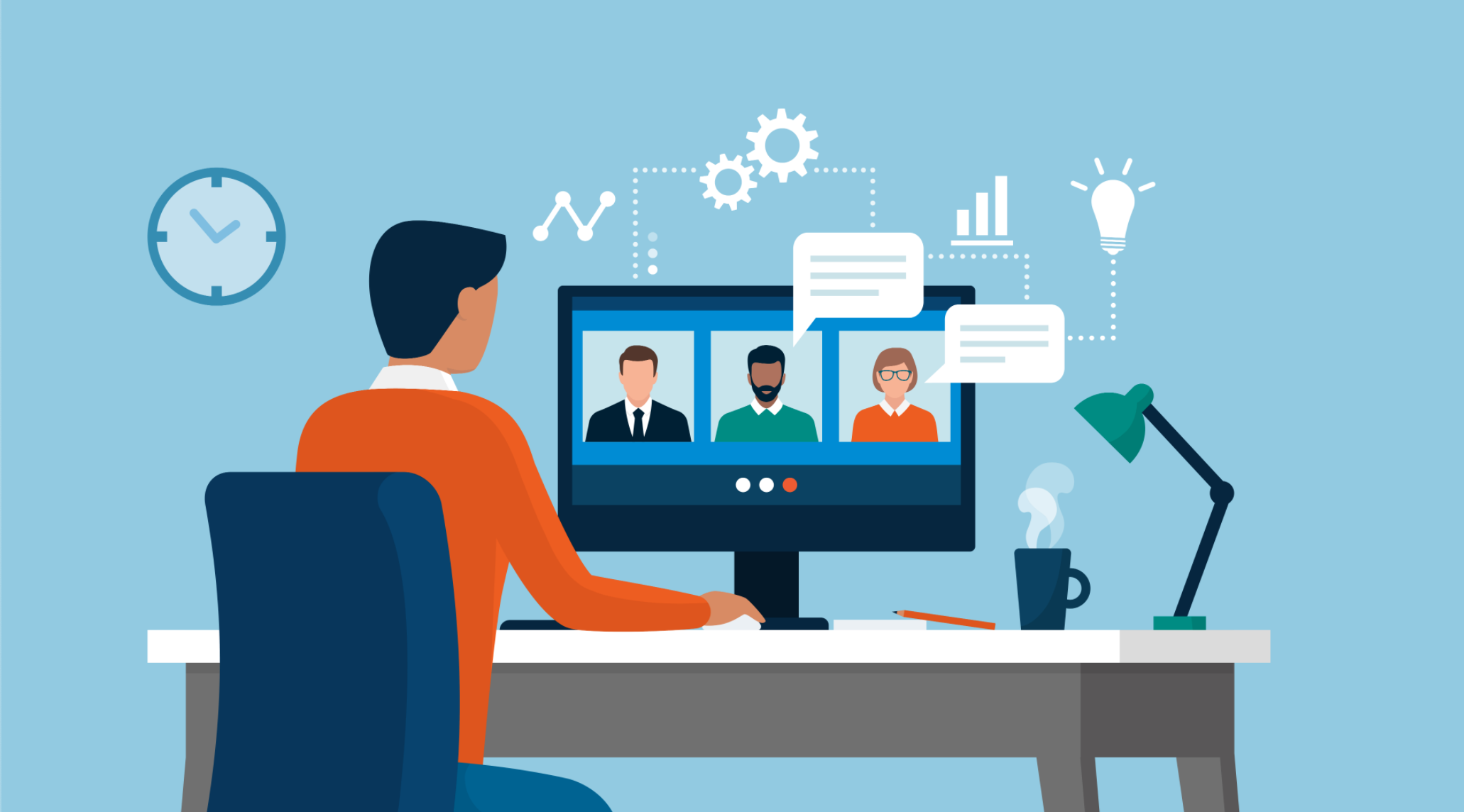 As we continue to weather the COVID-19 pandemic and social distancing restrictions, the demand for online gatherings has grown across nearly every industry—agriculture included.
Big shows like the Farm Progress Show and Citrus Expo 3 are shifting from convention-center-style venues to the world wide web. And while taking part in virtual gatherings has become a new reality for most of us, the playbook on how to make the most of online trade shows is still evolving.
Truth be told—we're all figuring it out as we go. However, there are a few steps that you can follow to prepare for virtual trade shows and set yourself up to stand out from the competition.
1. Crank up Your Marketing Efforts Prior to the Event
Even if a trade show moves into the virtual space, it's important to remember that it is STILL very much a trade show. If you want the experience to serve your business well, you need to put the same amount of energy into preparing for it as you would with an in-person trade show.
This starts by marketing yourself to attendees before the trade show begins.
Drive Booth Traffic
The marketing that you do beforehand needs to be aimed at driving leads to your virtual booth. Let attendees know why they need to engage with your brand and attend your online demonstrations or guest speaker sessions during the show. Also, be sure to tell them what they'll be missing out on if they don't see you there.
Contact Existing Database of Leads and Customers
When heading out to any trade show, whether near or far (or in your home office), it's always a good idea to let your current leads, prospects, and customers know. This is a great excuse to nudge the customers that haven't bought from you in a while and an opportunity to encourage leads to meet you and see what you have to offer.
Showcase New Products and Services BEFORE Release
A trade show will likely be the crux of a new product or service release, so start advertising to your audience beforehand to pique interest. Consider taking an ad out in an industry magazine like Farm Journal or Crop Life, and tease your new product or service through social media or an email sequence.
PRO TIP: You can also try sending your existing database a fun and compelling email about a contest or giveaway that you'll be running during the event. This will create fanfare for the show, loyalty from existing customers, and possibly a "re-interest" from a lead that just hasn't made the move yet.
Taking the time to market yourself well before an online trade show will help you attract more leads to your virtual booth and, with a little luck and a lot of strategic hard work, convert them into paying customers.
2. Set up Opportunities for Engagement and Interaction
What's the biggest difference between a virtual trade show and an in-person experience?
Atmosphere!
At your typical in-person trade show, everyone is buzzing around—it's easy to mingle with friends and network with strangers. The experience is definitely going to feel different when you're stuck at home with your headphones staring into a screen. BUT this doesn't mean you can't provide an engaging and interactive experience for your visitors.
It's important to build opportunities into your events that not only entertain and delight, but also give attendees the opportunity to chat, swap stories, and network with one another.
Here's a few tips:
Create engaging landing pages for visitors to arrive at and interact with your brand (this will also serve as a great retargeting opportunity).

Pick your speakers and sales reps carefully. Choose individuals who have the most relevant product and persona knowledge and the right personality to keep visitors entertained.

Enable live chat features so visitors can ask questions, interact with presentations, and answer polling questions.

Show product-related videos or demonstrations that explain your products thoughtfully and thoroughly.
Incorporate a mix of media to keep things interesting and make your event more accessible.

If the platform allows, build breakout rooms for your audience to discuss topics in smaller focus groups.
Prioritizing interactions like these will not only bring value to your virtual visitors, but they will also elevate your brand experience.
3. Be Prepared toCapture Leads
When all is said and done, businesses across industries invest in and attend trade shows (whether online or in person) to foster customer relationships and collect leads. If you aren't prepared to capture those leads and hand them off to sales and marketing as soon as possible, then your efforts will be wasted.
To avoid putting your ROI in jeopardy:
Ensure that your sales reps are capturing leads in a consistent format.

Have

all of your collected data flow into a centralized location—

preferably a

CRM.

Incorporate

CTAs.
Include CTAs in your resource page, webinar live chat, or at the end of your product and demonstration videos to guide visitors through the steps they need to take to place an order, receive a discount, download a product sheet, learn more about your brand, or book a meeting.
Be sure to draw attention to these CTAs and remember—the more relevant and enticing they are, the more likely visitors will convert!
The Show Must Go On
As with any in-person trade show, the work that goes into making these events successful doesn't just end once the weekend is over. You have to spend time sending personalized post-show follow-up emails, ushering new leads down the funnel, AND meeting with your internal team.
Get your team's feedback, analyze what worked well and what didn't, and ask your sales reps what kind of comments or criticism they got from their virtual visitors. Taking the time to debrief will help you refine and improve your virtual trade show playbook.