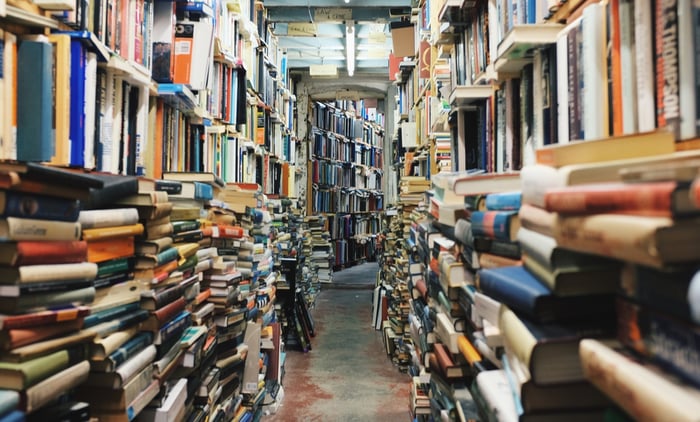 Imagine a client walks into Don Draper's office and says, "What is newspaper advertising, and why should I care?" Preposterous, right? But here I am, asking you the same question about content.
Any marketing expert will tell you that content is king in today's digital marketing world. In fact, 88 percent of B2B marketers currently use content marketing. Despite the prevalence of B2B content marketing, I suspect that many business leaders don't fully understand the meaning of content, and all that it can do for your business.
When a colleague mentions content creation, probably the first thing that pops in your mind is blogging. That's certainly understandable. How many blog posts have you read or seen referenced by lunch time each day? Blogging may be the fastest and easiest way to position your thought leadership in the current marketplace. According to Social Media B2B, B2B companies that blog generate 67% more leads per month than those that don't. A good blog post addresses questions your customers and prospects are asking. Ideally it is 300-600 words and customer focused, not a product sales pitch.
While blogging is important, it's not the only way to use content for B2B marketing. Take a look at these other types of content.
Whitepapers – Whitepapers are detailed guides your customers can use to solve problems. Usually at least six pages long, this type of content is meatier than blog posts or tip sheets, with more detailed explanations, statistics, graphs, and charts.
Videos - Companies use videos to resolve customer questions, to troubleshoot product issues, and to promote events and charitable activities. Use of video is widespread, and it's an excellent way to reach current and prospective customers because it is so easily consumed and packs a huge punch in a short piece.
eBooks – eBooks allow you to really get creative with your content. Here is where you can dive deeply into a subject, but in a more entertaining or storytelling way than a whitepaper does.
Infographics - Infographics allow a business to tell a story in a snapshot. They appeal to people who have only a few minutes to digest your content, but they are so effective because in that short span of time, you can convey a ton of information.
Why do we care?
Content marketing just makes sense. According to DemandMetric, content marketing costs 62 percent less than traditional marketing, yet it generates about three times as many leads. With every "transaction" of B2B content between you and your prospects, you are receiving something in return. You earn trust as a knowledgeable resource, maybe even an expert, for a subject. If done properly, you also will be gathering pieces of information each time they download content such as whitepapers and eBooks. The ROI is directly proportional to the quality of the content that you produce.
Importantly, you must care because your competitors and the businesses you target know that content marketing makes sense as well.
So now what?
Now that you understand what content is and why you should care, what are you going to do with that concern? Will you be part of the 30 percent creating the same or less content than a year ago or do you want to be one of the majority of the most effective B2B marketers publishing near-daily quality content?
---
To take a deeper dive into these different types of content and how to create and distribute them, download our eBook,
Feeding the Content Monster
.