What Promotional Channels to Use in Furniture & Textile Manufacturing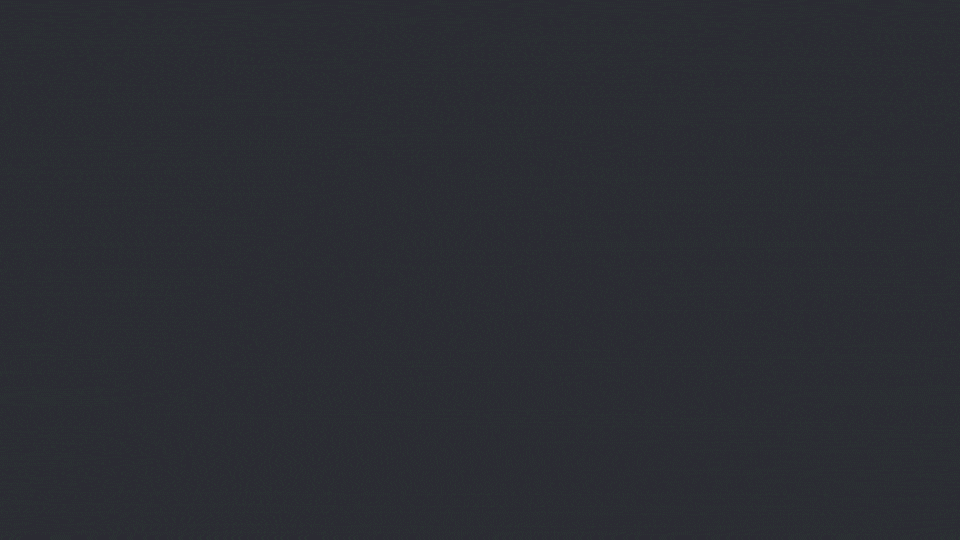 While there are countless ways to reach out to and engage with your potential and existing customers, it's important to take the time to home in on the marketing channels that are best suited for your company's brand and clientele.
Think of marketing channels as the outlets you'll use to promote your newest high-performance upholstery fabric line or modern dining room set to your target audiences—new prospects, retailers, and designers.
The majority of marketing channels will fall into one of three groups: experiential, traditional, or digital. Choosing the channels from these categories that are adaptive to your business's industry, goals, and audience is crucial for your marketing success. If your promotional materials don't reach your ideal targets, you'll miss out on lead conversions and new streams of revenue, and nobody wants that.
So, what are the most effective channels for the B2B furniture and textile manufacturing industry? That may vary depending on your goals and audiences, but let's take a look at how to get the most out of the time you invest into your channel marketing efforts.
Experiential

Marketing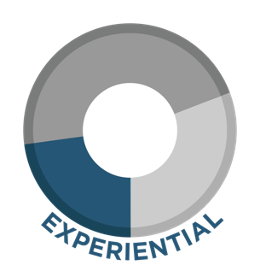 Experiential marketing channels allow customers to have personal experiences with your company, typically in the form of trade shows or events that bring your brand to life. This is great for the furniture and textiles industry because you want your prospects to be immersed in your products—you want them to feel the softness of your newest sustainable fabric and to understand how the curvature of your most popular sofa seamlessly balances comfort, style, and support.

When possible, attend trade shows, give tours, and host events. Make sure that when you use one of these experiential marketing channels to promote your company, you also provide your prospects with branded collateral (like business cards and product pamphlets) so that they know how to get in touch with a sales representative or learn more about your business.
Experiential marketing is also a great way to source and collect the contact information of prospects who visit your booth and show interest in your company. You can introduce these leads into your marketing cycle and follow up with them after the event through other channels for a seamless customer experience.
Traditional Marketing




Marketing channels that fall into this category typically involve advertising through more traditional media vehicles like newspapers, magazines, radio broadcast, and TV. But don't let the mention of these seemingly "outdated" mediums fool you. Traditional marketing is not dead, but you should use it wisely.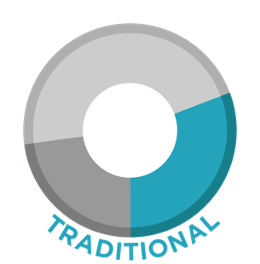 Consider taking out a print ad in a leading furniture or textile industry magazine,

like Furniture Today,

Furniture World

or

Home Textiles Today

. Specialized publications like these offer strong audience demographic targeting and will highlight your products or services to the right groups of people.


Skip the middleman! Instead, present information about your company's goods or services directly to your target customer. Mail catalogs, product pamphlets, and coupons or have salespeople call retailers, designers, and prospects to share information about your brand personally.


Traditional marketing has its place of importance but remember to connect it back to your bigger marketing strategy in a way that will allow you to collect data and use it to move leads through the funnel. Adapting from traditional to digital marketing and sales can really help you boost your pipeline and reach prospects you would be unable to otherwise.
Digital Marketing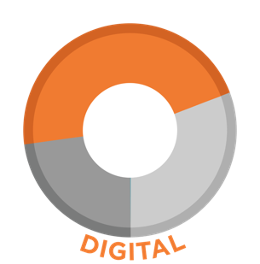 Take advantage of the digital age. There are so many marketing technology (martech) tools that can be applied to businesses in the B2B furniture and textile industry available at your fingertips—use them!
Emails

About 80% of marketers have reported that their email engagement has increased over the past year (HubSpot, 2020). That's big!
Create email sequences with messaging that is personalized to prospect needs and provide teasers about your newest product lines leading up to the next market or other event. Ideally, emails should come directly from a sales rep's address so prospects can easily reply to place orders or get more information. You can also create regular automated sequences throughout the year for reps to check in with clients or send out product updates.

Social Media

Always have a purpose with your organic social media posts and see social interaction as a way to position your brand as a thought leader, then point them to other channels as necessary. For example, create Pinterest boards linked with your products so that designers can find inspiration, and create storytelling videos for Facebook or LinkedIn to influence buyers in brand awareness and invite them to become part of your story.
You can also target specific sub-audiences that might not be a part of your current following with paid social media marketing ads that will appear as clients scroll through their normal feed.
Organic + Paid Search

If you sell a niche product (like, say, bar stools that are made out of recycled riding saddles), chances are you can create very little content but still appear at the top of a search engine results page (SERP) organically.
If you aren't selling niche goods, but still want to appear at the top of a search page, there are a couple of things you can do.
Create original content. Stockpiling your website with relevant and original content that follows the latest search engine optimization (SEO) trends can help you rank higher on search engines. Consider starting a blog about the latest furniture trends or fill your site with detailed descriptions of your products.
Use paid search. Search engines like Google, Bing, and Ask allow companies to show ads on their SERPs by offering key words (or search words) for a price. But, it's important to note: the more popular the key word, the higher the price. Bidding on a popular key word like "mattress" can get costly, especially if you want to be ranked at the top or even on the first page.


Paid Advertising

There are a lot of different paid advertising options to choose from based on your company's goals. You can reach existing clients through a new channel to promote repeat sales or even target the net-new clients you've always wanted to reach.
You can run an account-based marketing campaign, set up native banner ads on websites that your ideal clients regularly scroll, invest in programmatic advertising, and more. Do your research and be sure that your ad spend is backed by strategic choices.
--
Don't feel like you need to tackle every channel on this list. Take some time to think about which channels would work best with your marketing team or partner with a marketing agency that can help you optimize your efforts. The right marketing person or agency will be able to break down your advertising metrics and help you understand your return on investment.
Whatever channels you choose, ensure each one is part of sound integrated marketing strategy. No channel in itself should be siloed. Your teams should be aligning all processes and channels so that they're actually working together to bring the customer through that journey that you mapped out at the start.