B2B Digital Marketing: Building a Strong Foundation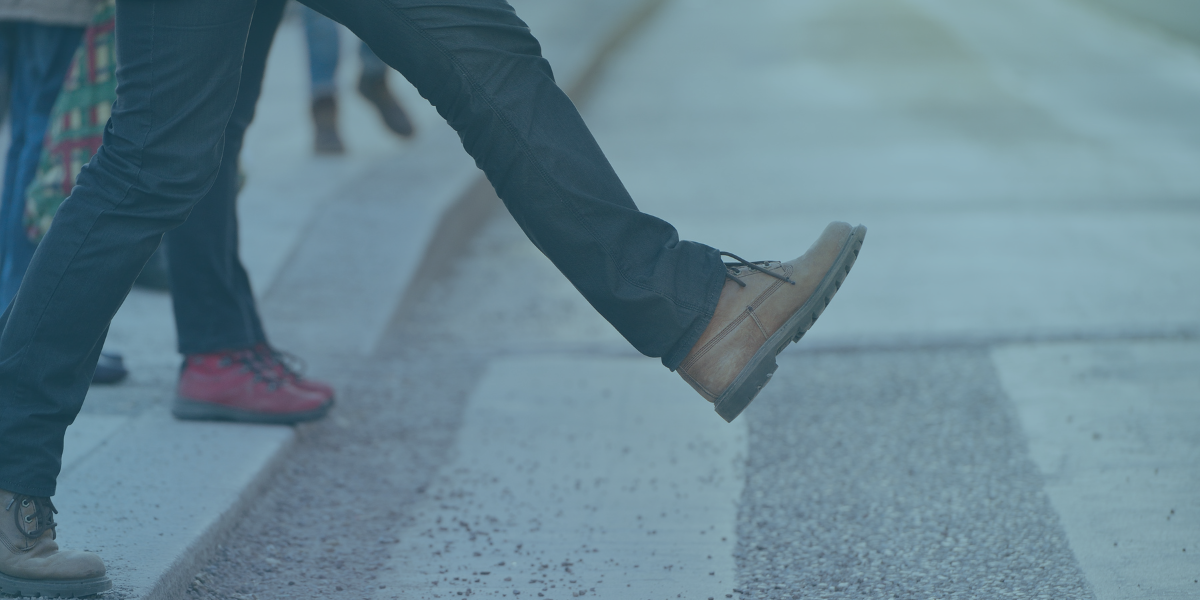 It is said that a journey of 1,000 miles starts with a single step-- the same is true for a digital marketing plan.
Many businesses say they want to implement a digital marketing strategy but are intimidated by the seemingly overwhelming process involved in creating a plan of action and how to execute it.
We are here to tell you that it does not have to be overwhelming!
Instead, the process should be simple, and your marketing plan should be built to scale as your business grows.
Here are 5 action items that will help you take those first steps on the journey to building a strong digital marketing foundation.
1. Start Using a Customer Relationship Management System
The first thing you will need if you are going to capture leads and prospects is a place to store them and monitor them.
A Customer Relationship Management (CRM) system works as a vessel that allows you to store all data points that you collect on your leads and prospects.
But don't be fooled, a CRM is much more than just a glorified contact and address book. Implementing a CRM also gives you the tools needed to access and analyze those data points to improve your marketing effectiveness.
Here's an example of why CRMs are so important:
We once had  a manufacturer tell us that 75% of their business comes from existing customers and that they don't really nurture or use their customer list in their marketing efforts. 




But if this company implemented a CRM, it would allow them to segment their customer list by identifiers, like products purchased, services relevant to a specific customer's business and even buying intervals (to only name a few). 




With these segmented lists in place, this company would have the ability to customize an email and send it to specific product users to make an announcement regarding big updates, highlight new product releases, or share something as simple as an add-on accessory that would complement a product the customer had bought in the past.
A CRM not only helps you to stay organized but having your customer data easily accessible allows you to target your marketing and sales efforts more effectively, ultimately boosting your revenue.
2. Establish Key Performance Indicators
Key performance indicators (KPIs) are core metrics that give you visibility into the health and success of your business. Monitoring these KPIs on a weekly basis empowers you with the information you need to be able to make adjustments that will allow you to meet your over-arching business goals.
When it comes to selecting digital marketing KPIs, remember that less is more. A common mistake that businesses make is trying to measure too much.
KPIs are more than just numbers, they reveal the necessary data that is used to make critical adjustments to achieve strategic goals.
The KPIs that you choose to monitor will vary from what another business chooses to monitor – even if they are in the same industry. The KPIs you select should correlate directly to your business's priorities and goals.
3. Implement Marketing Automation
The next step is to select a marketing automation platform. The platform you choose should serve as a hub for all of your marketing activity so that you can analyze and gauge your marketing effectiveness.
You can also tie in your CRM with your marketing automation platform (or use HubSpot as a one-stop shop) to segment your contacts and build campaigns around specific data points.
Here are some perks of marketing automation:
The automation allows you to create, engage, and nurture campaigns that will keep your service, products, and brand at the top of your prospects' and clients' minds without you doing a lot of work. 





You can set up workflows to manage engagement with your emails, offers, and the information you provide to help them solve their challenges, and the platform will also support digital advertising and social postings and promotions.





Just imagine, with a marketing automation platform in place, you'll have one login rather than several for each channel of advertising and social that you use—it's a game changer for businesses of all sizes! 
The greatest plus: your customers will feel well-informed and supported throughout the year, not just during your regular sales pushes. That's an added level of service that your competitors won't be able to match.
4. Make an Investment in Digital Advertising
When you initially set up your digital marketing strategy, you probably won't be reaping the benefits of organic traffic and the coveted top spot in a Google search. It takes time to build organic traffic to your website and if your digital marketing strategy is young, your website content requires more time to make it to the top of a Google search.
Digital advertising is a method that allows you to go where your target audience is now and serve them the content that provides them with the answers to their questions. If done right, it will help bring traffic to your website and help build brand awareness.
Don't be fooled into thinking that paid advertising is the answer to getting website traffic. Paid traffic does not help your SEO rankings. You'll want to continually add content to your website to help draw in organic traffic to help increase your chances of appearing in searches.
Google, Facebook, YouTube, Instagram, and LinkedIn are likely already engaging the personas that you are targeting. Take advantage of their advertising space!
It will take a little bit of marketing "science" to figure out how to set up and optimize your digital advertising campaigns, but the payoff is worth it.
5. Implement Account-Based Marketing For a More Targeted Approach
Do you know the ideal customer or ideal company profile that you'd like to target, but you aren't exactly sure who the decision-makers are within the company?
Account-based marketing (ABM) allows you to share ads based on the information that you do know—company name, job title that you would target, geolocation of the company, etc.—and provides a way to gain brand recognition. These ads will lead your target audience to original, relevant content that you have created to show that you are a thought leader and trusted advisor within your industry, and then you will gather account and contact data to lead them through the marketing and sales pipeline.
According to SiriusDecisions, 92% of B2B marketers believe that ABM is a crucial part of their digital marketing strategy. Just think of ABM as a way to stay hyper-focused on the ideal customer for your company!
Wrapping It Up
Implementing a digital marketing strategy into your business doesn't have to be an intimidating venture. If you take small intentional steps to establish a baseline that will scale with you as your marketing collateral and company grows, you will begin to see your investment pay off time and time again.
If you are still feeling hesitation or confused about where to start, consult with a digital marketing agency that can help you prioritize your efforts and shortcut the process to establish a plan for you to follow.