What Can Sales Managers and Representatives Gain From a CRM?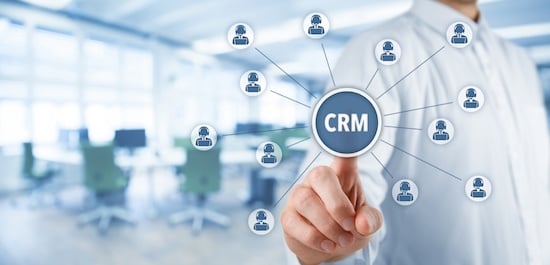 As a business development lead, it still amazes me that so many sales and services organizations are not using a customer relationship management (CRM) platform, especially since they are meant to keep companies connected with their client base and can boost sales by 30%.
I've heard a lot of reasons for refusing to implement new or optimizing existing CRMs. Sales managers will tell me that a CRM isn't necessary because their teams have their own systematic way of working that has done them well for years. Many think that implementing a CRM would be a major disruption to their sales process. Managers worry that adding a CRM would come across as just an excuse to track their sales team's every move, creating an unfounded sense of distrust between manager and representative. Those in the manufacturing industry tell me that the Enterprise Resource Planning (ERP) system that drives manufacturing and ordering also drives the technology that accompanies the sales and services area of the process, and there just isn't a good one out there.
Some of these worries have merit to them, sure, but most are antiquated. It's time to look at CRMs through a new lens and see what you're missing out on.
How Exactly Will Sales Managers Benefit from a CRM?
Once you have implemented a CRM system, it is important to instill the value that CRMs can bring to everyone involved in running your business. With sales managers, make sure they know that a CRM is worth their attention because it will give them a concentrated view of the company's sales efforts and make their workflow more effective. Here's how.
1. The Ability to Create Customized Dashboard
Custom dashboards let management know how well their sales teams are performing. Knowing what kinds of deals and activity their sales teams are engaging in helps sales managers decide if additional support or resources are needed to achieve the results they are looking for. A dashboard presents a clear picture of the driving activity that is pushing toward shared results.
2. The Perfect Coaching Opportunity
In sales, skills + activity (motivation) = results. If a sales manager isn't happy with the results they are seeing, a CRM will provide them with a full breakdown of this equation so they can efficiently assess what areas need improvement.
Being able to see the full view of how team members are performing—from recorded phone calls, email correspondence, data and sales collateral shared, as well as the movement of a client through the deals channel—gives sales managers the opportunity to provide more constructive feedback and coaching to their sales teams.
3. A Universal View
CRMs can be enhanced by various integrations and add-ons that allow marketing, customer service and support teams a thorough view of a prospective client's progress in the sales funnel. When specific information from each company department is requested, it can be provided within a single information source. This means that the multiple systems and email connections often required to piece together information are no longer needed. When a prospective client is at a certain point in the sales cycle, a marketing sales aid, phone call or an email can be inserted through something as easy as a workflow.
4. Clients Won't Miss aBeat
A CRM keeps salespeople organized by allowing them to automate tasks and keep all of their communication within one portal under the individual company, contact and deal records. This means they'll have more time to focus on assisting the client.
If a salesperson is out unexpectedly, you can easily pivot a client to a different sales or customer service representative. The new representative will immediately have access to all the information or service tickets needed to continue helping the client.
5. Ability to Identify Key Accounts
Having a centralized location to track client engagement and transactions allows sales teams to easily segment loyal customers based on their history with the company so that repeat business can be rewarded and further cultivated.
It's a perfect opportunity for sales and marketing teams to work together to increase closed deals. Marketing teams can also link an automated marketing platform to the CRM that can run targeted campaigns aimed at reselling, upselling, and promoting new products, services and special offers.
What About Sales Representatives? Will They Directly Benefit from a CRM Too?
In addition to the concerns raised by sales managers, I have also heard pushback from sales representatives about the need for CRMs.
Sales representatives worry that CRMs might slow down their current cadence, add extra work to their routines by requiring them to log their calls and activities, and widen the gap between those with and those without abundant technology skills. They are also concerned that management might not trust them, and that CRMs are just "Big Brother" tracking and watching their every move.
But CRMs are actually another way sales representatives can streamline their sales process and boost their efficiency. Check out these five ways how.
1. CRMs Give Sales Representatives Power
CRMs keep all the information on a contact or account in a unified location. This means all your correspondence, files, attachments and notes are in one place. No more wasting time hunting down files.
2. Easy Mobile Access
As a sales representative, you shouldn't have to be tied to your desk. With a CRM platform, you can run your business on the go from your cell phone or tablet.
3. CRMs Replace Outdated Processes
CRMs are designed to save you time with input that is customized to the way you do business. You have the ability to segment your contacts and log all activities and communication in one place.
4. Keeps You Organized and on Task
With a CRM, you can create tasks and daily reminders for yourself, so you can keep track of who and what is a priority each day. Use this platform as a centralized portal for all sales collateral, product information, articles, blogs and colleague-to-colleague communication.
5. Performance Overview
CRMs give you a big picture of your performance and activity to help you realize what is working, what is not and what you can improve on.
CRMs have the ability to transform your sales process. The benefits that sales managers and sales representatives will see will far outweigh any worries or concerns implementing a CRM into your business may bring. It's time to sit down and explore what a CRM tool can do for your sales team.