Small Business and CRM - Do You Need It?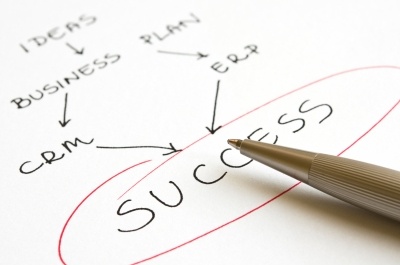 This question comes up quite often in my discussions with small to medium businesses: Does Big Data matter to you?
Big Data has been perceived as a large enterprise focus area while small organizations think that they can sit on the sidelines and wait. You hear of companies like Google, Yahoo, Amazon and IBM focusing a lot of resources toward capturing and utilizing Big Data. If you're sitting out until you think it's relevant for small business, then you need to get started today because it's relevant now.

The question now becomes, "How do I get in the Big Data game?"
First, you have to have a central location to house what you are collecting and that is typically with a CRM (Client Relationship Management) tool. A tool like Salesforce.com, Microsoft Dynamic CRM, or HubSpot CRM can be used just as well with 2,000 licenses as with just one or two. Utilizing a CRM is about creating a discipline in your sales process that includes recording data as you interact with your target audience. It is a way to help streamline and grow your business, but it needs to be viewed as a piece of your overall sales strategy and process. There may be some initial training and additional work, but after that the changes that you have to make will basically be updates to your traditional method of tracking customers. You may currently use Excel spreadsheets, Outlook, or some other homemade Rolodex that tracks but doesn't help you organize your information. A CRM will organize and manage your contacts in a way not possibly by using "old school" methods. It becomes a robust tool to help you cultivate your business through efficiency and increased effectiveness.
Cloud-Based CRM?
A cloud-based CRM is also a tool that can grow as you grow. You will always have access to updates, the latest version, and offsite data to boost your confidence that your data will be accessible no matter what happens to your laptop, tablet or in-office server.
CRM for Informed Decision Making
As you interact and observe your customers, you need to be able to learn from their trends, patterns, comments, and engagements with your products or services. The only way you can effectively learn from your customers is to track and save to pinpoint precisely which efforts are causing which results. Just think how that valuable information that you have in-house can now affect how you approach your product design, inventory, marketing efforts, and customer service. From the data collected, you can search it to find a list of customers that you spoke to about a particular service in the past. As updates occur in your offerings you can nurture them with the new information as easy as running a quick query.
Having a CRM creates agility that, in the past, was only possible in big enterprises and large companies, but not anymore! If you are not willing to invest in your company with a CRM then you may need to admit that you are not investing in your company's future. Invest in your company's future and consider CRM. Already considered it but don't know how to implement and manage? Well, we can help with that.
So What?
CRM sytems are a reality for small businesses. You can streamline your sales process, store important customer information, and use data to make decisions.
Don't let your CRM fail. Let's talk about how a Managed Service Provider may be a good idea for your business.
---
---