Digital Advertising Strategy: Defining & Understanding Your Data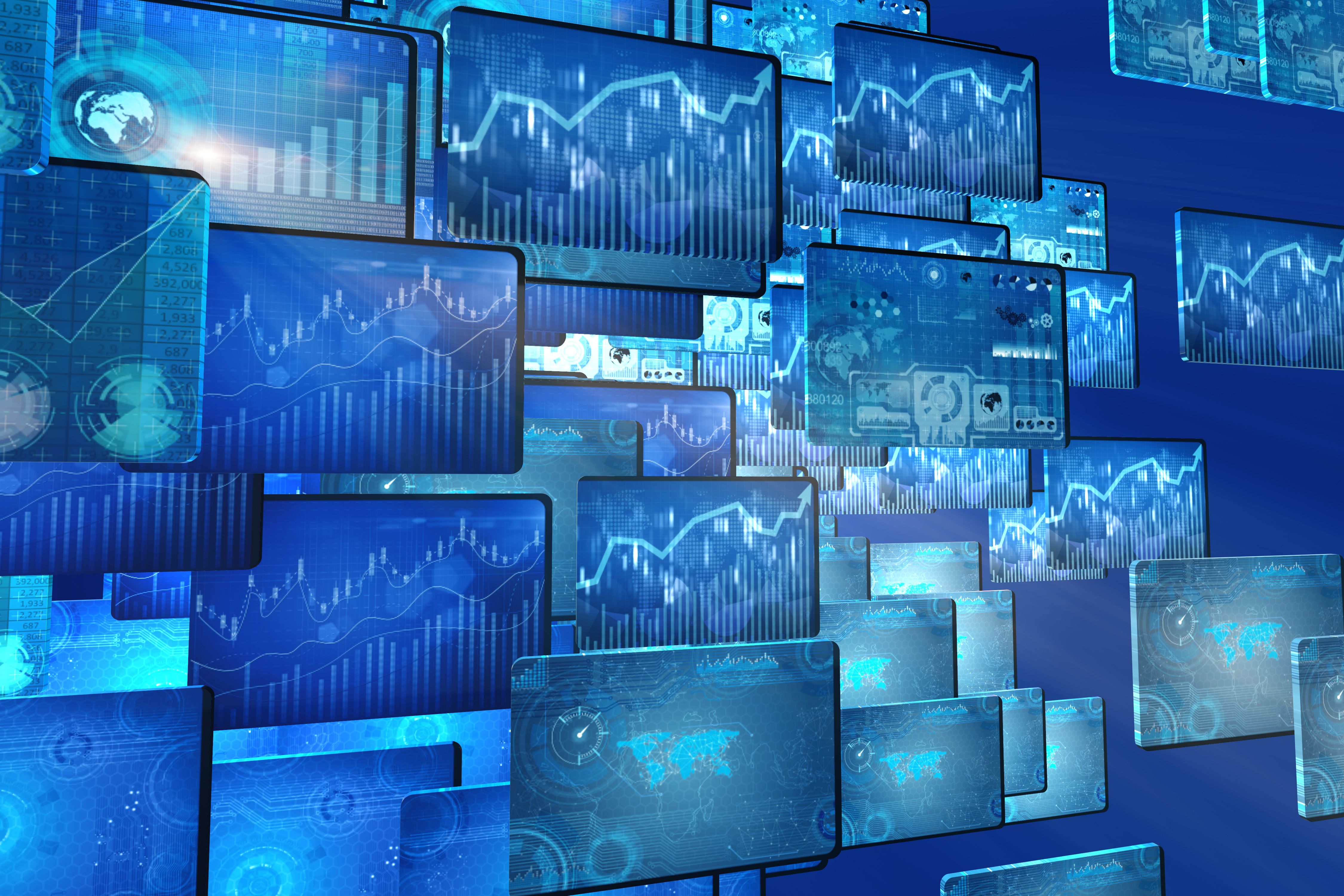 I love the show Mad Men—the style, the attitude, the epiphany moments of marketing genius, the hardnose competition. As a digital marketer, though, my heart and soul cries out every time they're in a pitch meeting. For just one segment, I want to hear a discussion about success measurements (which would make for riveting television, right?).
I want to know… How many people saw those amazing ads that Don Draper and Peggy Olson worked on? Did anyone go on to buy Lucky Strikes or fly on Mohawk Airlines as a result? How much money was spent on Draper's gut feelings and instincts? How did they tie the numbers back to specific ads?
So many questions come to mind! Alas, we'll never know the return on investment of those campaigns that came out of the infamous Sterling Cooper firm.
But that doesn't have to (and shouldn't) be the case for you – we have so many available metrics at our fingertips today! The key is not in the digital marketing measurements alone, but in how you define success when developing your advertising campaign and interpreting the data to move your strategy forward.
Let's dive into the importance of defining measurable success in your digital advertising campaigns in preparation for interpreting your data.
Defining Success in Your Digital Advertising Efforts
The 1960s may be coined the golden age of marketing with fresh, slick creative strategies being birthed on Madison Avenue, but compared to our modern digital marketing environment, the industry was simpler, more straightforward then, with fewer platforms to reach prospects and nominal ways to measure success.
Flash forward to the digital ad revolution where we can now measure anything and everything.
We know how many unique sets of eyes have seen an ad. We know what each prospect has clicked on. We can follow how each visitor has interacted on our website. And we can even keep track of the number of leads who have gone on to make a purchase or close a deal – all without personal interaction or connection.
With all these measurement tools at your disposal, defining the goals of your campaign is paramount in determining if it is successful or not.
So, before you start any digital advertising campaign, specify the goals or KPIs you are trying to achieve.
Does a "successful" digital advertising campaign…
P

lace

your

logo

in front of ideal targets

for more brand recognition

?

Increas

e

traffic to your site?

Expand your audience?
Build

rapport

within your community?

Assert your

organization

as an industry asset?

Demonstrate superior skills or standards of excellence

to build

trust

?

Gain more revenue than

it incurs

expenses?

Convert prospects to leads?
Your definition of return on investment (ROI) squarely depends on the type of campaign you're working on and what success means for you in the context of that campaign.
So, we can't breeze past this crucial point: Before you start calculating any numbers, you must have a solid definition of success.
Quantifying Success Before Launching a Digital Advertising Campaign
When it comes to digital marketing, it's all about SMART (Specific, Measurable, Attainable, Relevant, Timely) goal setting.
In order to create a worthwhile goal that will have meaning and inform your overall marketing strategy, you must set quantitative parameters. It's not enough to be specific in your word choice, you must be precise about the numbers you're trying to achieve.
Some questions to consider as you set specific, measurable goals for digital advertising are:
Are you looking for awareness (impressions + clicks) or are you looking for

conversions

(clicks and form fills)?

Do you have a set number of visitors you are looking to convert?

Do you have enough volume in your campaign targets to reach your goals?
How many pages would you like for visitors to browse per session?
To take a deep dive into setting SMART goals and access a helpful SMART goal creation template, check out this blog from HubSpot.
Interpreting Your Numbers
You most likely already know the plethora of ways digital advertising can be measured. From clicks, impressions, click-through-rates, watch time, and beyond, there's a way to track every angle of your digital advertising efforts.
But once you have that data in hand, how do you interpret the numbers? The interplay of your numbers tells a story, and it is the goal of digital marketing measurement tools to inform that narrative.
Let's look at a few scenarios.
Low Impressions
If your impressions are low, your audience may be too exclusive or narrow, thus, the campaign wasn't able to reach enough people to create an impact. When developing goals for a future campaign (or updating a current one), you should think about strategies to expand your audience or increase brand awareness.
High Impressions with Low Clicks
If your campaign has high impressions or views with low clicks, you'll need to think about adjusting your messaging. The current marketing content isn't motivating your audience to action.
High CPM (Cost Per Mille)
CPM is the amount of money a company pays per thousand views of a specific ad. If your CPM is high, then you either need to widen your target audience or increase your advertising budget.
It could mean that you're in a highly saturated market and there are competitors vying for the attention of your ideal customers. In situations like this, you may need to increase your budget to generate a competitive advantage. A way to work around this could be to define your audience more clearly and use specific messaging or customization to speak directly to your targets.
High Bounce Rate
If your bounce rate is high, you may have an accessibility issue or a messaging misalignment.
For accessibility issues, consider:
Is your website mobile friendly?

Is your website too content heavy for a casual viewer?

Would visitors prefer a video format?

Is your form too long and time consuming for a mobile viewer?
For content issues, consider:
Does the messaging of your digital advertisement and your landing page match?

Would your viewer expect to see the images and headline that appear on your website after clicking on your ad?

Does your website contain any distracting pop-up elements?
No or Low Conversions
In conjunction with bounce rate, if your campaign is receiving little or no conversions, it's best practice to ensure your marketing and your deliverable are aligned. Is your marketing clear? Is your product or service needed by your target audience? If the answer to either question is no, your campaign strategy should be reevaluated.
This scenario could also be the result of a navigation issue. Tools such as Hotjar allow you to see how visitors experience your website using heat maps and recordings, showing the high points and pitfalls of your sequencing and content structure.
Conclusion
Remember: without clear goals, numbers are just numbers.
It can be challenging to determine if a digital marketing campaign will be successful on the outset. But defining SMART goals at the start will guarantee that no matter the outcome of a campaign, the data will be useful for future strategy.
With clearly defined parameters and marketing tools in place, interpreting your numbers becomes simpler, allowing you to make incremental adjustments to your overall digital marketing strategy on the pathway to success.