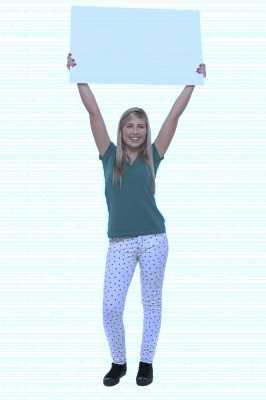 First you may wonder – What is a "Street Team"?
The now omnipresent "street team" model and saying was originally developed by urban record labels, such as: Loud Records, Jive, Bad Boy Records, and Ruthless Records. These rap labels and others found it affordable and highly effective bridge to their target audience that did not require the traditional outlets found in print, radio, television and intangible far-reaching record distribution deals.
In other words - a "Street Team" is a experiential marketing tactic and a term used in marketing and promotion to describe a group of people who are on the ground promoting an event or a product.
Cool.
So why do I need to utilize them? Well, here are 3 reasons why:
1. The Human Touch: You can reach people directly, immediately, and in person. People have just enough time for snippets of information. Our culture as a whole has a very low tolerance for windy promotional speeches and long ads. Delivering a message face-to-face – establishing the human touch and human contact – make for a more memorable experience.
2. Go Green or Go Home: It is good for the environment! So not only is "being green" trendy and accepted, it is right! You can cut back on mailing hundreds of items that will get immediately thrown in the trash. Of course you may want some hard-copy marketing materials for your street team, but at least you can ask someone if they actually want it before you "force" it into their mailbox.
3. The Power of the People: In the words of Mike Michalowicz the CEO of Provendus, "Just like an elite army, your best soldiers are the ones who volunteer for service." Your fans have your best interest at heart and will deliver your message with fervor and passion. Don't underestimate the power of your fans. They help get the word out, and can assimilate new followers and other fans just by association. Seeing these people in person, on the street, and promoting your brand can spark interest and create a broader range of reach.
So What?
By leveraging the human touch, "go green" and stay green, and the power of your fans and followers, you will see positive results by utilizing street teams. Look at you! No one can say you aren't street-smart. Now you can hit the ground running! When will the puns stop, you ask? Never.
---
---