Knocking It Out of the Park: A Dow Microsite With Major League Design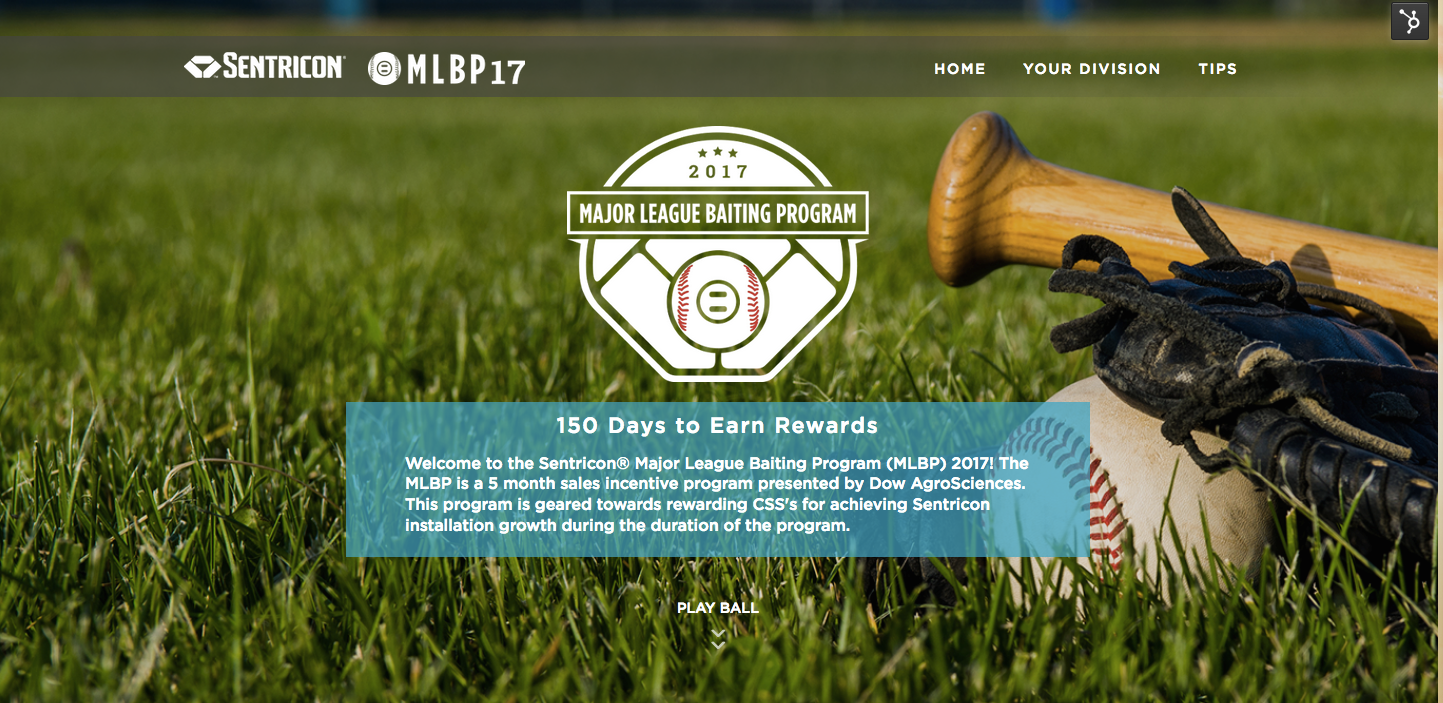 Even within traditional markets and traditional companies, a new idea can knock it out of the park. We began partnering with our client, Dow AgroSciences, two years ago. Dow AgroSciences is a subsidiary of the Dow Chemical Company and specializes in agricultural chemicals, seeds and biotechnology solutions.
Dow employed traditional sales campaigns in the past and was looking for a partner to help modernize their approach. We reimagined their annual sales program for pest control operators that resell their Sentricon bait systems. We put a major league spin on their campaign by building a password-protected microsite, leveraging the HubSpot COS as our foundation for marketing automation and analytics.
The Challenge:
Dow's previous sales campaigns were built with simple email marketing software, providing open rates and limited data to gauge the engagement of their sales force.
Not only was the data provided at the end of the campaign limited, but real-time metrics were not available to share with customers to determine whether changes needed to be made during the sales program. With an extended timeline for the campaign, real-time analytics were crucial to ensure an engaged sales force and to enable adjustments as needed.
With over 300 members of Dow's sales channel competing against each other's year-over-year sales numbers, scale also proved to be an issue. With a desire to improve engagement and drive sales results, Dow needed a communication portal to connect with and motivate their channel partner's sales representatives.
The Solution:
For Dow's dynamic and highly customized campaign, Stratagon developed a microsite to track sales and promote incentives through a sales contest with a Major League Baseball spin.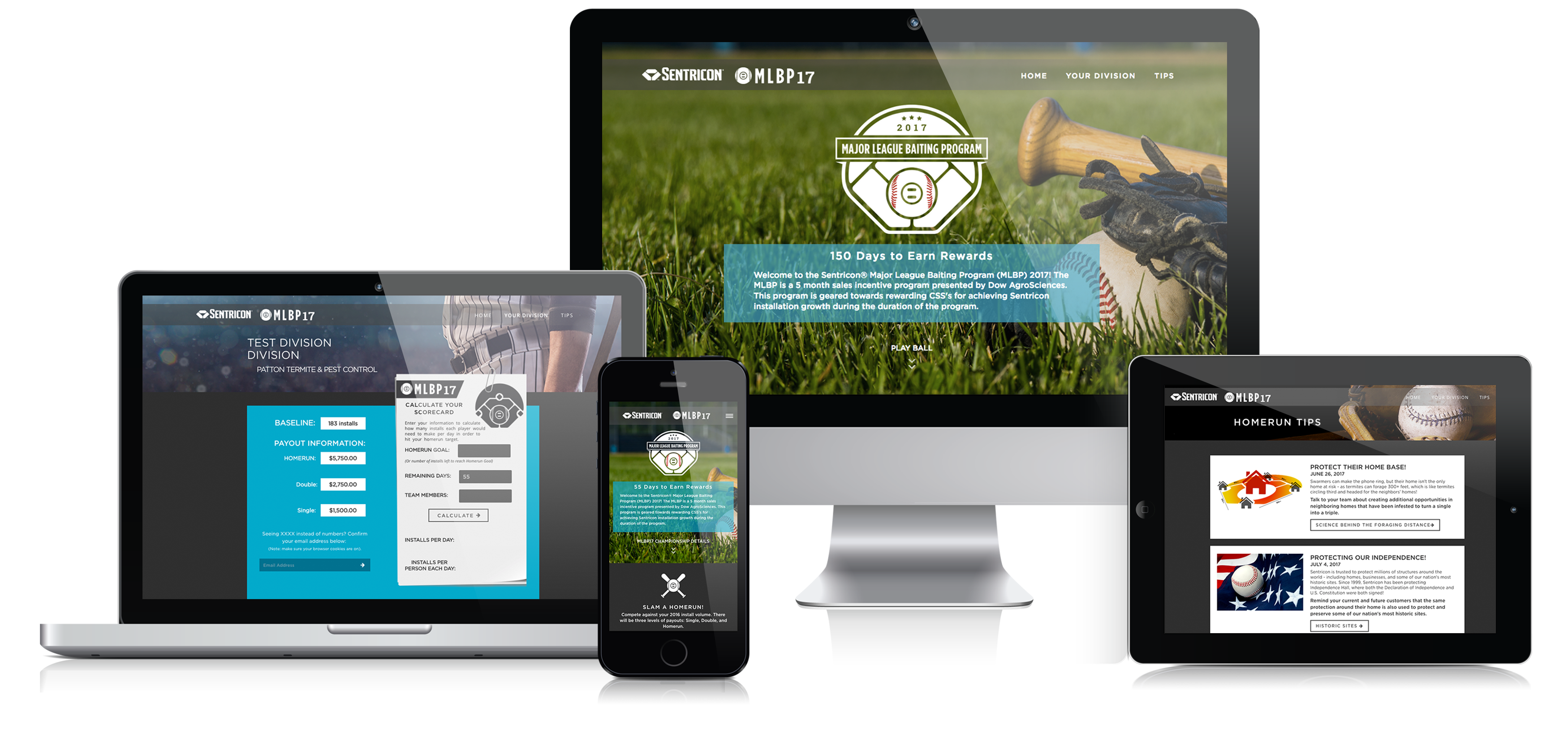 Analytics
We designed a closed loop marketing/communication system that provides Dow with the analytics to deliver a successful sales year. The COS provides real-time data and a deeper level of analytics, allowing the campaign to be more focused in approach.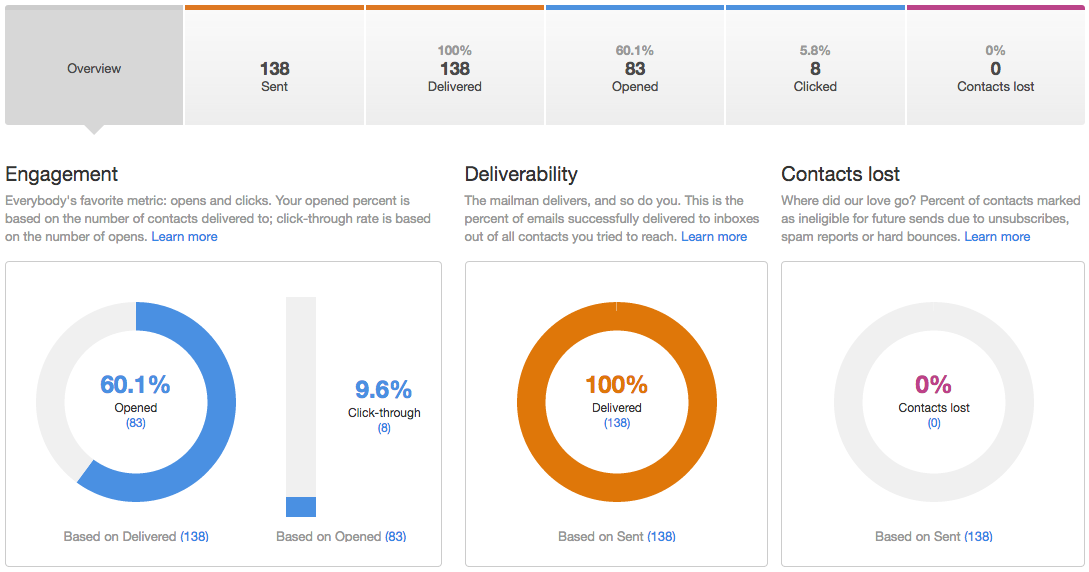 Email metrics to a segment of program participants show 60%+ open rates!
Goal Personalization
Developing this microsite on the HubSpot COS gave us the opportunity to customize the experience for the users. Given the confidentiality of sales information, we designed a gated website to secure data from non-competing members of the channel as well as Dow's own competitors.
Users were split into seven divisions based on sales numbers from the prior year. By submitting their email address, a user accesses their sales data displayed in leaderboard style under their company name. This is very different from the generic, uniform communications received in the past. No other platform would allow this level of customization at scale with a short development cycle of less than 1 month.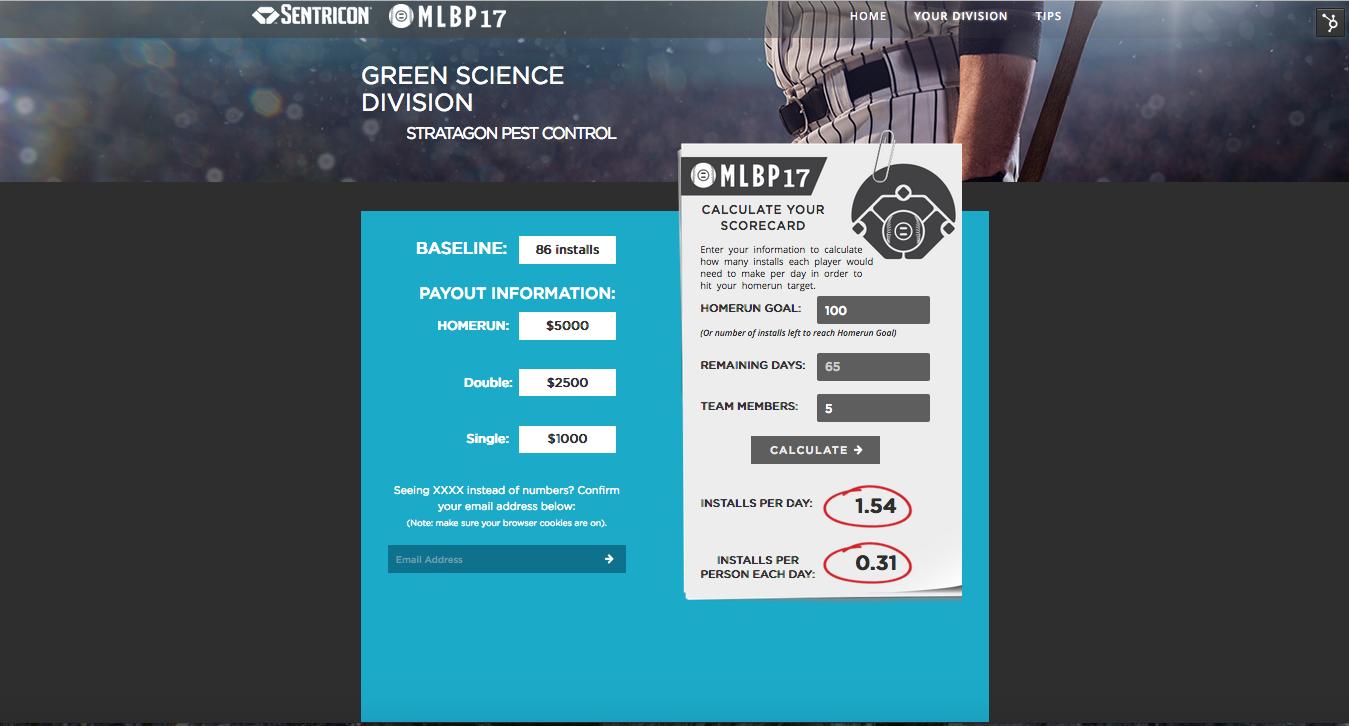 Scorecard
We also stretched the COS to design a custom calculator with advanced functionality. From here, sales representatives can view days remaining in the contest or enter their own goals to assess how close they are to reaching them.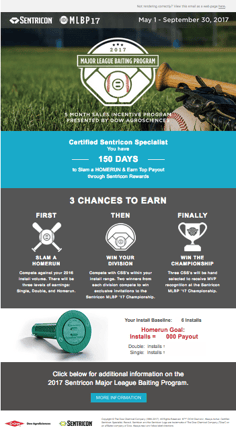 We promoted the sales program using email as the primary communications channel, leveraging variable data and segmentation to drive the channel partners to their sales goals. The combined efforts have modernized Dow's sales campaign through the utilization of HubSpot Marketing, the COS and components of the inbound methodology.


The Results:
At the outset of this project, Dow's two basic goals were increased channel engagement and sales growth.
"With the functionality of HubSpot and the microsite, we were able to design our program in ways that would have otherwise not been possible. Once we gained an understanding of what HubSpot could do, we restructured our program to better accommodate the wide range of company size(s) across our district for our participants.
This segmentation also allowed us to add a competitive component, in which the top 2 division winners earn a trip to Jamaica – which, along with the reward payout potential, has really played well and garnered interest. The microsite has been an integral part in communicating our materials to our participants.
We would not have been able to conceptualize the advancements in this program if it weren't for HubSpot and the various-use cases for our microsites. Not to mention the data analysis which has allowed us to play "money ball" in how/when/what we communicate with our top/middle/low performers." – Jeremy Adamson, Urban Pest Management, Dow AgroSciences
Data through June 2017 shows us that:
Email Open Rates 57%+
Landing Page Engagement 16%
1090% ROI
Not only does the platform allow Dow to have more engagement with their channel partners, it gives them an analytical understanding of their level of engagement and a line of sight into communication shifts that need to be made during the program to keep engagement levels high.
We introduced Dow to the beginning of what is possible with COS technology and the inbound world – with limitless possibilities to follow.