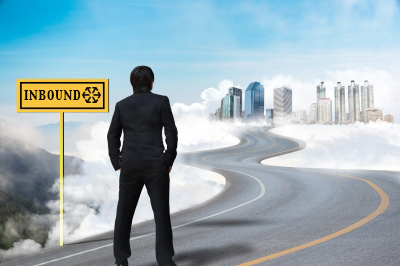 According to the 2013 State of Inbound Marketing Report, 58 percent of marketers report that their companies are already involved in inbound marketing, and this number is continuing to increase each year. However, if your company isn't using inbound marketing properly, you aren't benefitting from this strategy as much as you could be. Use these tips to help you get the most out of inbound marketing.






1. Choose the Right Agency.
Selecting the right inbound marketing agency is the first step to success with this strategy. When choosing an agency, be sure to consider price, experience and reputation. It's best to choose an agency with a solid reputation for quality and a valuable price.
2. Be Involved.
Too many companies delegate all of their inbound marketing efforts to the chosen agency without any direction or input. However, inbound marketing agencies provide the maximum amount of benefit when they have access to key information about your company, such as customer demographics, current marketing efforts and product information. Be prepared to provide this information when you begin working with the agency, and offer regular updates to keep things running smoothly.
3. Integrate.
Inbound marketing is a useful tool by itself, but it is most effective when combined with traditional marketing techniques. Many agencies offer integrated marketing services, so take advantage of these if they are available. If your agency doesn't provide an integrated service, work closely with the agency to ensure that its inbound marketing efforts are complementing your traditional marketing campaigns.
4. Keep the Lines of Communication Open.
As you continue working with your marketing agency, feel free to provide suggestions, make requests and address any concerns you have about the relationship. The more open you are with the agency, the better it can serve your needs.
So What?
Obviously, we're a little biased about marketing agencies (ahem). It's important to choose an agency who understands your business goals and, perhaps even more important, who works well with you. Agencies have personalities, too. Pick one that works well with your business or marketing team.
---
---
Topics: Inbound Marketing