Industrial Marketing: You Could Totally Fail at Content Marketing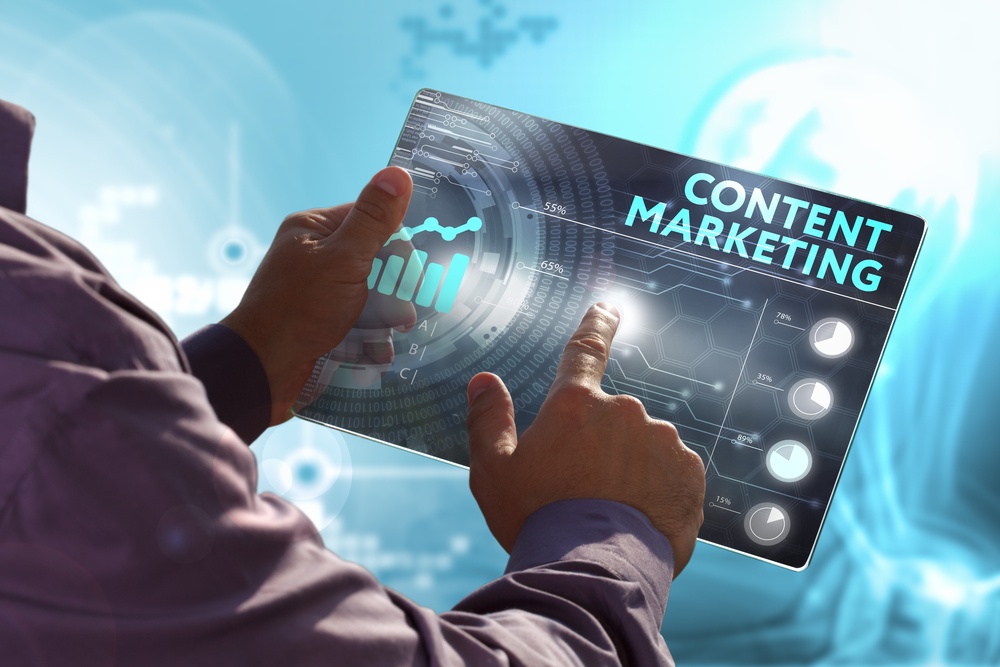 Everyone is doing it. Content marketing, that is. In fact, according to MarketingProfs, over two million blog posts are written every day. Yes, you read that right: Two million. Everyone who is anyone in marketing has bought into the content marketing game and they are playing it. And they are playing hard. You may be a little more fortunate if you're playing in the manufacturing or industrial marketing arena. While it's a debatable point, those industries tend to be a little slower to adopt the latest trends. However, if you take a look at Twitter these days, you'll see more and more manufacturing and industrial companies making their presence known in the digital space.
That's a lot of content marketing. It's no wonder that marketers are wringing their hands and gnashing their teeth trying to attract leads to their blog. And, sometimes it's true: sometimes they fail.
With all these marketers out there developing content, how can you make sure you take steps to make your content marketing stand out, get your company noticed by leads and then convert those leads into business? In short, how can you succeed?
There are a few things you can do to get your company noticed, even in today's overwhelming content-driven world.
Write

good

great titles. We've all been told not to judge a book by its cover. But there's a reason publishing houses spend a lot of time and money creating covers: we do judge books by their covers! For example, this article is entitled "You Could Totally Fail at Content Marketing." That may have ticked you off. Or it may have taken you aback. At the very least, it may have gotten you to click on the article (and read this far!). Titles matter. Yes, keywords matter…but the content of the title matters more. Remember that human beings are going to read your content. Make it interesting.


Stop being boring. We've all read those corporate blogs that make you want to yawn every two seconds. It's just business. And while revenues are serious and ROIs are serious, your writing doesn't have to be serious all the time. Inject some humor. Throw a few surprises in. Stop boring people to death. Even if your content is filled with a lot of useful tidbits, if people are asleep before they get to the point, it won't matter anyway. And bored people are less likely to convert to a lead. (Note: That may not be an actual fact, but it stands to reason.)


Write more. This can be taken in two different ways. Write more as in "write more often" and write more as in "write longer posts." By writing more often, you improve your writing style. You loosen up those writing muscles and, as your mama always said, "Practice makes perfect." While perfection may never be attainable in the craft of writing, your writing will certainly get better.

As far as writing longer posts, here's the trick: longer posts get more shares. (I'm going to just write this post until I'm finished with the points I need to make and then just trust you to share it no matter the length. Deal?) However, because businesses don't have unlimited funds to dedicate to content creation, you may want to try to get in that longer sweet spot with one or two blog posts per month supplemented by some quality posts with 400-700 words.
Be a subject matter expert. People are trying to find information when they go to Google. They don't want fluff; they want real content. So give them what they want. No one knows your business better than you do. Dive deep and give those hungry leads the information they are seeking. Share a few secrets. Give them information they can't get anywhere else or, if that fails, compile it in a way that no one else does. Make them glad they clicked on your content. Sometimes, I like to imagine my target personas reading my blog with his head cocked to one side while he reads with raised eyebrows and a "Really? In-ter-esting!" comment every now and again.


Use pictures. Use more than one picture. In industrial marketing, you may want to consider using graphs and charts. People are visual. Make your content visual. (Pro tip: Please don't ever forget to alt tag your images. Make that happen. Every time.) Don't just throw in images to have an image. Use images that will mean something to people and that relate specifically to the post. Images with people work well, but make sure that they don't just scream "I used a stock photo because I needed a picture." But, yes, please use the stock photos over no photos. Thoroughly confused? Just stick to the bottom line: use pictures.
You can do all of these things and still fail at content marketing. But don't give up. Keep trying and ensure that you've pinpointed the right target persona. Operate all of your content under a strategic plan. Revise your content and see if that increases your conversion rates. Just keep doing it. Eventually, you'll get better. Your content will get better. And people will find you.
After all, according to Field of Dreams, "If you build it, they will come."