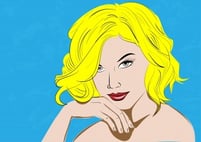 Reaching your ideal LASIK surgery patient population is getting harder and harder to do. Traditional advertising mediums of radio, print, and television are being ignored. We listen to subscription streaming radio, we get our news from our on-line feeds, and we DVR everything on TV so that we can skip the commercials. To reach your targeted population for LASIK you have to go where your potential clients are. They are online and they are on their mobile devices. Consumer engagement has changed, and so should your marketing strategy.
One thing to consider incorporating into your marketing toolbox is marketing automation. What is marketing automation? It is the use of software to automate marketing processes such as customer segmentation, customer data integration, and campaign management. The use of marketing automation makes processes that would otherwise have been performed manually much more efficient, and makes some new processes possible.
Here are three reasons why marketing automation is ideal to reach your prospective LASIK patient.
1. Soothe the fears of potential patients
The patients that are actually on your surgery table now did not make a decision overnight; it took well over a year or more to come to a conclusion and to have the procedure done. Most have a few fears they have to overcome like cost, fear of surgery (pain) and commitment of time out of work. You can do this through nurturing them along the way by providing the personalized education that they need to learn about how to overcome these fears so you can get them on the table in a shorter amount of time. You don't have time to hold each prospect's hand individually but you can use sales automation to trickle messages to them in a timely manner that will continue to reassure them that LASIK is the way to go.
2. Your marketing now has greater reach
You can send more customized messages through the mediums that your target audience uses more often.
Social media
and personalized emails will nurture your target audience with information to educate them and to learn to count on you as a source of relevant information to help them. Also you will learn what they like, dislike and want more of. It makes your marketing efforts agile and upholds the responsibility to provide relevant content they desire. We tend to trust those that help us get the information that we need and subsequently we go back to them to fulfill our needs. Sales automation allows you to handle more in the pipeline funnel, which should ultimately bring more patients to your LASIK procedure.
3. Build value in the procedure and services that you offer
Through the sales automation process you will be able to help the prospect understand the technology you have invested in and why that is a benefit for them as a patient. You will be able to help them with their desktop research in learning more about the step-by-step approach to qualifying a patient, helping them with available financial tools, and to understand what types of training your provider and staff go through to make this the best experience possible. You help them move along the decision-making process faster because you give them what they need when they need it.
So what?
Marketing Automation can take your LASIK marketing to the next level. It can help you to soothe the fears of potential patients, further your marketing reach and build value in the procedure and services that you offer.
Learn everything you need to know about Marketing Automation
---
---
Photos in post: freedigitalphotos.com