Growing Leadership in Agri-Marketing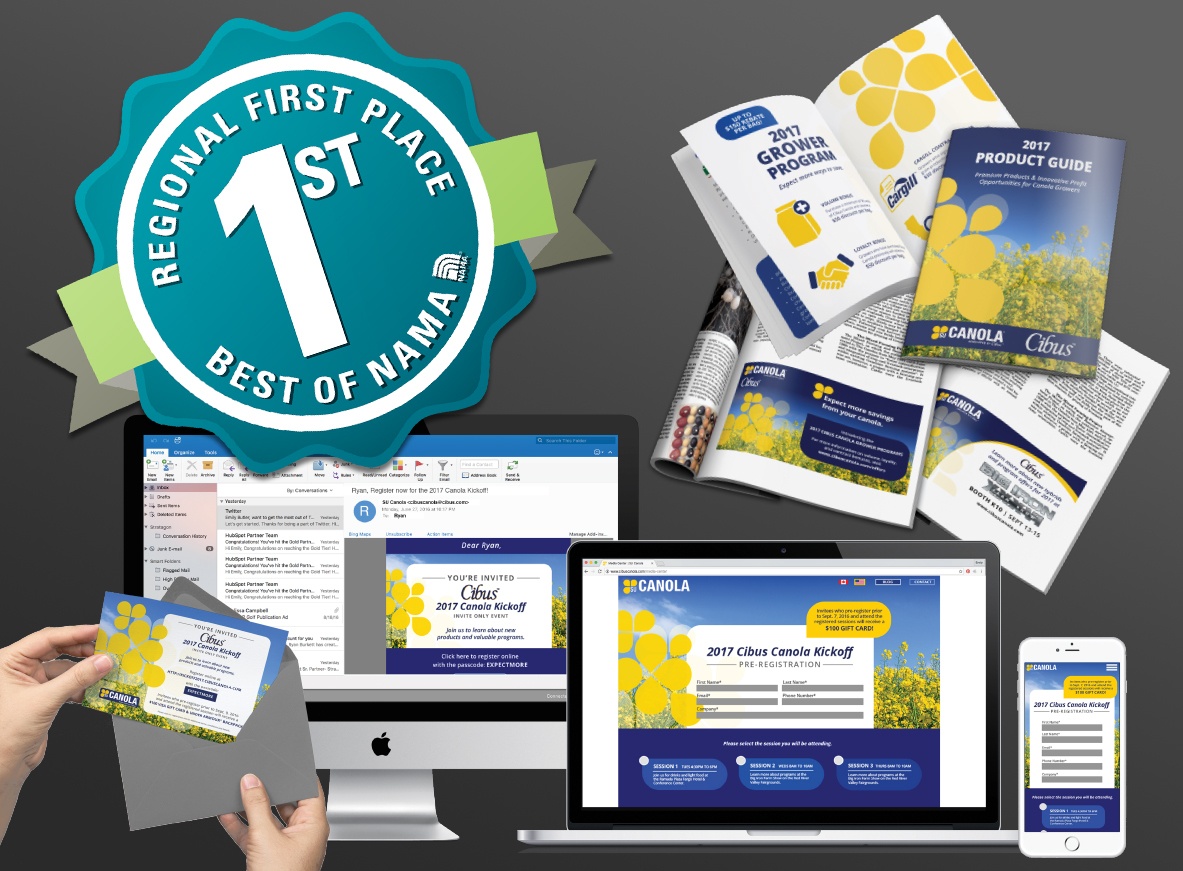 Stratagon was a proud recipient of a Regional Best of NAMA award for our kickoff campaign work with Cibus. The agency was recognized for our SU 2017 Canola Kickoff Campaign with Cibus and placed as a NAMA National Finalist in the Multi-Media Campaigns division.
This campaign, in particular, was uniquely positioned in that Stratagon and Cibus determined the most success would come from aligning ourselves with two separate target markets, identifying both canola retailers and target growers primarily located in North Dakota and Montana.
Through carefully curated individualized and eye-catching collateral, we positioned Cibus (a newer contender breaking into the canola seed market) as a trusted high-yield research and technology backed player.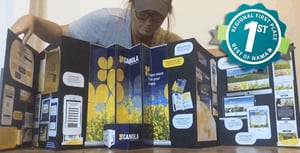 NAMA
The National Agri-Marketing Association (NAMA) is the nation's largest association for professionals in marketing and agribusiness. From networking to information access to leadership development opportunities, NAMA provides over 1,800 active members and associates access to a variety of exclusive resources.
In addition to an annual agri-marketing conference, NAMA recognizes excellence in the communications field through leadership awards recognizing creativity in marketing, advertising, public relations, mass media and more. The Best of NAMA is presented for a variety of categories on a national scale. Information on annual winners and their accolades can be accessed through the official NAMA site here.
Agency Positioning
The ability to stay agile and involved in your area of expertise remains an essential aspect of successful agency positioning. As marketers with clients at the heart of our business, gaining exposure and recognition for client work is a surefire way to help spotlight your client successes and aligns your agency with top industry innovators.
Recognition by NAMA as a regional leader in agri-marketing is only one example of Stratagon's willingness to deep dive with our clients to ensure we are consistently delivering strategic messaging to their target audience in innovative ways.