Engaging a managed technology service provider has often been viewed as something for large organizations who have a lot of cash to spare. However, technology outsourcing is slowly finding its following amongst organizations of all sizes and industry, courtesy ever-changing business dynamics and innovation. I am often asked, why and when to outsource in-house Salesforce services to a managed service provider. The answer, though involves explanation, is simpler than what you may have initially thought.
Implementing Salesforce for your organization is no longer simply about getting a CRM system, but about streamlining vital business processes: marketing, sales, customer data, analytics and much more, into one, single comprehensive suite. Because so much is at stake, it makes sense to engage a service provider who has the necessary understanding of your business and expertise of managed a wide range of implementations.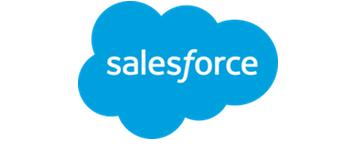 Service providers bring in much-needed focus and objectivity to your Salesforce implementation, assessing improvements and enhancements that maybe needed, recommending the optimal corrective steps and course of action, all this while enabling you to focus on your core business. They help your management reap huge benefits of engaging the skills and expertise of the service provider, without having to get into a long-term commitment, and gather key insights about the business without having to invest into building those competencies in-house! Imagine the costs if your management were to hire all these skilled resources in-house!
So What?
Managed service providers let you resource dynamically, so you employ exactly the number of resources as you need! This enables you to control your costs significantly and avoid a recurring cost-center in the form of an in-house team, all this at the highest quality. You no longer need to worry about the continuity of your business, your service provider manages all this and much more for you.
Download the white paper below to learn about why you should bring in a managed service provider and why Stratagon is the right partner for you.
---