Marketing Tools and Tips: Marketing Lessons from Vegas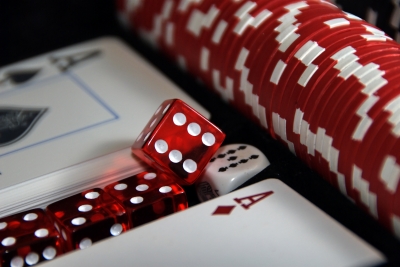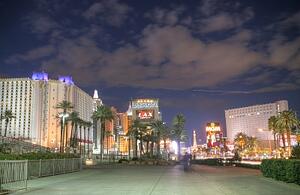 Las Vegas, as a destination, is a marketing fiend. If you haven't heard the infamous slogan "What Happens Here, Stays Here" then you've either been watching far too much TVLand or you've opted to tune out all the genius marketing ideas of the last 10+ years. Vegas, as an entity, is a lesson in modern marketing tools and tips that even the most seasoned vets among us can learn from.
5 Marketing Tools I Learned (Or Remembered) from Vegas
1. Sometimes the bling matters. Bling is everywhere in Vegas. Every. Where. Flashing lights, loud music, tantalizing pictures. There are images, sounds and sensations everywhere enticing you. Click me. Spin me. Play me. All the fanciness, however, boils down to one thing: powerful calls to action. And those calls are powerful, judging by the flocks of people plopped down at card tables and spinning, whirling, flashing slot machines. Our calls to action should evoke emotion or provoke thought. What they shouldn't be is easily ignored.
2. The inevitable payoff is what everyone is looking for. Sometimes, people need to hear the roar go up from the blackjack table, signaling a big winner. Or they need to see the slot machine lights flashing with sirens clanging letting you know that Grandma Jane just hit the Big Time. It doesn't matter what you're marketing. If it's a medical practice or a law firm or even a manufacturing company, people are seeking your value proposition. "What are YOU going to do for ME?" If you don't provide the payoff, just like in Vegas, people will walk away from your table and go shoot craps with someone else.
3. A day lasts 24 hours. The slots are always open. At least one or two tables are manned throughout the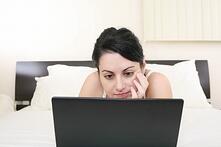 night. The restaurants serve late-night menus. That happens in marketing, too. And if no one is answering your business phones at 2 a.m., then, by golly, you'd better have firm inbound tools in place online to engage those prospects, customers, patients or students who find themselves eating cold pizza and surfing the Web in the pajamas at three in the morning.
4. Cleaner is better. Vegas has become something of an adult Disneyland. The Strip practically SPARKLES. And, you know what? Almost 40 million people visited Las Vegas last year, according to the Las Vegas Convention and Visitors Authority. People respond to clean lines and open spaces. Keep your marketing the same. No need to clutter up all that good content.
5. Give them a reason to stay a while. Yesterday, I didn't leave the hotel. And I guarantee I wasn't the only one. There isn't a need to leave a hotel that offers entertainment, activities, massages, shops and food. Give your website visitors a reason to explore by offering the content they want. If you have offices, make them inviting. If you have a few services, try offering a couple of others to complement the existing ones.
You don't have to be America's "Sin City" to get people to entice people to use your products and services. You just have to be focused on what people are looking for.
So what?
You don't have to go to Vegas to learn marketing lessons or even to deliver a super-fantastic marketing campaign. All you have to do is remember that your job is to figure out what your prospects and customers are all about. You need to understand that people come to you for your fabulous products and/or services just like they go to Vegas to live in a fantasy world where they could get rich quick with a well-placed bet. Give them what they want.
Satisfy new customers, delight existing ones, and grow your business. Download the white paper below to learn more!
---
Photos in post: freedigitalphotos.com