3 Reasons Why Marketing Automation Is Effective for Crop Protection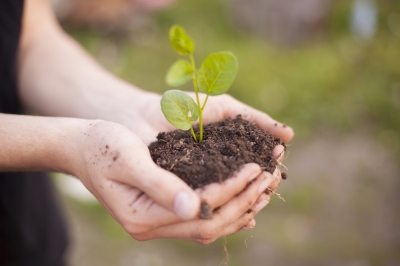 Agriculture is different from many other B2B business environments. The busy times are seasonal. The customer base is often out in the field...literally. And you're fighting against the perception that everyone involved in agriculture is far behind the times in technology use.
The truth is that agriculture is one of the most technologically advanced fields (no pun intended) in the world. Growers use highly technical systems for everything from planting to deciding crop rotation to harvesting. Businesses who communicate to growers should be ready to reach them using marketing automation when (and where) they are.
What Is Marketing Automation?
Marketing automation is using a specifically designed software platform to assist marketers in defining and automatically delivering marketing processes such as customer segmentation, lead nurturing and campaign management.
In a nutshell, it takes all the tasks that human marketers want and need to do to move their prospects along the sales funnel and it puts them on one convenient platform to make it possible.
So why does marketing automation make sense for marketing ag-based businesses?
1. You have strict timelines.
Agriculture is a seasonal business. If you are an ag retailer selling seeds for planting, your marketing message is getting there too late if you're trying to sell seeds in July that should have been planted in April. Utilizing a marketing automation platform can help you get your message out to growers when they're seeking information. If a grower searches "seed retailers in my area" and finds your website, fills out a form for more information and is then registered into a lead nurturing system which automatically sends him information based on his activities, you're reaching that grower in the right time with the right message.
2. Wide customer segmentation.
The typical ag business has a lot of irons in the fire. Depending on where you fit into the ag industry, you could have customers who are growers, retailers or distributors. You could have customers who are old or young. You could have customers in Iowa, California, Florida or Maine. The best part about marketing automation is that you can customize your messages to fit every one of your target buyer personas.
3. Help you convert website traffic into real customers!
You may have a website today that looks great. But do you know who is coming to your site? Do they have an opportunity to download useful information? How do you know if they're buying products from you? Marketing automation platforms provide a way to help you create ways to drive your potential customers to take real action.
So what?
Marketing automation platforms are a great tool for small and large businesses alike. Ag businesesses have unique marketing needs that can be addressed by the right marketing automation tools and, perhaps, a little help from marketing technology experts.
Learn everything you need to know about Marketing Automation!
---
---
Photos in post: freedigitalphotos.com