Responsive Web Design: No longer a "Nice to Have"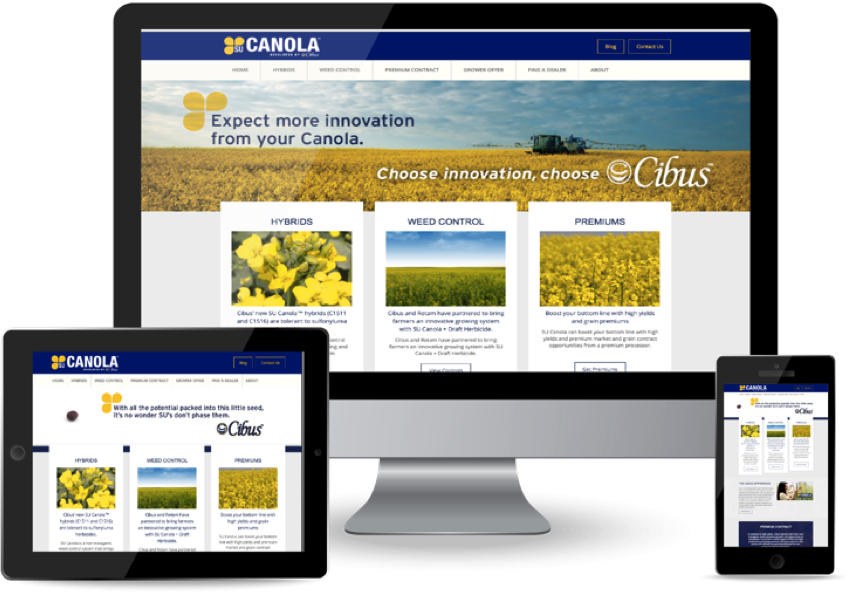 The number of smartphones in use is rising every day, and more consumers are using these phones to shop than ever before. In fact, according to Search Engine Journal, spending generated by the mobile market will increase by 35 percent between 2012 and 2015. With so many consumers using their phones to access the internet, creating a solid mobile marketing strategy is essential to your company's continued success
Best Practices of Mobile Website Design
Because they are presented on a smaller screen and accessed using mobile browsers, mobile websites must be considerably different from a standard, desktop-compatible site. Below are some tips to help you design a high-quality mobile site that consumers will be happy to use.
Make sure your site loads quickly. Mobile users give up quickly when a website stalls, so test load times often and try to keep them as low as possible.
Abbreviate all menus, leaving only the most important options available to consumers.
Keep the design simple. Mobile screens are small, and putting too much content on the page can be overwhelming to consumers.
Be sure that the design of your mobile site is consistent with your brand.
Remember that a mobile website's ability to function properly is much more important to consumers than the site's appearance.
Make sure that any videos you include on your mobile site are compatible with smartphone media players.
Components of an Effective Mobile Marketing Strategy
Although your mobile website's design is extremely important, mobile marketing is about more than just creating a mobile-friendly site. Some of the other components of a strong mobile marketing strategy include:
SMS coupons and promotions
QR codes
Mobile search ads
Mobile applications
Using all of these strategies together in a comprehensive marketing program will ensure that you get the most out of mobile marketing.
So what? As the Internet landscape changes, so do the ways in which your business interacts with customers and potential customers. Mobile is the next big one, and it's happening now at great speed. Preparing now ensures you are in a better position in the future.
---