Sum It Up! Episode 4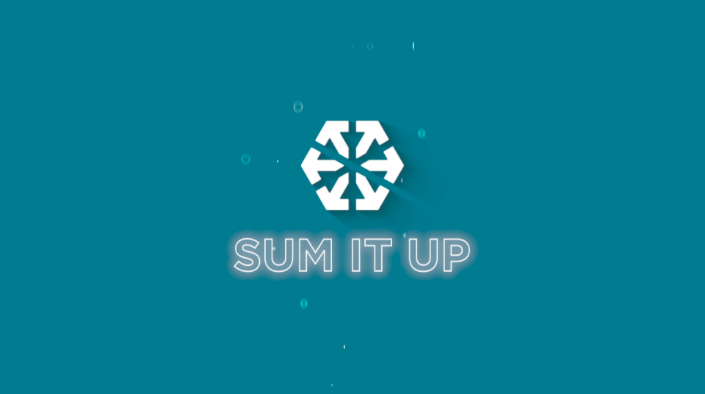 Sum It Up Episode 4 is here, and you don't want to miss it! This is a special episode focused on the Top 10 Ways to Generate Leads in 2021 because it covers all aspects of Smart, Useful Marketing!
Transcript:
Abigail Lind:
Welcome to Episode 4 of Sum it up with Stratagon, where we provide you with SMART, USEFUL MARKETING tactics to keep your strategies moving forward.
On today's special episode, we're combining our focus into one topic because of its relevance and importance for you RIGHT NOW, because everyone needs leads, right?
The  continued  success of  your  business relies on a steady flow of leads. You need a dynamic strategy  incorporating both outbound and inbound marketing tactics that exposes your brand to your target audience.
[SMART, USEFUL, MARKETING topics: Top 10 Ways to Generate Leads]
What are the best ways to do this? Here are our top 10 marketing tactics to generate leads in 2021.
1. Craft a stellar landing page.
If you want to turn  casual  visitors into leads  that you can nurture through the funnel, grab their attention when they land on your website with a compelling, concise landing page that showcases your unique offering,  builds interest, and encourages  viewers to  fill out a form. Offer a free trial, access to exclusive content, or anything  valuable  for  continued engagement.
2. Be social.
No matter which platforms you're on, engage with your followers. Be responsive.  Establish trust.  Remember: witty,  helpful,  relatable conversation gains traction  on social media, so  it's ok to loosen up when you interact. I like to call it the woo factor.
3. Educate your audience. 
Producing high-value content is the  best way to show case your expertise  and to establish your brand as an industry leader.  From  videos  to podcasts, or webinars to white papers,  these informational pieces  address  real challenges your  prospects  face and  teach new  skills to build trust.
4. Optimize for search engines. 
Rules for SEO  constantly  change,  so  you need continual updates.  Keep an eye out for new keyword best practices, create strategic URLS, craft catchy  blog titles, and make sure all aspects of your website are mobile friendly. Playing by the SEO rulebook helps increase your rank on search engines and drive traffic to your site.
5. Entice and incentivize.
Sometimes we hate pop-ups. But you know what?  They work. That's why so many companies use them to  get our  email addresses. Incentives work because we all have FOMO! Use this to your  advantage, just make sure  you're  offering something  valuable and continuing to provide valuable content, not just annoying emails.
6. Keep blogging. 
Some of you may wish that  blogging was  on the decline, but it's not! Blogs saturate the digital marketplace. You want your blog to be useful, not just noise.  Populate your blog with evergreen content  and pepper in articles specifically  focused on  how you offer a solution to prospects' challenges.  Remember to include an action step or a subtle sign-up form to encourage continued engagement. 
7. Testify! 
When you talk about yourself  too much,  you can come across as arrogant. When  the high praise comes from others,  people think you're awesome. This applies in business,  too.  Case studies and testimonials are a prime way to show  your expertise without  flaunting it.  Share customer success stories to  validate your product or service in an authentic, believable  way.  
8. Don't skimp on ads.
Brand awareness  is  the gateway to lead generation, so don't miss an opportunity to get your  logo  in front of your ideal customers!  Targeted ads  are a money-maker. Yes, they cost money — but when done strategically, it's  a guaranteed way to get your brand in front of an audience that is searching for what you're selling.
9. Make focused, personalized contact. 
There IS a time and place for cold calls, and you  want  them to be  customer-focused and  personalized. Highlight  the benefits of your  product or service  by  speaking  specifically  to a real problem  your  lead  is facing so that it's relationship-centric and ties into your other marketing activities. 
10. Attend a trade show or host an event. 
Networking  events  work! Never pass up an opportunity to meet your prospects face-to-face, perform product demonstrations,  or  host Q&A sessions.  Even in these more traditional settings, remember to apply marketing attribution tactics.  Make sure you can  digitally track interactions and house them in  your  CRM for future lead nurturing.  
There you have it—our top 10 ways to generate leads in 2021. 
Let's keep the conversation going. Send us a note or comment on social to let us know your favorite topic from today's episode or to let us know what you'd like for us to cover next.
Happy Marketing! See you next time on Sum It Up with Stratagon!