Sum It Up! Episode 7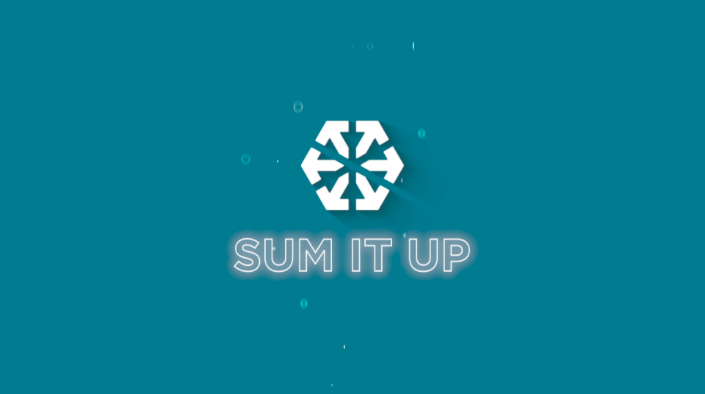 Sum It Up Episode 7 is here, and you don't want to miss it! This episode is focused on preparing for a world without third-party cookies by 2023.
Transcript:
[Intro]
Welcome to Episode 7 of Sum It Up with Stratagon, where we provide you with SMART, USEFUL MARKETING tactics to keep your strategies moving forward.
On today's episode, we're going to cover SMART, USEFUL MARKETING tips to help you get back to the basics with your 2022 marketing strategies, so you're prepared for a world without third-party cookies by 2023.
[SMART Topic: What we can do now to prepare]
While 2023 may seem far off… from a marketing perspective, it's just around the corner. Since Google announced plans to phase out third-party cookies by 2023, you'll need every second between now and then to expand the quantity and quality of your first-party data.
If you'll no longer be able to depend on information captured by third-party cookies, you need to know how you currently utilize them and how much you rely on them.
This will help you make SMARTER decisions in garnering first-party data through marketing tools such as website form fills, gated content, social media campaigns, and email marketing.
The information you gather about your ideal customers now will grant you access to prospects you can nurture down the marketing funnel in the future.
[USEFUL Topic: How to maintain data & align sales and marketing]
Now, on to our USEFUL topic… Data Segmentation.
Once you have a robust database of your own, you can target prospects based on shared demographics, location, and common interests or behaviors, just to name a few.
Each subset (or segment) of your audience is given a personalized marketing experience that speaks directly to their interests or problems.
Data segmentation allows sales and marketing to work together efficiently and use resources wisely.
Because you're serving prospects a tailored marketing experience, they are more likely to recognize and trust your brand, which in turn promotes customer engagement, increases cold call success, and optimizes your future marketing efforts.
Tools like BrandGen.io can help you streamline ad targeting with efficiency.
[MARKETING Topic: Using ABM to reach your ICPs]
Account-Based Marketing, or ABM, is one of the most effective ways to leverage the combined efforts of marketing and sales teams to win B2B deals with targeted accounts.
Creating a list of your ideal customers by company name and knowing who the key contacts are within each of those accounts is a proven method to overcoming the loss of third-party data.
With ABM, you're not fishing for a generic customer. You've already identified specific accounts you want to reach.
HubSpot's ABM Tool is a great place to get started with this marketing strategy. It includes features such as: target accounts, ideal company profiles, company lists, centralized reporting across sales and marketing teams, and more! Everything you need to mobilize your ABM marketing strategy.
[Conclusion:]
So how can you prepare for a cookie-less world over the next year?
1. Launch marketing tactics that allow you to gather contact information from your prospects like form fills and gated content.
2. Apply data segmentation to personalize your marketing efforts for greater ROI.
3. Target specific accounts using an Account-Based Marketing strategy.
There you have it! Happy Marketing!