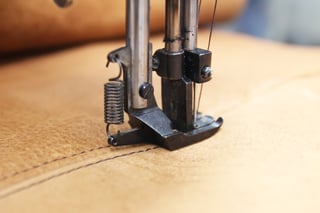 As you enter the new year with fresh ideas, enhanced budget, and a new start we want to inform you about 3 things that you should be considering as you embark on the journey of 2016. We will help you to avoid some unintended detours as well. Download our whitepaper at the end to visualize the full picture.
1. Find a Balance
There is continued pressure for furniture marketers to do more, with less each and every year. As you move into 2016 make sure to consider the channels where your customers already are. It's already tough to balance your channels of communication, between digital, traditional, and experiential, but let the data speak to you. This may require that you make the decision to move resources away from channels that you have found comfortable in the past. It's not about comfort right? It's about gaining new leads, and delighting your existing customers. We can help make the process more comfortable, but change isn't always comfy, and change is necessary.
2. Know the Competition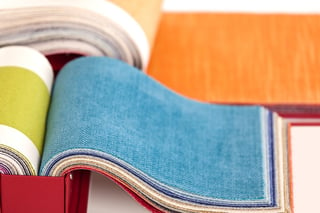 The textile and furniture industry moves a lot faster than you may anticipate, so don't hesitate to start, or keep an eye on your competitive intelligence. There are some awesome tools that you can use to keep a watchful eye on what your competitors are doing online. One of our favorites is a tool called iSpionage. It really helps you to understand the different campaigns and changes that are going on with your competitor's websites.
3. Determine your Marketing Technology Stack
Print has long dominated the textile and furniture industry for years, and we know that it's not going anywhere. We do know that print's ability to drive customers and prospects to online channels will be key to maintaining a dialogue with customers, and entertaining new dialogue with potential customers. With this in mind, it's important to consider your marketing technology stack for 2016. More specifically:
CMS

Content Management System

Marketing Platform

Email
Automation
Social media
Depending on what your needs and goals are there are many more elements that may be introduced to your stack, but you must consider these as very basic, and foundational. More and more marketers are needed to be a part of the "IT conversation" as your customer's overall experience depends having continuity between print and all of your digital channels. They should support each other, and work together.
Check out our white paper below to learn about other things you should be considering in 2016. It could be a validation of something that you were thinking about, or we may introduce something that you didn't even think of. Either way, the considerations above, along with the ones in the white paper can guarantee a fantastic 2016. Need help? Contact us.
---
Want to learn about 10 things that you should consider in 2016?
Make sure to download the whitepaper by clicking on the image below!

---