When Marketing Becomes an Investment vs. an Expense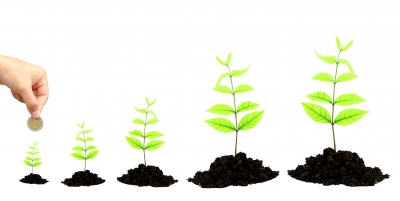 Without marketing, the rate of growth is greatly diminished for most businesses. Through successful marketing efforts, companies find new customers, build their brands, and make impressions on people who might become customers in the future. While it might be nice to speak about all the potential benefits that come from a campaign, without seeing hard numbers about how those efforts are influencing the bottom line, it can be easy to view it as an expense rather than an investment. Knowing how to appropriately measure marketing success can help people from all levels of the organization see the benefits and understand that marketing is a necessity and not a luxury.


Building Assets
When we start creating a marketing campaign from the ground up, we start by calling the things we're creating "assets." And they are. Think about it.
You create a tradeshow booth for approximately $10,000.
You attend and exhibit at a tradeshow for $5,000.
With the $15,000 dollars you invested in the booth and the tradeshow, you secure a new lead.
That lead generates $55,000 in business the first year.
You keep the tradeshow booth for another year or two because it was a part of your successful effort at attracting a new lead. Asset? Yes.
The same goes with content creation in an inbound marketing campaign. The money you spend on creating blog posts, developing social media campaigns and rich content like whitepapers and e-books will help your site develop into a rich, search-engine-friendly lead generator. The content you develop may last for several years and may help you attract hundreds or even thousands of leads. Assets? Yes. It sounds like investment talk, doesn't it?


Identifying Metrics
While measuring traditional marketing tends to be more straightforward, inbound marketing requires the use of various criteria. The metrics used will depend upon the goals being measured. Tracking organic traffic to the site can offer insights into leads. Tracking how often the traffic converts into leads and overall trends in website use can offer information about how the efforts are impacting the bottom line. Measure social engagement, not just reach, to see how often customers are interacting with the brand.


Work Smarter
Advertising works. Companies like McDonald's, Apple and Wal-Mart wouldn't do it if it didn't. But many companies don't have the resources required to run a successful advertising campaign to attract qualified leads. Spend your marketing investment wisely and incorporate an inbound marketing strategy mixed with some traditional marketing methods. You'll be able to track your marketing spend more easily and you'll be able to determine your true ROI when you see your leads converting into customers.


So what? The definition of "invest" is to put money to use in something offering potential profitable returns. Putting money into marketing can potentially impact your bottom line by helping you find and convert leads into delighted customers.
Blog image courtesy of Sujin Jetkasettakorn/freedigitalphotos.net

---