Why Don't You Have a CRM Tool Already?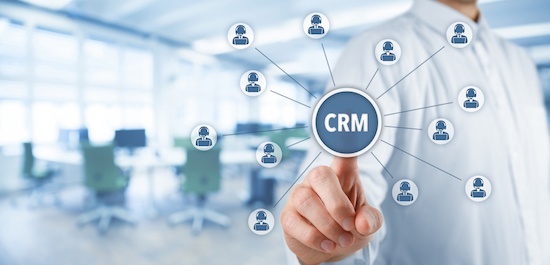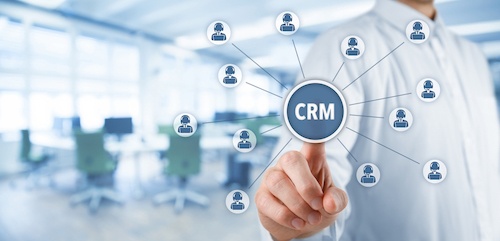 As a business development lead, my job is to ask prospective clients questions and evaluate if we, as an agency, can help with their marketing efforts. I speak with small businesses and Fortune 100 companies and see my share of business strategies (or lack thereof). It still amazes me, however, how many times I learn that companies, regardless of size, are still not using a Client Relationship Management (CRM) tool.
I hear a variety of reasons why they've not adopted a CRM tool..

We are doing well and see no need to add a level of complexity or expense.
Our Excel/Act/ Outlook file of our customers has served us well.
CRMs are expensive and only for large companies that have the resources.
My team sees CRMs as big brother and will never adopt one.
I can see where some of these arguments had their place in the past, but not anymore. The game has changed both internally and externally. Technology has grown leaps and bounds in a short time, and cost and complexity have come down drastically. As far as the "big brother" complex, your team is working on your company's behalf and on the company's resources, so that information does belong to the organization. As for the other protests, let's look at some factors to consider before nixing the idea of adopting a CRM tool altogether.
Managing client relationships is not just for big companies.
Big, medium or small, a CRM tool can improve your business. I have seen companies with thousands of associates successfully use CRM tools, but I've also seen companies of one employee knock it out of the park. Having a CRM tool is like having a personal assistant. Think of it as someone to remind you of the details that make a big difference in the world of customer service and product differentiation.
You can't afford not to secure your data.
Many business owners know their customer base and their past and current customers like the back of their hands. They have their own "system" of remembering who they are and how to contact them if needed. What do you do, though, if something happens to that owner or a valued associate decides to take their talent and expertise elsewhere? Where does all that knowledge go? Out the door, lost forever! Not only is the institutional knowledge lost, but no one knows what they had in the pipeline or pending. So, at the most basic level, everyone needs a CRM to secure your customer data, the most valuable assets your business has. And if you ever want to sell the business, having that CRM that can pass along easily understandable business information to a new owner instantly adds value to your company.
The name of the game is data.
Are you defining what data are useful and will benefit the company as a whole for current and future success? More importantly, are you using that data to understand customer patterns, to make business decisions, and to make marketing efforts more efficient? The purpose of a CRM tool is that you and your team can easily access that data and use it to your business' advantage. Google, Amazon, Bing and Apple sort of care what you are browsing and buying now, but they really care about the patterns that manifest when you do. They can use that data to find ways to connect with you more quickly and easily. And where do they collect and analyze that individualized customer information? In a CRM tool.
It's more cost-effective to nurture an existing client than to recruit new ones.
Once I had a prospective client tell me that 45 percent of their sales came from existing customers. That is a hugely valuable piece of information, and if you have a CRM tool you can use it to your advantage to nurture those existing clients. He said that he sits and waits for the phone to ring to take the next order. If that customer typically orders twice a year, how valuable would it be if you could get them to order just once more throughout the year? He could use marketing automation through the CRM tool to give special offers, reminders about products or new offerings that would entice them to place just one additional order that could change his balance sheet for the positive and do it with little additional work.
So what?
It's time to explore the art of the possible and investigate what a CRM tool can do for your company. I think you'll find that many of the concerns have been minimized or eliminated altogether. The value added far outweighs any challenges.