Why KPIs? How to Determine Which KPIs you should be Tracking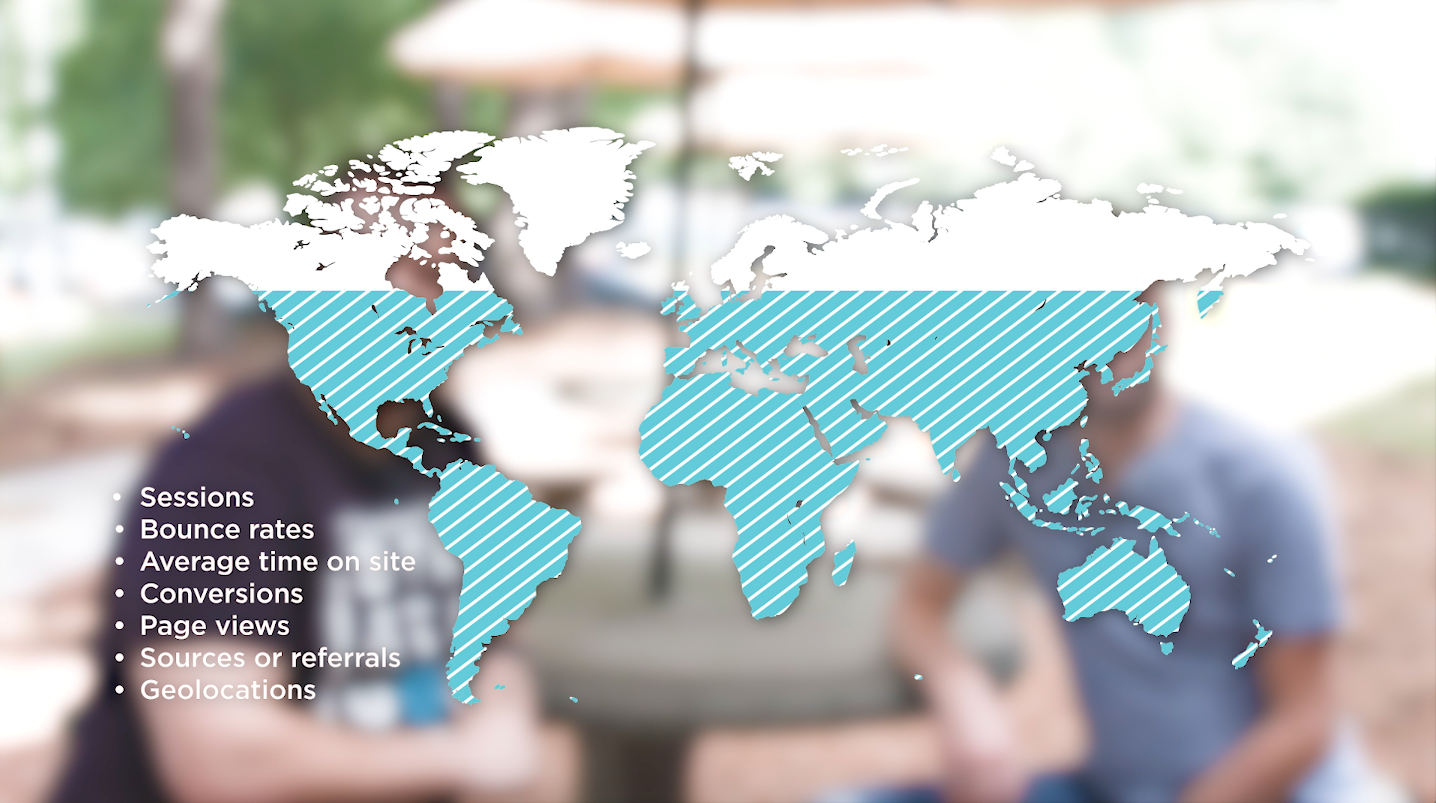 For any marketing activity to work you need two things: A marketing strategy and ways to measure success. That success is imperative not only for proving to your boss you are doing something, but also for ensuring you're not wasting time and money on strategies that don't work for your business. Unfortunately, it's not always clear what KPIs you should be measuring or why. Marketing Specialists Kelly Buck and Jon Repp delve into the reasoning behind variable metrics and selecting the right KPI for your platform and objective.
Video Transcript
Hi I'm Jon Repp, and I'm Kelly Buck, and we're here today to talk about what KPIs, or Key Performance Indicators, you should be tracking.
The first thing you should know is that there is not a universal answer to what KPIs you should track. It all depends on the platform, strategy, and goals you have for your campaign. KPIs that work for your organization may not work for another, and even KPIs that work now may not be good metrics for your marketing efforts six months from now.
You should always start by asking yourself "what is the objective of the campaign I'm running? Is it to create leads? Increase brand recognition? or perhaps just to further educate a customer. Each of those goals have a different KPIs to track. Knowing a what isn't always enough either. Establishing your "why" is also an incredibly important step for establishing KPIs. Why do impressions matter for this campaign? Could it be because we want to increase brand recognition? Why are we tracking email opens? Are we running an A/B Test? Creating your what and why is incredibly important for establishing KPIs.
Now, knowing that every campaign will be different, we can begin to talk about a few KPIs that we have seen important overtime through a few key marketing activities.
For social posting we've found that tracking these have remained important:
Impressions

Interactions, including post comments, likes or favorites, and shares.
With Email activity we track KPIs such as:
Open Rates

Click through Rates

Unsubscribes

Bounce Rates
Form submissions

Downloads
For Video we often will track:
Views

Engagement time or conversions for services like Wistia

Comments, for platforms like Youtube or Vimeo
On our websites, we track metrics including:
Sessions

Bounce rates

Average time on site

Conversions

Page views

Sources or referrals

Geolocations
By no means is this an extensive list, but we believe this is a good place to start to measure your activities and success for different platforms. Databox is a great tool we use to help report more efficiently on the KPIs we measure.
Remember to always keep your "why" in mind and let it inform "what" KPI you're tracking!