ABM in Agriculture: 7 Steps to Reaching Target Accounts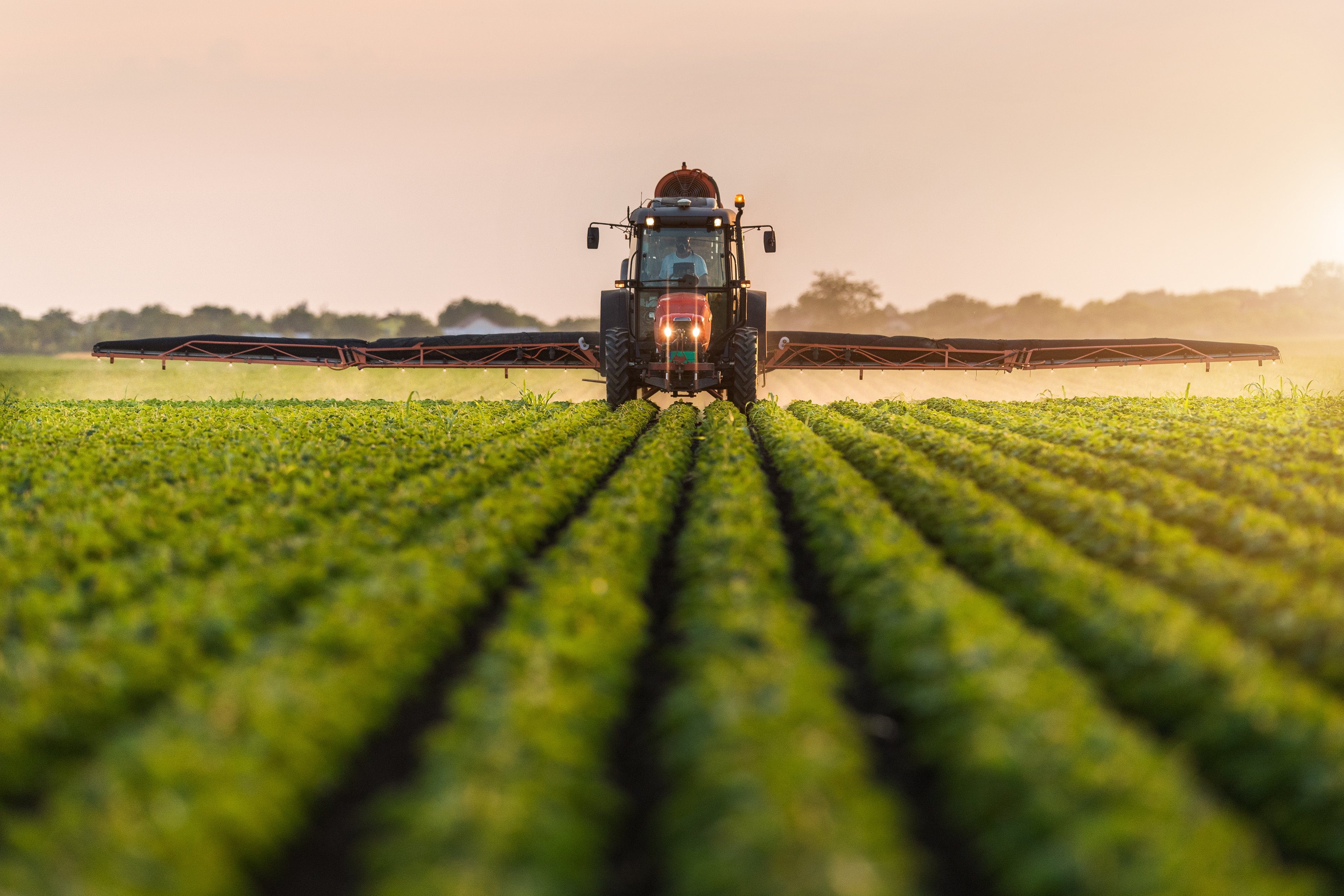 Account-Based Marketing (ABM) is an increasingly popular strategy for B2B organizations across a wide range of industries—but does it fit into the world of agriculture?
In agriculture, just like any other industry with a lot of B2B selling, it's important to think about your products or services in the midst of a vertical line from supplier to grower or manufacturer to consumer. As a product goes through distribution channels, the function of marketing is to make the transition across channels in the smoothest way possible.
Marketing can be the oil that reduces the friction within distribution channels while it aligns with sales and adds value to the customer. After all—that is what defines marketing!
Getting to the right decision maker to show your value can be tough. Add in the seasonality of the ag industry and it gets even tougher.
It doesn't matter if you are selling springs to an equipment manufacturer or crop protection products to a retailer, the reality of mother nature and growing a crop means a comprehensive sales and marketing effort is a must to successfully sell into the ag industry.
What is Account-Based Marketing?
ABM is a strategic approach to sales and marketing that "flips" the traditional sales funnel that targets individuals within an organization by instead pursuing organizational accounts as a whole through a multi-channel approach to identify decision makers and create personalized experiences for buyers.
Personalizing the buyer experience is vital to any campaign, especially when it comes to ABM. According to HubSpot, delivering a personalized experience is the most common challenge in ABM – but it doesn't have to be if you plan effectively.
If you market or sell in the ag industry, ABM is an essential strategy for reaching your target market.
Ask yourself these questions before we dig into ABM:
Does my sales cycle involve a research/evaluation phase from the buyer due to cost or commitment?
Does my sales cycle require involvement of multiple stakeholders in the buying process?
Are there organizations that I'd like to reach in a new segment, territory or vertical?
Do my marketing and sales teams seem to be disjointed when it comes to strategy and processes?
If you answered yes to one or more of the above questions, put on your work boots.
Why ABM in Agriculture?
Whether you're in big iron, animal health, forestry, crop protection or another segment within ag, your company makes a specialized product and sells into a large market.
ABM allows your organization to:
Personalize your marketing campaigns based on each account, from content to product information and more.
Position yourself above the competition by helping prospects understanding exactly how your product solves their challenges.
Align marketing and sales teams to become more efficient in their process and streamline the sales cycle.
The more specific your product/service, the more targeted your ABM should be.
ABM can go from very simple account-centric actions to highly sophisticated sales and marketing strategies that address the needs of many influencers and decision makers within a target account. In all scenarios, it's important to know WHO you're targeting before you get into the strategy.
Here's How to Get Started:
Identify Organizational Goals
You should always start with your goals and work backwards to map out how you will achieve them and in what time frame.
Just remember to align your prospects' needs to those goals so that your strategy will be driven by solving their challenges!
Align Marketing and Sales Teams
That's a loaded assignment, I know. It's important to help your teams realize that ABM is a team effort in order to make it work effectively, so planning and implementing together is vital to the success of your strategy.
Hold regular Smarketing meetings to provide ongoing planning and support, and make sure everyone is keeping the CRM updated with the newest account contacts and other information.
Begin with ABM Account Management
Identify target accounts by defining your Ideal Customer Profiles (ICPs). This involves a list of characteristics such as company size in revenue, number of employees, industry, geography, or other specialized characteristics depending on your needs.
Within that, you can identify buyer roles, such as influencer, decision maker, budget owner, and more.
Be sure to keep account mapping in mind as you move through this process.
Choose your Tech Stack
Yep, another convoluted ask. As ABM becomes more widely used, the tools to make it happen are becoming more accessible and cost-effective.
HubSpot's ABM tools allow organizations of various sizes to have a platform with easy-to-use dashboards, transparency of activities across your organization, and a wide array of apps that connect seamlessly to complete your tech stack.
Employ Across Channels
The more ways you can reach your target accounts, the better.
Be sure to create personalized, relevant content that will engage your ICPs through a multi-channel approach so that you "just happen" to be showing up everywhere they look – from digital advertising to blogs to sales outreach and everywhere in between.
Plus: don't forget traditional tactics like placing a :30 ad on Ag Radio that loops back to gathering prospect data through a specific landing page.
Measure & Adjust
Just like the market is constantly changing in the industry, so is the way you need to reach your accounts.
Measure your metrics regularly, discuss outcomes of certain activities between marketing and sales teams, and adjust as you continue to test what's working and what's not.
Keep On Keeping On
ABM can be very simple or very complicated, but the good news is that you get to decide. As you dig into strategies involved, you may find that you can just keep digging and digging.
That's okay – don't get overwhelmed by all that you could be doing; stay focused on your original goals and add as you have capacity once you can automate your processes more.
Account-based marketing gives your organization optimized selling power when executed effectively.
If you find yourself asking "How do I reach them?" on a regular basis, follow the steps above and you'll discover personalized ways to show your prospects that your product or service is exactly what they need at exactly the right time.