Finally: Account-Based Marketing Tools for All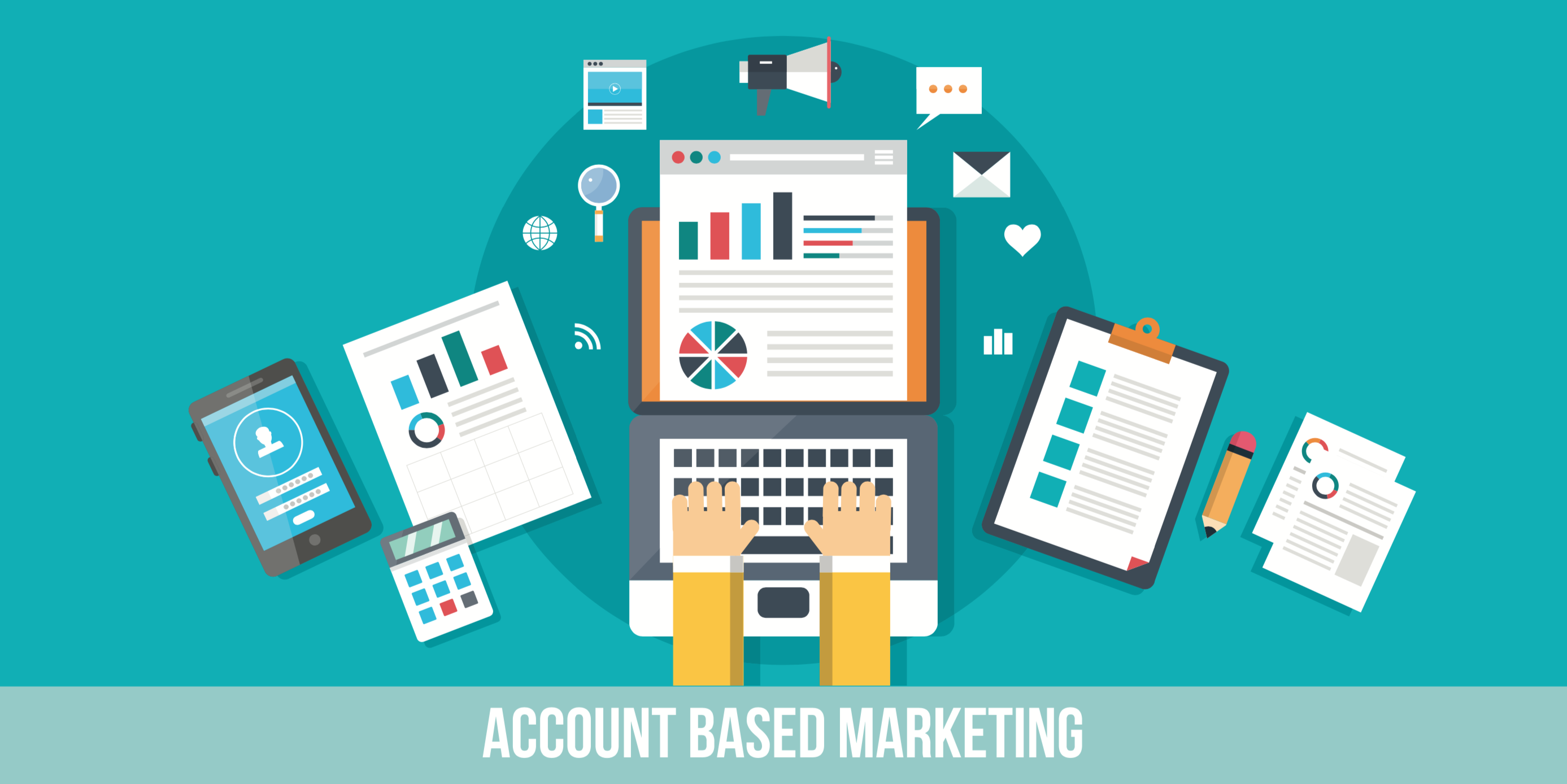 Account-Based Marketing, or ABM, has been gaining a lot of momentum in the last couple of years. Many organizations want to implement ABM hoping to magically turn ideal buyers into customers. As they start down the path of ABM, they quickly learn the work and complexity involved is much higher than originally envisioned, so it hasn't been easily adapted. The reality is that effective marketing is hard, and ABM is no different.
When ABM was introduced as a new strategy, its complexity and cost narrowed the ability for many companies to implement it, but good news: ABM is now gaining accessibility for all businesses. I've been a B2B marketer for 20 years and have been on the quest to bridge the gap between sales and marketing for at least fifteen of them. After a few years on the job and while studying for my MBA, it became clear that while you could have sales and marketing teams working for the same organization, they often didn't see eye-to-eye and rarely coordinated efforts to sell more together. This issue has been attacked from a culture, process, and technology perspective for many years with little success.
I was taught many years ago never to lead a business process with technology, and I generally manage to that principle today; however, times are changing, and our friends at HubSpot are leading the charge to make ABM Smarketing happen for all.
How Do We Turn Data into Action?
As the sales and marketing community has become inundated with more data than they can process, technology is leading the way by breaking down barriers and getting mainstream sales and marketing pros to reconsider the possibilities of tighter alignment. Some of the best sales and marketing strategies never gain traction due to data never being turned into action.
Modern sales and marketing teams use data to accelerate their efforts, but even the best have blind spots that human efforts alone can't uncover. This reality has put limits on taking a comprehensive and scalable approach to strategies like Account-Based Marketing. Some do account planning; some do account-based advertising, while others target accounts using LinkedIn. Yet the efforts are often disjointed, lack measurable results, and are unscalable. Given this experience, I am excited about the strides HubSpot has made with their focus on Account-Based Marketing and selling over the past year. I have been participating in HubSpot's ABM beta, and with their new product launch, we are seeing the final features come to life.
HubSpot is Making ABM Accessible to ALL.
In the same manner that HubSpot has tackled the process of coordinated marketing to contacts, they have evolved with the market to address accounts. They are poised to take a leading position in helping marketing and sales teams gain deep visibility into account-centric activities and engagement.
With HubSpot's ABM tools, you can have account centric Smarketing meetings to:
D

iscuss

curren

t

efforts

of marketing and sales

A

lign

goals

to win

a

massive deal within an

account

Gain

complete transparency on what's working

(and what's not)

U

nderstand

how your combined sales and marketing efforts are driving behavior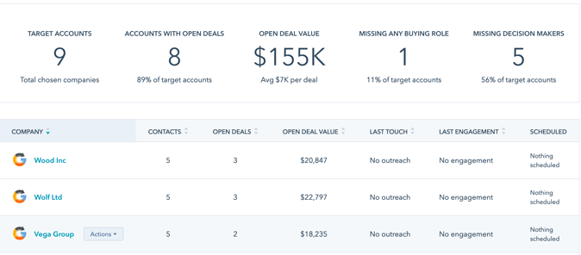 Whether you have just heard about Account-Based Marketing or even consider yourself an expert, connecting all the dots to an effective ABM program has been time-consuming, expensive, and often fragmented. HubSpot has enhanced its growth platform to enable a broader, more comprehensive application of ABM. Target Accounts, Buying Roles, Ideal Company Profiles, Company lists, Company based advertising, Company level tracking of activities, and reporting across sales and marketing teams are a few of the features that will help mobilize your ABM strategy.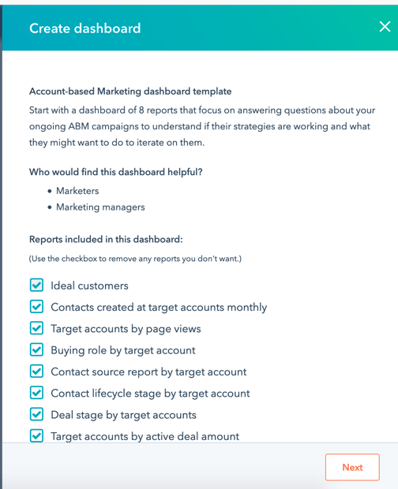 Tech without Strategy is Futile
Reflecting on my principle of not leading with technology, I am confirming: no technology will fix a bad strategy or lack thereof. Taking the time to plan and map out processes key to your organization is essential to success. Once you have completed this step, you can take comfort in knowing that there is a marketing platform that can operationalize your plan.
If you are considering ABM or want to take your ABM program to the next level, we would love to hear about what you are doing and how you are connecting the dots.
For more information about HubSpot's New ABM tools or Stratagon ABM services, click here to schedule a 15 min demo or introduction.
Subscribe to our blog for updates, and keep an eye out for our upcoming post Demystifying Account-Based Marketing: Your How-To Guide to ABM in 30 Days.