Closing the Loop in Trade Show Marketing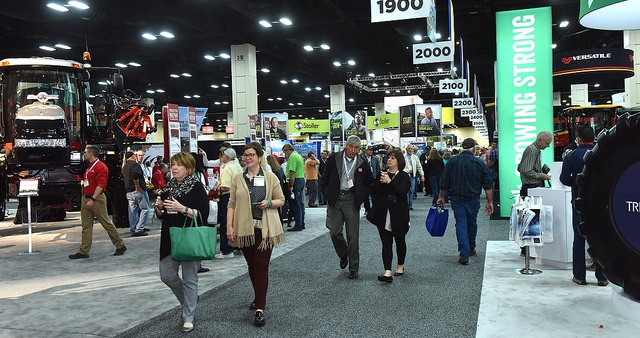 Trade show planning and closing the loop doesn't begin after the trade show. The key to consistently closing the loop with leads is planning. Remember that famous quote from Benjamin Franklin: "Failing to plan is planning to fail"? That is the key to most victories, especially trade show success and return on investment.
According to the Center for Exhibition Industry Research, 93% of companies say their top exhibiting objective is lead generation. After all, that's why you are at the trade show, right?
So, how can you make sure you are managing your leads appropriately in an industry that is historically slow to adopting technology?
Hint: make it easy for prospects and tempt them with quality and value in exchange for their information.
What not to do: do not collect leads on a piece of paper that eventually goes onto a spreadsheet and does not get properly utilized. That creates static information that will not help you in the long run, so make sure you are making the most of your efforts at the show. A CRM system will help with aggregation of this data and enable you set up future nurturing campaigns, therefore increasing your ROI for the show. A CRM system like HubSpot allows you to do all of this in one place and has reporting on sales and marketing as well.

Here is an overview to help you set up your closed loop reporting:
1. Show Pre-Planning: Think About Your Leads Early.
Do you strategize your goals, buyer personas, and necessary information from leads? Are you ensuring GDPR compliance and proper technology and communication tools in advance to drive success for your booth?
2. Map Out Your Day-to-Day Process at the Show.
Do you have proper equipment for lead capture stations or badge scans, and is your team properly educated on how to be proactive with prospects? Do you have creative and visible signs and giveaways?
3. Promote Lead Collection During the Show.
What is your process for capturing the proper information to qualify the best leads for your products and services, and how will you obtain it from new leads?
4.Follow Up Quickly.
How are you successfully and efficiently setting up your follow-up process with relevant content that will keep your prospects wanting more, and driving sales in the long term to close the loop?
5. Report ROI.
How do you properly calculate your return on investment, and how do you utilize that information to drive best practices for future trade shows?
To answer to these questions and close your sales loop effectively, download our indispensable trade show marketing checklist to ensure you are maximizing your efforts and increasing your return on investment.