The Blender: Seamlessly Integrating Visuals and Content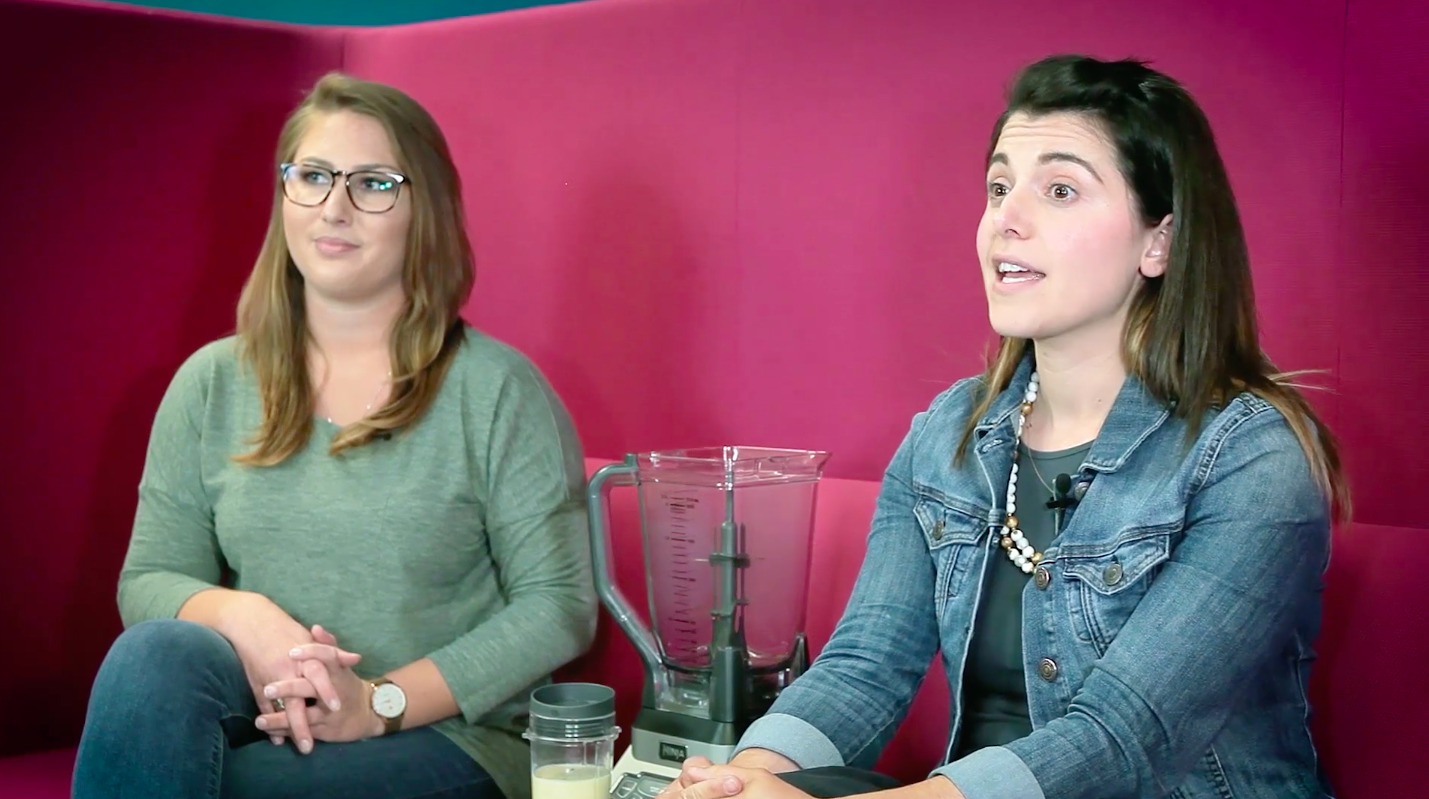 Creating engaging content for your audience is a team effort- and as the way users engage with content continues to evolve, so do marketers' strategies. Graphic Designer Emily Butler and Content Specialist Catherine Whitaker paired up for this episode of The Blender.
Video Transcript:
Hello and welcome to another edition of The Blender! I'm Emily Butler and this is Catherine Whittaker. You might think that as Stratagon's graphic designer and content writer, we're on opposite sides of the fence. Today, we're chatting about the importance of seamlessly integrating your content and visuals… or visuals and content. Right. The way that people consume content is changing – and successfully marrying your written content with visuals is vital to your marketing and branding success.
A 3M study shows that presentations that include visual aids are 43% more effective at getting an audience to respond a specific way, vs presentations that do not include visual aids. Marketing is all about getting an audience to do what you want, so wouldn't you want to utilize every method to accomplish that?
Exactly. 81% of educated users skim content instead of reading the entire thing. If you're a fellow content writer, don't feel too hurt by this! While it may sound like written content is no longer important, it actually means that written content is even more important. Make every word count, take out the fluff – and most importantly, put content into a form that's engaging for your audience.
A great visual tool is an infographic. Infographics are known to deliver up to 120-180% more engagement than text-only communications. Utilizing typographic elements, illustrations, icons, and photographs to compliment any important text can increase the visual appeal of your communications. After all, images account for 90% of the information transmitted to the brain.
Your goal is to create content that is helpful, downloadable or sharable. In addition to infographics, templates and listicles are impactful ways to combine graphics and content.
People form their impression within a mere 50 milliseconds – so your visuals need to be on point.
And whether you're writing content for a blog post, infographic or video script, your message must be clear, concise and searchable – or else you've lost your audience. Keeping up with changing preferences on content consumption can seem like a big job, but if you can speak to people with what you say – your content – and how you say it – your visuals – you are well on your way.
Without visual and written elements that work together, speak to your audience and make an impact, your marketing efforts aren't reaching their full potential. Be sure to keep checking in with us as we dive deeper into this topic in The Blender, including how to best reach your target personas. Until next time.