Creative Marketing : Getting More Leads for your Sales Team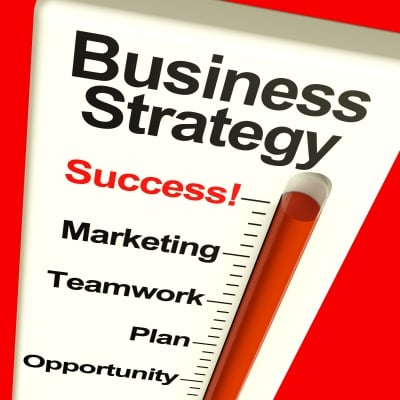 If you're a marketing manager, you may be surprised about the results your company's leadership team is looking for from all your efforts.
They want more business.
Bottom line is that you can perform the dog-and-pony-show with all the statistics and fabulous results from your advertising, e-mail and tradeshow campaigns and all they will care about in the end is this: how much business did we get?
Now, I'm not saying the metrics aren't important. They are. As a matter of fact, the metrics are a vital component of understanding what's working and what isn't in your marketing strategy. But the thing that your boss cares most about is whether or not your efforts are driving new business.
The question that you need to answer is this one: How do I get more business for my company?
There are three important components to any marketing strategy that will help drive leads to your business and, eventually, help turn those leads into real business.


In order to do this, you need to start asking, and answering, questions. A lot of questions.
Take a good hard look at your target audience. Who are they?

Where do they go for information?

How did your existing customers find you?

Do you get a lot of referrals?

Where do they come from?

How much do you have in your marketing budget?

What mix of marketing am I currently using?

What kind of marketing best suits my business?

What is my main message?

How will I convey that message to my target audience?
Develop content for your website
Take a look at your target audience's pain points. What problems do they need help with? What solutions do you have for them? What are some hot-button topics in your industry that you can address? Start writing. And don't write about yourself but write TO your customers. Help them.


Incorporate marketing automation
Take your answers to number one combined with all the fabulous content you developed in number two and begin automating your marketing process. Add rich content to your website by creating calls to action that mean something to your web visitors. Then, lead them to landing pages where they will input information to download that amazing content and, bingo, they become leads. Continue to nurture them with workflows that contain even more valuable content for them and, eventually, you'll have yourself a new customer or two. Or ten. Or hundreds.
And your boss will be happy. The End.
So what? Is it really that easy to gain new customers for your business? Well, yes. And no. Creating a terrific marketing strategy, developing great content and incorporating marketing automation takes a great deal of time and energy. You may need to engage a marketing agency to assist you. Or you can do it on your own if you have the resources. But, in the end, this stuff works. Really. Try it.
---
---
Blog image courtesy Stuart Miles/freedigitalphotos.net