Sum It Up! Episode 6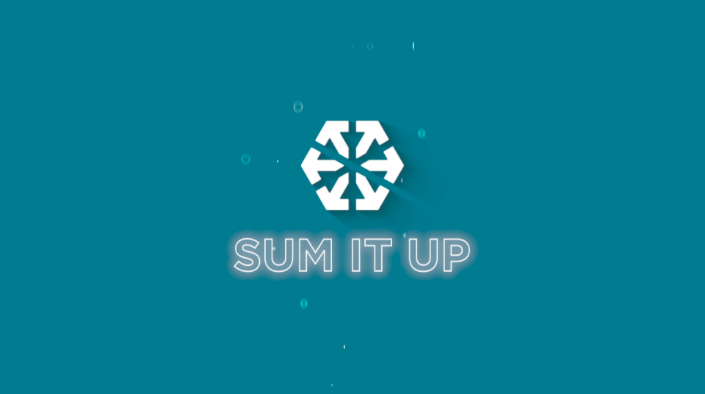 Sum It Up Episode 6 is here, and you don't want to miss it! This episode is focused on the why and how of excluding IP addresses and what it does for your data.
Transcript:
[Intro]
Welcome to Episode 6 of Sum It Up with Stratagon, where we provide you with SMART, USEFUL MARKETING tactics to keep your strategies moving forward.
On today's special episode, we're combining our SMART AND USEFUL focus into one topic – IP Address Exclusions.
[SMART Topic: Why IP Address Exclusion Matters]
So, why is it SMART to exclude certain IP addresses?
Because a portion of your web traffic comes from your internal team! If your data isn't differentiating between unique visitors and your employees, you're ruining your own stats!
Without properly setting up your analytics and IP exclusions, you could really be throwing off your web traffic data, including things like web sessions, bounce rate, or other data quality points.
To clean up your data, remember to not only exclude the traffic from all of the networks attached to your office locations, but also the IP addresses from all of your employees who work remotely too!
Once you've taken care of this simple clean up, you should have more reliable data for future marketing strategies.
[USEFUL Topic: How to Exclude IP Addresses]
Now, on to our USEFUL topic…
How do you exclude IP addresses? It's actually pretty simple!
First, you can Google "What's My IP" to find your public IP address. You will have to ask all remote employees or employees in other offices to do the same in order to exclude all relevant internal traffic from your analytics.
If you track analytics in Google and HubSpot, you should exclude IPs in both places to ensure data accuracy. Keep in mind: You'll need admin access in both programs before moving forward with this process.
In Google Analytics:
Navigate to your Admin menu

Select "All Filters" under Account

Click Add Filter and set the Type to be "Predefined"

Set the Filter Type to "Exclude"

Set the Source or Destination to "Traffic from the IP addresses"

Set Expression to "that are equal to"

Then, type in the IP address you'd like to exclude
Voila, you're all done!
Now, in HubSpot:
Log into your HubSpot portal
Go to Settings
Then, Tracking and Analytics
Next, Tracking Code
Followed by: Advanced Tracking
From there, scroll down and add your IP addresses!
Remember to do this for each office location, each home office, AND check for updates every year just in case anyone has a dynamic IP address (because those change sometimes).
[MARKETING Topic: Clean Data Leads to Better Marketing Strategies]
Remember, clean data leads to better marketing. If your data is skewed due to your own internal traffic, you're hijacking your future marketing efforts. Taking the time to exclude internal IP addresses on a recurring basis is a simple step toward more reliable data. Then, and only then, will your analytics be able to inform solid, lead-generating marketing strategies.