Sum It Up! Episode 8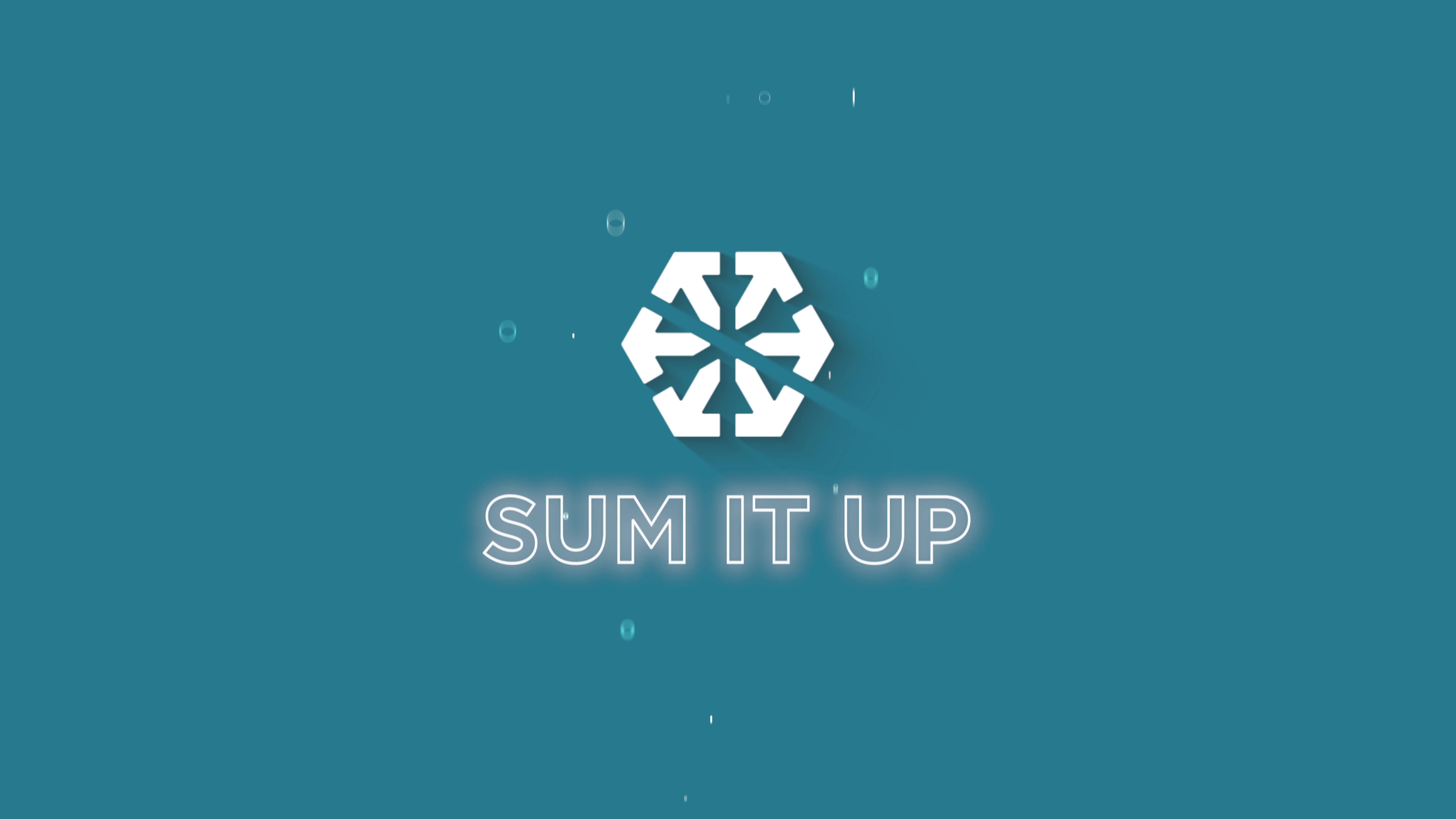 Sum It Up Episode 8 is here, and you don't want to miss it! This episode is focused on addressing the challenges of data quality, helping you find the right tools for gathering data, and measuring your data with KPIs.
Transcript:
[Intro]
Welcome to Episode 8 of Sum It Up with Stratagon, where we provide you with SMART, USEFUL MARKETING tactics to keep your strategies moving forward.
On today's episode, we're going to cover SMART and USEFUL marketing tips all about data quality—the information you gather from customers as well as the data you measure.

[SMART Topic: Data Quality Challenges]
Let's start with our SMART topic … understanding the biggest data quality challenges most marketers like you face.
To make SMARTER decisions, you have to know what you're up against.
And you're in luck! After compiling a list of all the obstacles marketers face when trying to clean their database, we've found they all fall into one of these three categories:
Finding the right tools for acquiring quality data
Devoting time and resources to maintaining that data
Aligning your marketing and sales teams around a centralized source of reliable data
If your organization can implement processes to tackle these challenges, you'll be armed with a robust, reliable database ready for your next marketing initiative.

[USEFUL Topic: Tools for Acquiring & Maintaining Data]
Now, you may be saying, "Ok, great. You've told me about my problems. What about solutions?"
We've got you covered there too in our USEFUL topic: finding the right tools.
This is critical to your success because the information in your database deteriorates on average 22 and a half percent (22.5%) per year, according to HubSpot research.
If you haven't taken a fine-tooth comb to your database in the past 12 months, then it's likely at least a quarter of your customer data is no longer reliable!
When it comes to data quality tools, there are 2 categories:
Tools

for acquiring data
Tools for maintaining data
We often recommend these 3 tools for acquiring data:
Leadfeeder, Seamless.AI, and onsite lead generation tools.
Leadfeeder
This is a tool that helps identify anonymous visitors to your site, giving your sales teams information about prospects at the right time, which leads to more successful customer interactions.
Seamless.AI
This tool gives your team access to contact search engines that help you identify new and existing accounts that match your target audience. You can filter by industry, company name, title/role, company revenue, and more!
Your Own Website

Tools for acquiring data don't always have to come from third parties. You can use gated content and chatbots on your company's website to gather information from people who are already visiting your site!

Now, for maintaining your data, we recommend…
Insycle, Dedupely, and HubSpot.
Insycle
This program performs routine database maintenance for you. Uniquely designed to organize, clean, and update your customer information, Insycle saves your marketing and sales teams time by taking care of repetitive upkeep tasks.
Dedupely
This tool can find and merge duplicate data in your CRM automatically! What a timesaver, right?!
HubSpot
Your organization needs a strong, reliable CRM to serve as a single source of truth when it comes to data – for both marketers and sales representatives. A good CRM can also automate processes necessary to maintaining quality data.
Most of the time, we recommend HubSpot. This powerhouse tool is a marketing and sales hub and more all in one platform. Plus, it easily integrates with several of the other tools we've covered today for exponential impact!


[MARKETING Topic: The Data You Measure - KPIs]
Now that we've talked about the data you gather from customers, let's briefly talk about the data you measure.
It's easy to get tied to the philosophy: "If it's measurable, it must be important." And that's not entirely wrong. All metrics tell a story in the right context. But if there's too much data being tracked, it can be difficult to sift to find information of value.
This is why it's so important to make sure that you've set measurable KPIs (or Key Performance Indicators).
KPIs are metrics that guide your team's decision-making. Think of them as health stats – data that when consistently and intentionally analyzed shows whether you're on track to hit marketing goals or need to adjust.


[Conclusion:]
We've only scratched the surface here. For tips on setting KPIs or for more information about all of the data quality tools mentioned in this video, visit our blog where we cover these topics and more!
That SUMs it up for now. See ya next time!