Marketing Before a Trade Show: 3 Reasons Why It's Important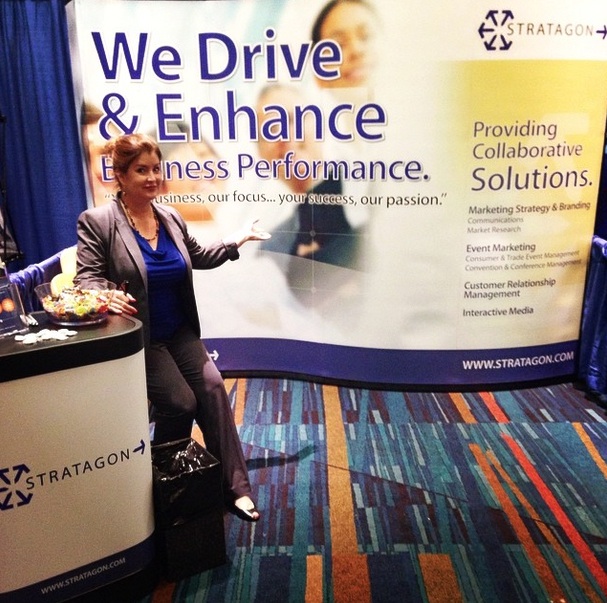 Getting ready for a trade show is a big task and usually takes a pretty big chunk out of your marketing budget. In order to make sure that you get the most bang for your buck, it's important that you do some marketing activities before you head out to your industry event or trade show.
Marketing before the event is pretty crucial to trade show success and obtaining new leads and customers.
Maximize your ROI for trade shows by doing a contest on social media, handing out special die cut coupons, or promoting participation in a pre-show event. You may know you need to do some marketing before trade shows and that seems like common sense, but here are some pretty persuasive reasons WHY you should.
1. To Drive Booth Traffic
The reason for going to trade shows is to get your product or service in front of your specific target audience and decision makers. Usually people that pay to attend a trade show are looking to learn some information.
The obvious difference is that you get to speak directly to a person.

You get to vocalize the values and benefits of your product or service.

You have the opportunity to humanize what you are selling. This is a unique and strong interaction that is usually more effective than a direct mail piece or a printed ad.



The marketing you do beforehand needs to aim at driving leads to the booth. Let them know why they need to include a stop at your booth in their scheduled show activities. Engaging them in person at an event is a fantastic opportunity for you to gather information about your prospects and to gain new customers.
Tell them you'll be there and then tell them why they'll be missing out if they don't see you there (people don't like to miss out - it's built into our brains!).
2. To Contact Existing Database of Leads and Customers
When heading out to a trade show, whether near or far (or even virtual), it is always a good idea to let your current leads, prospects, and customers know.
This is a great excuse to nudge the customers that haven't bought in a while or a great opportunity for a lead to come out and meet you and see what you have to offer.
Send your database a fun and compelling email about a "secret" product that will be available to them soon or a contest that you will be running at the event.

This will create fanfare for the trade show, loyalty from existing customers, and possibly a "re-interest" from a lead that just hasn't made the move yet.



Be sure to keep all of your prospect data in a reliable CRM and keep track using marketing automation for marketing and sales to be able to move forward.
3. To Showcase New Products and Services BEFORE Release
A good marketing strategy includes marketing a new product or service using as many channels as possible. A trade show will most likely be the crux of a new product or service release. It is a space packed with industry professionals, prospects and competitors. People will also come by and visit your booth because they are interested in the new product or service you are offering.
How do they know this?
Probably because you were able to showcase it by advertising in an industry magazine, engaging them with a series of social media posts, targeting them with account-based marketing or other digital advertising, or inviting them via email to come and check it out.
Make them feel special, that they're getting an exclusive sneak peek of your newest product or service (that's another thing built into our brains to want!).
So What?
Why is it important to complete some marketing activities before participating in a trade show? To drive booth traffic, contact your existing database, and to showcase those new products and services before release.
Engaging in those activities beforehand is sure to provide a greater opportunity to attract more leads to your booth and, with a little luck and a lot of hard work, convert them into paying customers - but don't forget to pass those great new leads to sales and continue the strategy to nurture them and keep your brand top of mind.
---
---