5 Lead Generation Tools for Better Monitoring and Management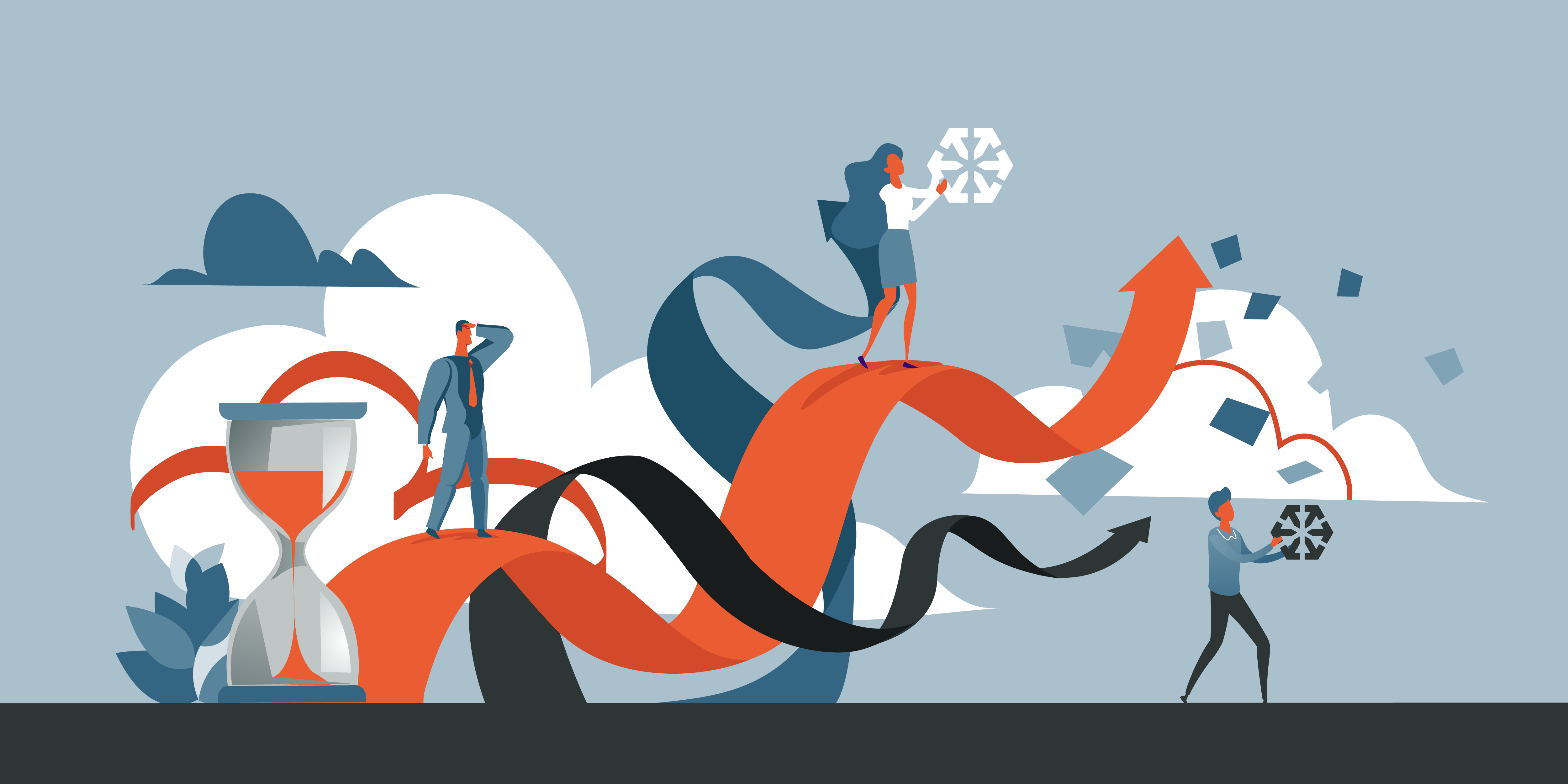 We put a lot of emphasis on generating qualified leads, and for good reason.
Strategic and intentional lead generation is crucial – you can offer an amazing product or service, but without aligning with the right audience, you can't generate qualified leads for your sales team.
Lead generation is all about knowing your audience and knowing what they are looking for.
How Do I Identify Qualified Leads?
Considering the time that digital marketers and sales teams allocate to lead generation, it's important to have platforms and processes in place that support your efforts in monitoring, qualifying, vetting, and ultimately, passing qualified leads on to the sales teams. In the B2B space especially, converting leads can be a time-intensive process with long lifecycles and high levels of stakeholder involvement. Visibility is critical to ensure that the sales team is nurturing the right leads at the right time.
Here are some lead-generation tools and tactics that support you and your team in aligning sales and marketing and getting to the bottom of your BOFU leads.


1. Leadfeeder: Lead Generation Service
Leadfeeder is a tool that helps you gain insight and traction into your lead process, identifying anonymous users along with how they visit your site. Great! You know who is looking at your site, where they came from, and have insight into their behavior on your site, but what now?
Not only does Leadfeeder display the company/account name of the visitor, but it also uses a contact database that can be synced across other marketing tools, like HubSpot, helping your sales team to fill in the pipeline of searching for prospects and closing deals.
The integration of Leadfeeder with HubSpot CRM is a dynamic duo. In addition to connecting leads from Leadfeeder with your existing HubSpot contact database, marketing and sales teams can create new tasks and deals through HubSpot and filter leads.
For ABM capabilities, simply sync a list of accounts and assign an SDR to get notified immediately when an account from that list visits your site, providing sales teams with the right data at the right time.
Leadfeeder is the ultimate platform for monitoring and managing the leads that you've generated and is an essential stepping stone toward your end goal of converting leads into customers.
Leadfeeder Featured Benefits:
Identify and qualify companies who are already showing interest in your content

Reveal the identity of anonymous site visitors

Provides a database of lead contacts

Offers recurring reports that can be automated and directed back to sales and marketing stakeholders

Track the behavior of web visitors

Offers ABM capabilities

HubSpot Integration


2. Seamless.AI: Lead Generation Service
Wish that your marketing and sales alignment was seamless? Seamless.AI empowers sales and marketing teams with direct access to personas within their target audience.
Defining and aligning your audience is the first step of any successful marketing campaign, and access to contact search engine tools through Seamless.AI allows your team to build an audience basis that aligns with your Ideal Customer Profile (ICP.)
You can search for best-fit leads based on industry, company name, title/role, company revenue, and more. It's ideal for building lists to support sales outreach and you can align that with your Account-Based Marketing campaigns.
Seamless.AI Featured Benefits:
Filter by criteria to generate audiences that match your ICP
Develop B2B account lists for campaign targeting and nurturing
Verifies validity of contact information with 10-step A.I verification
Build and expand your pipeline of decision-makers with confidence
3. Outgrow: Lead Generation Platform
Outgrow helps marketers create gated content in the form of calculators, quizzes, polls, forms, and more. Interactive content is a strategic middle and bottom-of-the-funnel (MOFU and BOFU) tactic that offers users a more personalized and useful conversion point than more traditional rich content tactics.
A calculator that helps a user quantify and prove their ROI or inform a data-backed decision specific to their needs can help your prospects gain trust and rapport while providing insight back to your team about how they engage with your content.
When strategically gated, this information can help you generate qualified leads to deliver to your sales team.
With 1000+ pre-optimized templates and an idea generator, you can create powerful content to engage prospects into becoming qualified leads. Outgrow helps you get to know your leads, allowing you to segment them how you wish.
Outgrow can be integrated with HubSpot so that all your lead data is in one space, allowing for scoring and reporting to your sales team.
Outgrow Featured Benefits:
Generate leads with relevant + interactive conversion-focused gated content
Provides insight and data into user behavior
Can be easily embedded into websites, regardless of platform
Integrates with HubSpot to centralize leads and conversions into your CRM


4. HubSpot: Cloud-Based CRM and Connected Tools
Hubspot centralizes digital marketing tools and integrations for facilitating lead capture while housing contacts and prospects in a flexible and scalable CRM.
While integrated tools including forms and pop-up forms for your website, personalized email and conversation functionalities, and hyper-targeting abilities seamlessly support lead capture, the true benefit lies in the visibility, reporting, and notification functions.
Not only can your team provide sales with valuable and relevant insight into your leads' behaviors, but HubSpot's reports and analytics offer visibility into the assets and content that are driving conversions and engagement from your target segments.
Your website and digital assets should be living and breathing with the intention of evolving to better serve the needs of your leads and customers. Hubspot's engagement insight provides you a path forward and their flexible CMS hub provides your team with the ability to manage and update your website or offer personalized smart content to improve user experience without red tape or heavy coding.
HubSpot Featured Benefits:

Pop-Up Form Targeting
By allowing you to create pop-up forms with hyper-targeting by active lists, you can reach specific accounts, roles, or known users to further nurture and capture net new data.
Lead Scoring Functionality
HubSpot allows you to score leads based on how many steps of interaction a prospect takes. Lead scoring can be used through all stages of the nurturing and conversion processes, allowing marketers to develop action-based criteria to further segment target lists, deliver notifications and triggers to sales teams, or enable integrations.
Marketing and Sales Hub Enterprise users have access to Hubspot's predictive lead scoring software which uses thousands of centralized data points and identifiers in place to identify the highest quality leads and allows teams to prioritize timely, relevant, contextual, and intentional follow-ups.
Vidyard is a tool integrated with HubSpot Marketing, Sales, and Service Hubs that combines video content with lead capture strategies. As video continues to evolve as an engaging avenue for content delivery, tools like Vidyard allow marketers to guide viewers to convert to relevant content.
Vidyard allows interactive calls to action, links, or meeting invites to be intentionally and seamlessly built into your video content.
The best part? Engagement data, watch rates, and conversions are centralized back into Hubspot to further score leads, drive sales, and inform strategic marketing decisions.
Deals Dashboards:
The deals dashboard in HubSpot houses all your lead data in one place. Within your dashboard, contact and sales teams can be assigned to leads within HubSpot and be notified if and when a lead engages.
Built-in analytics and reporting to optimize and track converting content
Ability to assign leads to contact and sales team with real-time notifications
With plans ranging from free starter tools to Enterprise platforms that support, partition, and centralize data for larger organizations, Hubspot prepares teams to scale and grow with their business.


5. ABM: B2B Lead Generation Tactic

Okay, so ABM isn't really a "tool" in itself, it's more of a tactic, but we can't leave it out of the lead generation process because it's critical to a B2B lead generation strategy.
Account-Based Marketing (ABM) is a strategic tactic for intentional lead generation. Here's one way it can work for lead generation: it utilizes account-based tactics to target lead accounts and drives core decision makers of your ideal clients to a highly specific landing page.
The landing page should display key information targeted at the specific accounts and include a compelling call to action to take the next step with your new lead.
It can also combine traditional tactics of lead generation into useful data, for instance, lead capture and scans at trade shows, so that the data is being fed back into your CRM for both engaged and unengaged contacts.
Adopting ABM strategies is a more focused approach that enables you to gather contacts of engaged prospects specifically.
How do you make it happen? ABM is made possible by using those lead generation tools we've been talking about. Don't forget the dynamic duo, Leadfeeder, and HubSpot integration!
Note: make sure you have the right content for lead generation in place to effectively nurture leads through the funnel. Tools and tactics are great, but without the right content and channels to nurture leads, they're going to drop out of the funnel.


How Do I Implement Lead Generation Software and Tools?
The great thing about these tools is that they all work together, and you get to choose what works for you!
HubSpot is a great place to start, because it truly is the "hub" of your lead generation efforts, and all activity can flow in and out of it. You can store and organize leads in the CRM tool, capture them with a lead generation website built on the HubSpot CMS, nurture them with the Marketing automation hub, close deals within the Sales hub, and keep customers happy for the long run in the Service hub.
Plus, HubSpot partner agencies can help you make it all run even more smoothly!
Then, you can connect and integrate the right lead generation services to your HubSpot instance to make the pieces fit together.
All in all, lead generation can get overwhelming quickly, and without tools and tactics to help you monitor and manage your leads, they can sit idle or fly under the radar.
Make sure you're monitoring your efforts in order to pass qualified leads on to your sales team in order to increase conversions and close deals.
Give these tools and tactics a try and have fun putting together your Lead Generation Toolbox!
Learn More: Account-Based Marketing Masterpiece