Unlocking Success: The Role of Storytelling in Elevating HBCU Recruitment and Enrollment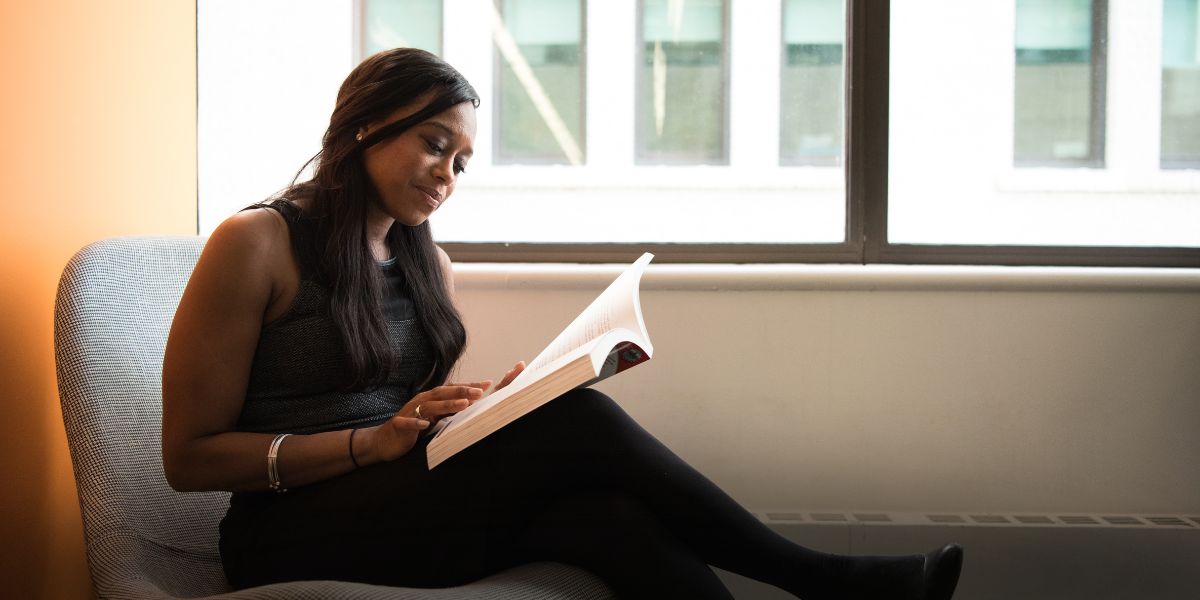 Historically Black Colleges and Universities (HBCUs) stand as pillars of the Black community, offering a rich legacy of academic excellence and cultural significance. Unfortunately, despite their rich legacy, HBCUs face challenges in recruitment and retention when compared to other institutions of higher education.
How does an institution of higher education, HBCUs specifically, create a meaningful connection with those who stand to gain so much value by attending their college or university?
It starts with identifying who that student is. Who are they as high school freshmen, as sophomores, juniors, and seniors? What are their concerns? How could your college or university be a solution to easing their fears and concerns at this point in their lives?
As much as we would like to think that we make decisions logically, we are more driven to make decisions by emotion than we give credit. There is a disconnect between many colleges and universities in their messaging. They provide the "logical" information first and fail to form the strong emotional connection that comes first.
How can your HBCU create this emotional connection long before you even meet a prospective student? The answer lies within storytelling.


The Power of HBCUs: Cultivating a Unique Identity
HBCUs bear a legacy steeped in history, traditions, and cultural significance. These institutions have nurtured generations of leaders, producing Fortune 500 CEOs and even Vice President of the United States, Kamala Harris. The impact HBCUs have on our society continues as 80% of black judges, 50% of Black lawyers, 40% of Black engineers are all alumni of HBCUs.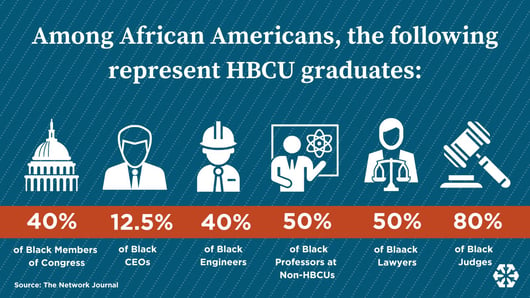 In the crowded educational landscape, the need for HBCUs to differentiate becomes paramount. Storytelling serves as a vehicle for highlighting their unique identity, emphasizing the strengths and values that set them apart.


Building Emotional Connections: The Essence of Storytelling
The heart of effective storytelling is a deep understanding of human psychology. Stories have a remarkable ability to influence decision-making, tapping into the emotions that drive our choices. Prospective students do not merely seek an education; they yearn for an experience that resonates with their aspirations.
By infusing narratives into your marketing strategies, HBCUs can create emotional connections, fostering a sense of belonging and purpose that drives enrollment.
Well-marketed HBCUs have the potential to create an emotional connection with prospective students before their junior and senior years of high school. Higher education institutions should be more than a mental representation in a potential student's mind. What prospective students need extends beyond the attributes, features, and other information. The greater the emotional connection an HBCU builds, the more likely the student will enroll in that school.


Integrate Storytelling with the Stages of Prospective Student Engagement 
Storytelling in marketing is the art of using narratives to communicate messages and create emotional connections. When it comes to HBCU recruitment efforts, story marketing becomes a game-changer. It's not just about sharing facts; it is about weaving a tapestry of experiences that resonate deeply with prospective students.
The journey from initial interest to enrollment involves multiple stages. Storytelling aligns seamlessly with this journey, from capturing attention with captivating stories to nurturing engagement through ongoing narratives.
Every touchpoint becomes an opportunity to paint a vivid picture of life at your HBCU.
To bring storytelling into your HBCU marketing, start by identifying your institution's unique stories. These could be tales of exceptional student achievements, faculty impact, or community involvement. Craft these stories in a relatable and engaging way, using a mix of written content, visuals, and multimedia. Then, strategically distribute these stories across your marketing channels, from email to social media platforms to your official website.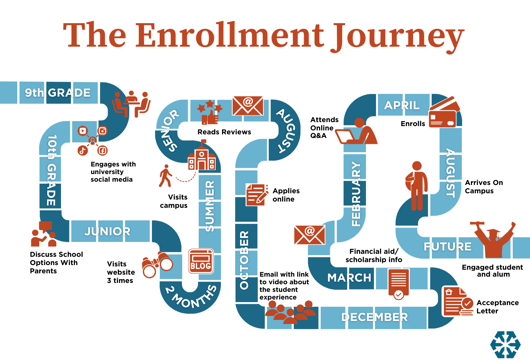 The Art of Storytelling: Tips for HBCU Administrators and Marketers
1. Craft Authentic Stories
Authenticity is the golden rule of storytelling. Seek out stories that resonate with your institution's values and showcase the real experiences of students, faculty, and alumni. But don't forget to align them with the concerns of your potential students. These stories should reflect the heart and soul of your HBCU, creating a genuine connection with your audience.
2. Showcase Student Achievements and Success Stories
Highlighting student success is a powerful way to amplify the impact of storytelling. Share tales of students who have overcome challenges, pursued innovative projects, or made a difference in their communities. Share stories from Alumni displaying the impact their HBCU education has made on their career and family. These stories not only inspire but also paint a compelling picture of the transformative journey your HBCU offers.
3. Align Storytelling with Values and Goals
Your institution's values and goals serve as the North Star of your storytelling efforts. Ensure that the stories you tell reflect these guiding principles. Whether it is promoting diversity, academic excellence, or community engagement, each piece should contribute to the larger narrative of your HBCU's mission.
Creating Your Admissions Operating System: A Holistic Approach
If your story and messaging are delivered to the right person at the wrong time, it will not work. If the wrong message is delivered to the right person, it definitely won't work.
As HBCUs embrace the power of storytelling, a comprehensive approach becomes essential. Enter an admissions operating system tailored for these institutions such as AdmissionsOS. This innovative framework weaves storytelling seamlessly into recruitment and enrollment strategies, ensuring a consistent and resonant narrative across all touchpoints.

Benefits abound when the system aligns storytelling with admissions goals. Prospective students no longer remain passive observers; they become active participants in a shared journey. By implementing this comprehensive approach, HBCUs cultivate lasting relationships that extend beyond enrollment, fostering a community that thrives on collective success.
This operating system's key components encompass identifying authentic stories, highlighting student achievements, and aligning narratives with institutional values. The result is an admissions strategy that not only drives enrollment but also enhances internal efficiency, elevating HBCUs to new heights of achievement.
The journey to elevated enrollment and enhanced resonance begins with storytelling – a timeless art that weaves the fabric of human connection. HBCUs possess a wealth of stories waiting to be shared, stories that inspire, uplift, and define a future generation of leaders. The more you can weave storytelling into your HBCU marketing and recruiting strategy, the higher the potential for increased enrollment, engagement, and success.
Embrace storytelling as your guiding light, and let us know how you're doing on the journey!