5 Ways to Combat Bad Data in B2B Marketing: An Actionable HubSpot CRM Cleanup Plan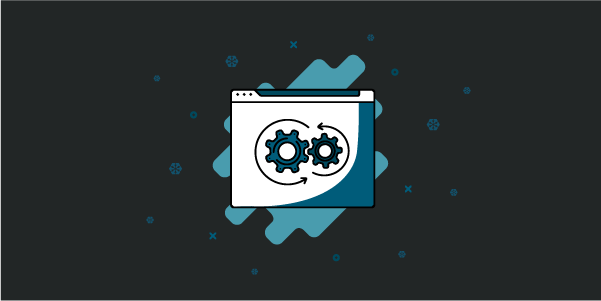 There's nothing quite like trying to unravel a CRM full of messy data.
One of the biggest data challenges we hear from clients regularly is the struggle of keeping data clean and maintaining a process of regular updates – just like we do with other areas in our life.
I recently decided it was time to go through my house and think about what's most important to me, and what it's time to let go of (and I know Marie Kondo would be proud). The same goes for data in your Customer Relationship Management tool; if you keep things organized and tidy along the way, it makes your life, and your teams' lives a lot easier in the long run.
Unfortunately, we all sometimes fall into the bad habits of stuffing things in places they don't belong to save time in the moment, and later you find yourself saying things like:
WHERE IS THAT SWEATER THAT I LOVE?
WHERE IS THAT MQL LIST FROM LAST QUARTER?


In the end, this practice really isn't going to help you when you need to find something quickly. And the longer you let data run free without set intentions and spaces, the more tangled and wild it becomes.
On the flip side, having accurate and up-to-date information in your CRM is critical for key stakeholders across teams to have visibility into what's happening, whether that be in sales, marketing, service, or operations.
It's time to clean out the data closets in your CRM – and here's how.
What Are Your Current Data Challenges?


First, you need to determine what your greatest challenges are when it comes to your databases.
If you don't have a CRM yet, you definitely need one.
Establishing a CRM requires alignment and buy in from team members across your organization, so you'll have to navigate change management, but it will be well worth it in the end due to its benefits for marketing, sales, and other internal teams.
Since we're HubSpot superfans, we're focusing on how to clean and maintain your HubSpot CRM.

Essentially, turnover, team misalignment, and lack of process can lead to inaccurate, fragmented, or outdated data in CRMs.
Data can enter a CRM in a variety of ways. Make sure you're tracking all of those and that your teams are aligned on best practices on what to store where ( back to you, Marie Kondo.) Here are a few ways that data comes to live in your CRM:


Imports from sales
Imports from marketing
Forms (embedded and pop-up)
Chatbots and chatflows
Service and support tickets
Integrations and Connected Apps (Gravity Forms, Salesforce, etc.)


If teams don't have a centralized, digestible, and repeatable process in place to maintain records around what properties matter and what triggers automation or events, you can end up with a CRM with duplicated or missed data, or unintentional workflow triggers.
Here are a few examples of the impact that misalignment can have on your CRM:
Contacts are auto partitioned into a list based on country, but you have two or three different country fields, which causes inconsistencies with your lists.
Sales assign companies to account owners based on revenue, but marketing is blind to this and loads new associated accounts for emails without revenue data (more reasons why

sales and marketing alignment

is crucial!)
Gravity forms are integrated with Hubspot and map state data into a new field, instead of the master field that triggers workflows to segments lists for your sales team by location.
Sound familiar? We've compiled five core action items with recommended tips, tricks, and use cases to help your team begin untangling and streamlining your database!


Make Franken-Systems Digestible: Untangle Your CRM in an Actionable Way
1.] Standardization and Communication: Establish a Process
Involve stakeholders from all teams working within your CRM and collect their pain points, challenges, and current processes. Your standardized process should be easy to follow and address challenges. Align your teams by communicating the upcoming changes to processes and ensure them that these changes will ultimately improve their day-to-day and long-term efficiency and organization.
Make sure you establish a process with the sales/BD and marketing teams to define a standard way to enter data.
Log and record your new standard processes in a central location, like a shared knowledge base, so that everyone can find them easily.
Establish and communicate time-based goals for implementation.
2.] Demolish Data Duplications




The first step is cleaning out the duplicates that could be potentially muddying your data.

It's called de-duplication (fun, to say, right?), which means getting rid of duplicate information in properties or other areas of your CRM.

To start, make sure that you and your team understand and record the properties that Hubspot considers unique record identifiers.


Always utilize object ID's (the auto-generated record ID) when exporting, editing, and re-importing data. These cannot be edited, so even if an email changes, the contact ID remains consistent and will update, rather than duplicate a record.
Contacts utilize email addresses as a unique identifier, meaning each email address and associated contact details create a new record
Company records utilize a company domain name as the unique identifier, meaning each account has a record based on their company domain name.


You'll need to review and audit all current properties. If you're using HubSpot, you now have the option to export all property fields to see them in one place.
Navigate to Settings> Data Management>Properties>Export All Properties to export and review all active properties in your Hubspot portal.
You can view the number of records associated for a better understanding of what is and is not being used in the system.

Within HubSpot, you can run automation to deduplicate contacts so that it doesn't have to be a manual process.
You can also use an intuitive third-party tool like Dedupely to merge duplicates in bulk from contacts, companies, and deals in HubSpot.


No need to fear if your property audit reveals hidden, inconsistent, or dispersed data! Hubspot Property Management workflows are a critical and efficient element of your action plan.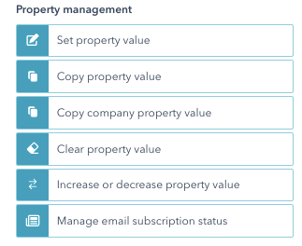 Rather than relying on Excel for cleanup, your team can build active lists for CRM cleanup and trigger workflows accordingly.
Using workflows, you can copy, clear, and set property values for selected records.
This copy function is especially helpful for migrating duplicated data into a single property to ensure that information isn't lost when duplicates are removed from the system, or to mirror company data, like state, onto the records of associated contacts.

We recommend dedicating a folder and naming convention to all cleanup efforts to differentiate and separate your CRM-focused Hubspot workflows from sales, marketing, and service workflows.



Tip: Utilize HubSpot property groups for unique campaigns and initiatives.

If you're building custom properties and data fields, ensure that they are clearly marked and affiliated with a central campaign to keep your campaign-specific fields organized and accessible.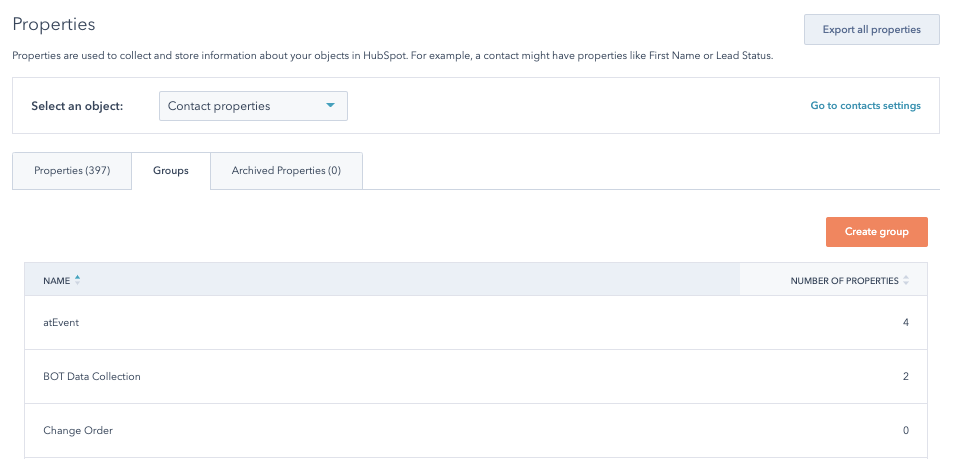 3.] Sharpen Segmentation
Next, it's time to really dig deep and clean out incorrect fields. The more you can cleanse and segment your prospect and customer lists, the more you will be able to personalize your tactics and trust that personalization tokens are aligned to support engagement.
Finally, we can avoid email greetings like Hi TESTTESTTEST, !
Use active lists to identify test contacts, fake email addresses, or unengaged contacts and ensure that a process to consistently review and audit is established.
Active lists can be utilized to help flag frequent culprits of dummy data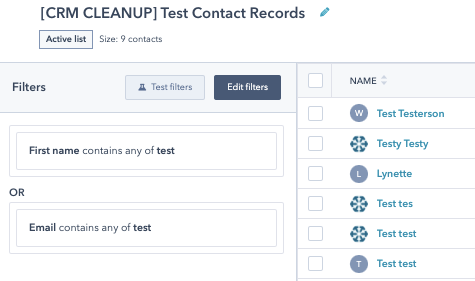 4.] Refine Fields and Limit Choices
Now it's time to audit your CRM fields. Wherever possible, avoid establishing 'single line text' or free text fields so that data will be more useful and consistent in automation, and list pulls.
Free response fields do have a time and a place, but should not always be your default.
If you have a finite and set amount of data where selections can be pre-established- like State/Region, consider presenting these options as a dropdown selection.
This limits choices for customers submitting forms and helps your team build lists off of reliable data and criteria.
With pre-established fields, you can reduce reliance on potential user errors and inconsistencies.
Building a state-based list of leads who set 'North Carolina' as their state on a form fill is more reliable than adding options for varients with typos, varied capitalizations, etc.!
5.] Champion Excellence: Maintain a Routine

Finally, remember to rinse and repeat on a regular basis for continual improvement! Strive for incremental progress over immediate perfection as you and your team are working towards the shared goal of alignment.
Tips for CRM maintenance:
Internally establish and record a recurring and repeatable process that brings in key stakeholders across teams
Build active lists that collect and display potential data misses - contests with an unknown email,
Share wins and improvements with your team
Create a system to help identify and flag uncategorized contacts and companies
Set up a consistent time to clean with key stakeholders established on involved teams– every 3 months is a good starting goal.

Once you've established processes and you're consistent in maintaining them, you'll have a squeaky-clean CRM that's more useful for segmentation, personalization, and all the other nerdy things that marketers like us love – because it's all about creating a better customer experience, from the first touch to longstanding client interactions.
Once you're confident in the quality of your existing data, you can begin to strategically build and supplement your database!
Check out our blog below on our favorite tools and tactics for lead generation.