Why Digital Marketing Makes Sense for B2B Furniture and Textiles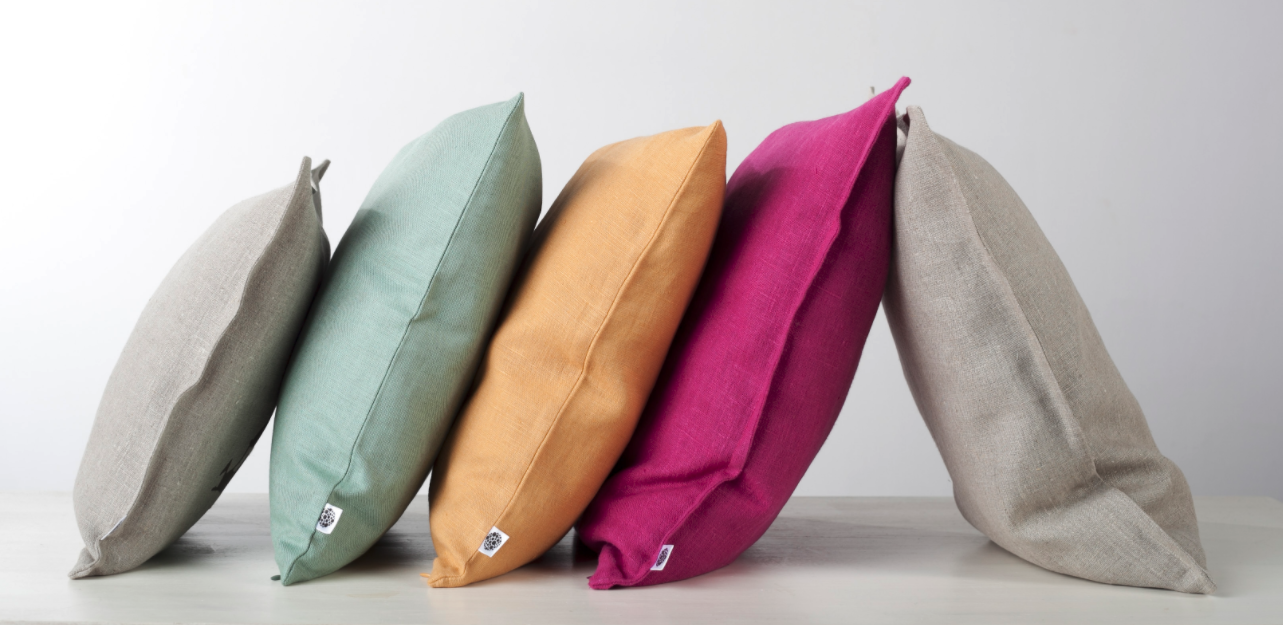 As with most industries, the textile and furniture sales cycles depend heavily on speed and accuracy. Without these efficiencies, you are putting your profits and the overall growth of your business at risk.
With B2B manufacturing specifically, you're either prospecting for entirely new clients or providing follow-up marketing information to potential accounts that you are currently nurturing. But no matter if your prospect is one that knows you well or is completely new and wholly uninformed, integrating digital marketing into your current practices will help boost your success in the B2B furniture and textiles market.
Transform Your Website Into a Virtual Marketplace
There is no doubt that trade shows are incredibly important marketing tools for virtually any industrial trade (furniture and textiles included). These shows greatly accelerate the sales cycle by putting mutually interested parties together in the same room and by supporting the meaningful exchange of relevant information.
But what if you thought about the internet as just one massive trade show?
With the help of a solid digital marketing strategy and a tailored online presence, you'll be able to reach a global audience with highly effective and measurable outcomes. Digital marketing won't JUST complement your traditional sales approach. You can also think of a digital marketing plan as insurance if and when in-person furniture and textile shows are cancelled.
If the internet is one massive trade show, then your company's website is your trade show booth—24/7 salesperson included!
Your website is your opportunity to engage with and provide new prospects, retailers, and designers highly relevant solutions to their needs or wants. With a strong online strategy in place, you'll be capable of showcasing your services and goods no matter the circumstance.
Customizable B2B Digital Marketing Tools
Possibly the greatest thing about a B2B digital marketing strategy is its ability to be customized to your specific needs and industry demands. You'll have access to a long list of tools to pick and choose from that will help you form and foster client relationships that lead to more profitable outcomes.
Digital marketing helps you harness the power of the internet and mobile technology via:
A

Customer Relationship Management (CRM)

system

that

will

develop

and show you a comprehensive

picture of your target client base and who you are marketing and selling to

that

links directly to sales processes

.
Search Engine Optimization (SEO)

that helps you increase your marketing exposure and reach through

techniques like

notable keywords

,

internal and external

linking

,

pillar pages,

and

optimized content.

Content development

that provides highly relevant and compelling digital content that explains how your

furniture and textile

products and services solve the problems presented by potential clients.

Digital advertising

, PPC

and

organic keyword

optimization campaigns

that position your goods and services

in the online

furniture and textile market and

among your targeted

recipients

.

Email

and

social media

messaging

that targets

recipients

even more specifically to improve response rates and campaign effectiveness.

Competitor research

to learn what your immediate competition is doing and how you can adapt to improve your

marketing effectiveness.
Marketing technology (or martech) tools will help your furniture- or textile-based business improve its messaging and increase the effectiveness of your B2B marketing efforts. When you effectively optimize and connect these tools to your digital marketing engine, you'll be able to do things like segment and target your contact lists with tailored information or even send out restock notices based off of the surplus availability of a product in your warehouse to customers who have bought something from you before.
Measurable Marketing Results Improve ROI
According to HubSpot's 2020 State of Marketing Report, fewer than 25% of marketers and marketing teams are reporting on how their campaigns are impacting their revenue outcomes. Don't be a part of this statistic!
With a digital marketing strategy in place, you'll be able to see direct measurements of all of your marketing efforts and results—right down to how much it costs to use a particular keyword and the relevant transactions it leads to.
Digital marketing produces a wide variety of marketing data that measures the success (or failure) of specific campaigns and the tactics that were used within each. Equipped with this data, you'll be well-informed and able to make meaningful adjustments that will improve your messaging development, reach and effectiveness for a better, more optimized ROI.
Online Furniture and Textile Marketplaces Continue to Grow
As is true with most industries, virtual marketplaces within the textile and furniture industry are becoming exceedingly valuable. This means digital marketing techniques must go beyond simple websites and half-hearted marketing appeals if you really want them to make a difference in the growth of your business.
The industry is moving forward into the digital arena in all areas – make sure you stay ahead before your competitors do.
By embracing the full capabilities of an integrated B2B digital marketing plan you'll be a part of setting the new standard of marketing in the furniture and textile world all while improving your marketing reach and effectiveness with measurable results and ongoing adjustments.
Interested to see what this looks like in action? Check out this case study of a B2B textile client that increased its digital presence through an updated website and content strategy: Culp Home Fashions Case Study