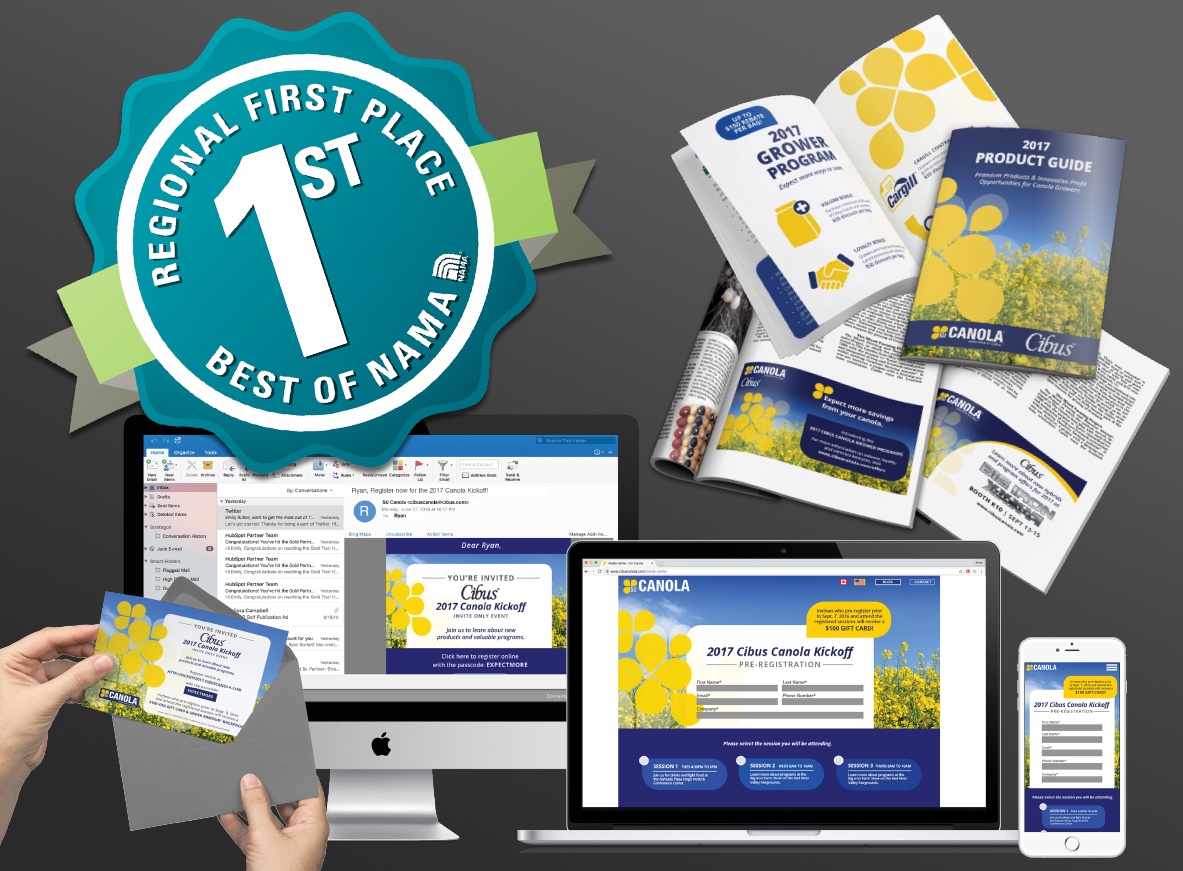 Stratagon was a proud recipient of a Regional Best of NAMA award for our kickoff campaign work with Cibus. The agency was recognized for our SU 2017 Canola Kickoff Campaign with Cibus and placed as a NAMA National Finalist in the Multi-Media Campaigns division.
This campaign, in particular, was uniquely positioned in that Stratagon and Cibus determined the most success would come from aligning ourselves with two separate target markets, identifying both canola retailers and target growers primarily located in North Dakota and Montana.
Through carefully curated individualized and eye-catching collateral, we positioned Cibus (a newer contender breaking into the canola seed market) as a trusted high-yield research and technology backed player.